Mel Gibson's Passion of the Christ Sequel Could Alienate Evangelicals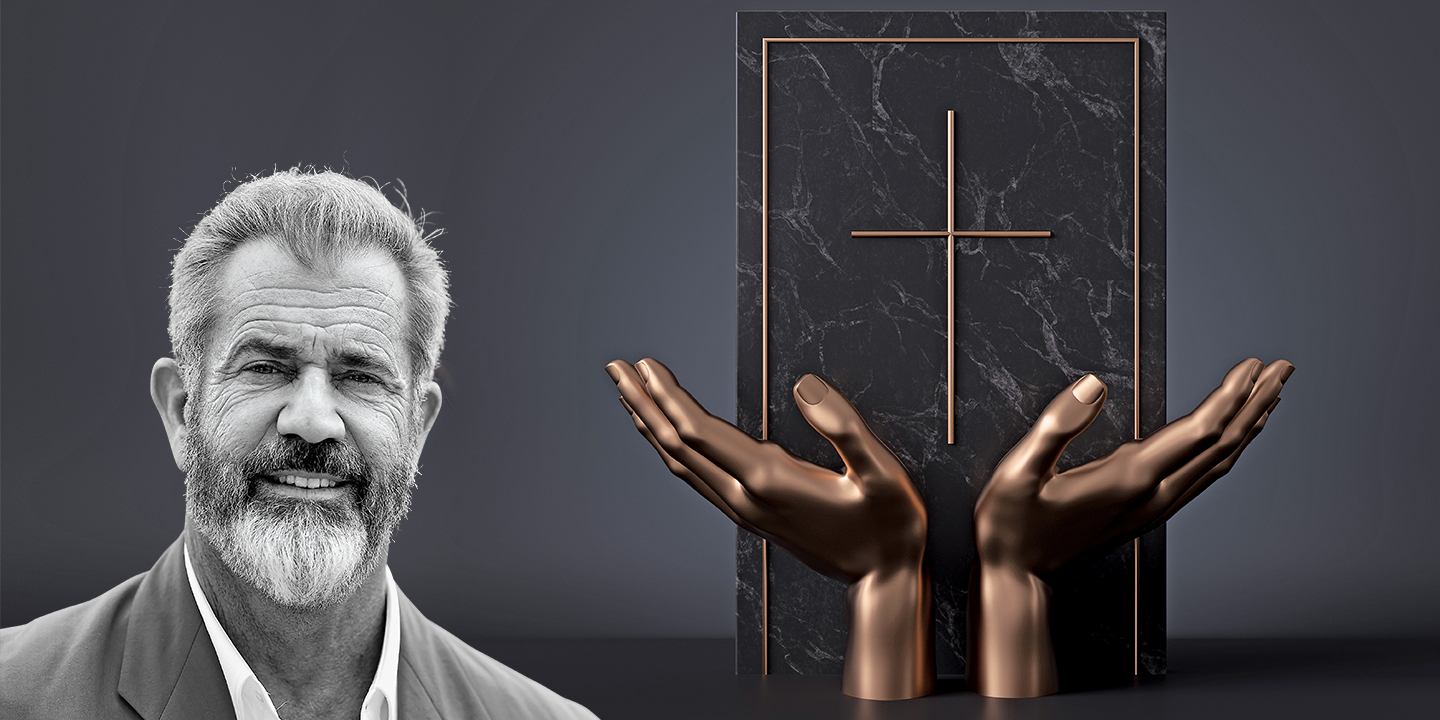 Once upon a time, Mel Gibson was box-office gold as the face of the Lethal Weapon franchise and as star and director of Best-Picture Oscar winning Braveheart. In 2004 he reset the record books with The Passion of the Christ, his intense and bloody depiction of Jesus' crucifixion, which became the most successful R-rated movie of all time. But after several PR nightmares, starting with a 2006 DUI arrest accompanied by a rant about Jews, Gibson became persona non grata in Hollywood.
Since then, he has been in rebuilding mode. He's appeared in a few forgettable films, but his most recent effort as a director, the 2016 war drama Hacksaw Ridge, won mostly favorable reviews and respectable box office numbers. Now he's embarking on a big gamble, a sequel to Passion currently in pre-production and tentatively titled Resurrection.
What is unclear—and likely key to whether the film succeeds or fails—is how Gibson will navigate the tricky question of what Christ was up to between his death and resurrection. The world's Christians are divided: millions of Catholics believe Jesus visited hell while millions of Protestants—including the evangelicals who Gibson courted carefully for Passion—do not. If Gibson, who is Catholic, chooses to portray what's known as the "harrowing of hell" or the "descent of Christ," he risks turning off a sizable portion of his intended audience. According to Pew Research, Protestants, at 43 percent of the population, are the largest Christian group in America while Catholics are second at 20 percent.
The theological divide over the harrowing stems in part from the Apostle's Creed based on the teachings of the 12 Apostles though written about six decades after the last of them had died. About 200 years later, text was added to the Creed stating that Jesus "was crucified, died and was buried. He descended to the dead. On the third day he rose again." Darrell L. Bock, senior research professor of New Testament Studies at Dallas Theological Seminary says "Catholics find it in some of the creeds, and if something is creedal, it tends to lock in." The idea of Christ descending into hell is generally embraced not only by Catholics but also by Lutherans, Presbyterians and Methodists. Evangelicals, however—roughly 25 percent of the U.S. population, though estimates vary depending on how the term is defined—largely reject the notion of Jesus visiting Satan in the underworld. J.D. Hall, for instance, a controversial Baptist preacher who runs Pulpit & Pen, a website visited by about one million Christians a month says,"The concept of Christ descending into hell is less scripture and more a manufacturing of the Roman Catholic Church."
Dallas Theological Seminary's Bock points out that there are scant descriptions of the resurrection in the Bible itself although there are a few passages that can be interpreted as Jesus preaching in hell, though not necessarily during the three days between crucifixion and resurrection. "A two-hour film about something you could read in 10 minutes is a challenge in terms of filling in narrative gaps," Bock tells Newsweek.
Four years ago Gibson tapped Randall Wallace, screenwriter of Braveheart, to write the script for Resurrection. Wallace didn't respond to a request for comment, but people close to production say a descent into hell is part of the equation, though to what extent remains to be seen.
If history is a guide, Gibson will be tinkering with Resurrection up until right before its eventual release, just as he did with Passion. For that production, he hosted hundreds of screenings with faith leaders who gave their feedback. People who attended said Gibson was receptive, personable and occasionally colorful. When nationally prominent pastor Chuck Smith complained about the graphic torture scenes, Gibson said, "Yeah, it was a real shit-sandwich, wasn't it?"
Gibson did tone down the violence a bit, according to several faith leaders who saw the earlier version before its wide release. He also tweaked a scene that some told him smacked of anti-Semitism. And at the urging of several faith leaders, including Ted Baehr, chairman of the Christian Film and Television Commission whose Movieguide analyzes films using 150 different metrics and reaches about 30 million people over various platforms, Gibson also added a short scene of the resurrection. The final minute of Passion shows the risen Jesus walking in his tomb and features a close-up of one of his nail-pierced hands. As for the question of how Gibson may depict the harrowing, Baehr says "People get puffed up with knowledge. There is some basis for Jesus descending into hell, but we just don't know, so why bother arguing about it?" He says any controversy may be good PR for the film: "Conflict marketing will work very well, just as it did with The Passion when people called it anti-Semitic, anti-this and anti-that."
Meanwhile another possible problem for Resurrection with a religious audience may be Gibson's personal life. His children out of wedlock, allegedly violent temper and racist rants haven't sat well with evangelicals. Gibson has made public apologies for some of his past outbursts and attributed them in part to his struggles with alcohol. Several evangelicals, however, told Newsweek they skipped Hacksaw Ridge because they were repelled by Gibson's "immorality." Biola University professor of theology Alan Gomes, however, says "I don't know what to think about evangelicals anymore. They don't seem concerned about Donald Trump, a guy who doesn't exactly exude Christian values, so why hold it against Gibson? And I say that as a rock-ribbed conservative."
There may be other objections, too. J.D. Hall was among the faith leaders who pre-screened Passion. His response was mostly positive, but he says he now views artistic portrayals of Jesus as violations of the Second Commandment's ban on the worship of "graven images." He's not planning to see Resurrection when it comes out. "Jesus is the most famous and interesting person who ever lived, so there will be a sizable market for Resurrection," Hall says. "But idolatry includes Jim Caviezel playing Christ. They're commercializing the Son of God. If Jesus returned and walked into a theater playing this movie, he'd turn over the tables of the money changers."