Why New York City Won't be Fully Repaid for Protecting Melania Trump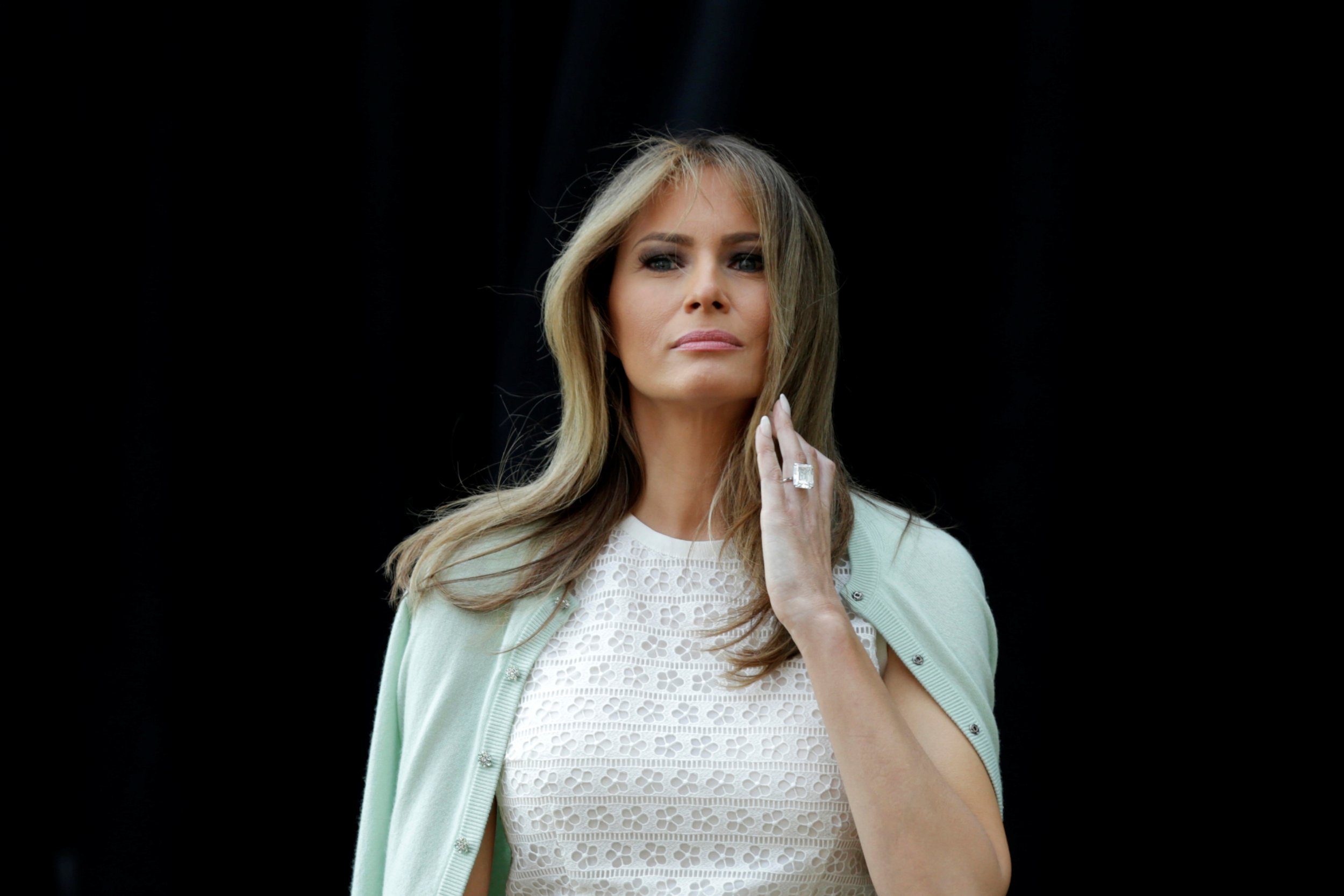 Tucked into a $1 trillion bipartisan government funding bill Congressional negotiators reached Sunday night was a costly IOU to New Yorkers, who have footed the bill for Melania Trump to live in Trump Towers as her husband moved more than 200 miles away to the White House.
The exhaustive operation to keep the first family safe in midtown Manhattan cost New York City nearly $1 million a day following Trump's election, according to a CNN Money report. Estimates vary as to how much those figures tapered off after his move to Washington, D.C., but the Big Apple has continued picking up the bill for the Trumps' security in Trump Towers ever since.
Related: Here's Everything Melania Trump Has Done as First Lady
The first lady, who prefers to take her 10-year-old son Barron Trump to school every day in the Big Apple, required local police forces to work alongside Secret Service throughout the city virtually every week since Election Day.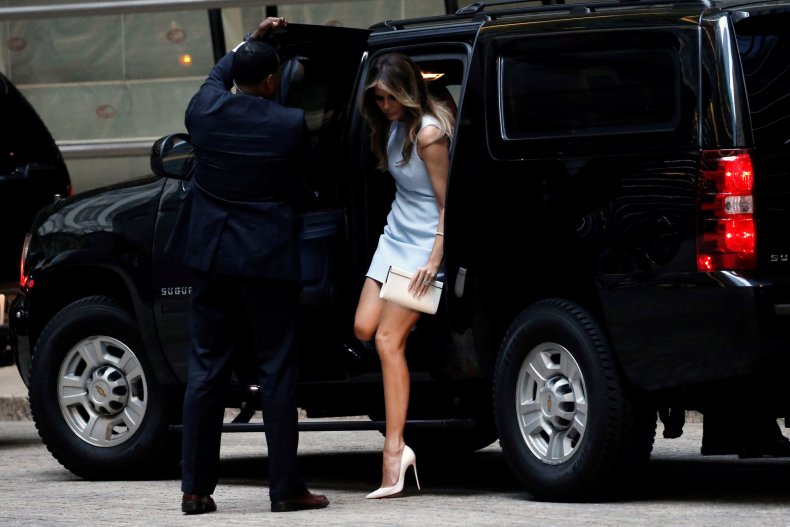 The budget deal included a $68 million protection package hailed as a reimbursement fee for cities such as New York and West Palm, Florida, which also could receive a portion of the funding for its part in protecting the Trumps during the president's frequent trips to his Mar-a-Lago resort, the "Winter White House," throughout 2017.
Each city will need to apply for the funding, which also will go toward reimbursing the Justice Department and the Federal Emergency Management Agency for its protection of the first family in the sums of $20 million and $41 million respectively, NY Daily News reported. New York City also had previously been granted $26 million in protection reimbursements.
Of course, the city won't be receiving retribution for many of the other costly sacrifices it was forced to make after the election. Several business owners suffered massive declines in revenue due to the ongoing sprawling security measures, with several restaurants and shops in Trump-branded buildings taking a hit and one even being forced to shut down. Those businesses employed New Yorkers who paid taxes toward the Trumps' security up above the New York City skyline in their $100 million penthouse.
"The block is now unwelcoming and looks like a war zone," Democratic city council member Daniel R. Garodnick told the New York Times of the Fifth Avenue area Trump Towers is located following the election. "We are getting to a place where these businesses need to plan and worry that they won't be able to survive. We have a need to protect the president-elect but we shouldn't allow our businesses and all of those jobs be sacrificed in the process."
New Yorkers took to the streets throughout Trumps' first 100 days in office, protesting their tax dollars going toward funding the first lady's choice to stay in the city while her husband worked in the capital. More than half a million people signed a petition demanding the first lady pay her own security costs in New York.
"New York City should not be forced to bear the unprecedented costs of protecting the president and his family," Rep. Jose Serrano, who applauded the funding bill as a "victory for fairness," said in a statement Monday. "The money helps make New York City whole, and ensures that the City does not have to reduce resources elsewhere in order to protect Trump Tower."