'You Don't Know Me,' Melania Trump Says of Mika Brzezinski After Twitter Scandal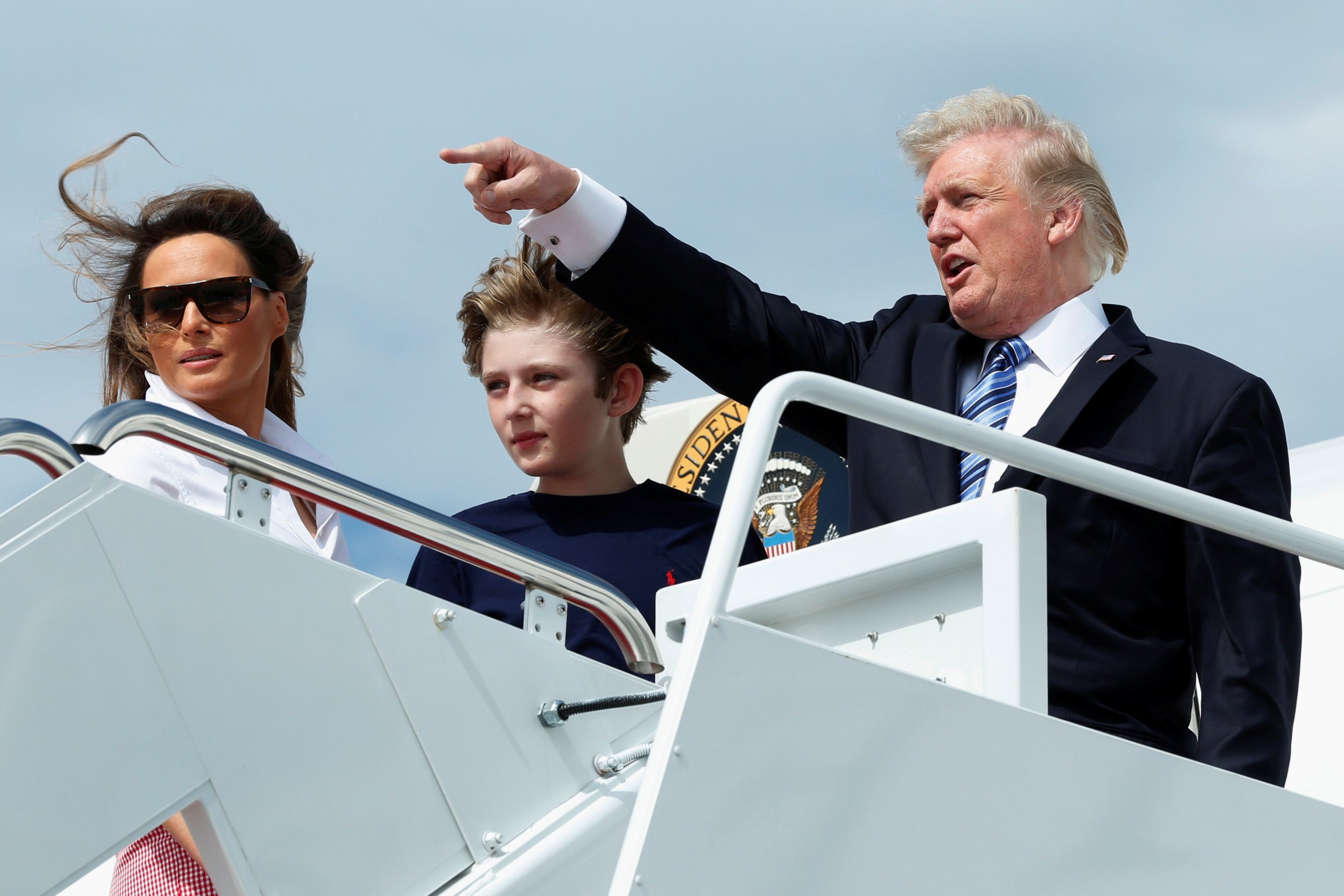 Melania Trump accused Morning Joe host Mika Brzezinski Saturday of running her own agenda and claimed she had no ties to the MSNBC anchor after President Donald Trump's feud with Brzezinski and co-host Joe Scarborough managed to engulf the first family heading into the holiday weekend. More details of the social media war were revealed Friday during a Brzezinski interview and a behind-the-scenes look at the Morning Joe set the morning after Donald Trump's scathing tweets about the TV news personalities.
Brzezinski, speaking to InStyle magazine Friday, said she "knows" Melania Trump and that the former model was only defending her husband and taking on first lady duties for her son, Barron Trump.
"I know Melania. I haven't talked to her in months, but if my gut is right, I don't think she's going to put up with it much longer,"Brzezinski said of Donald Trump's behavior on social media. "I know nothing. That's just my instinct, and I go with my gut, and my gut's always right.
"I'm just telling you, Melania's got the worst job in the country, and I don't think she wants do it a lot longer. I think she will do it for as long as she has to for her son, and that's it," Brzezinski added.
Melania Trump responded to Brzezinski's comments by taking a line often used by her husband: "sad." "It is sad when people try to further their own agenda by commenting on me and my family, especially when they don't know me," the statement to TheDailyMail.com on Saturday read.
Scarborough and Brzezinski found themselves Thursday on the brunt end of the president's Twitter account, with tweets alleging the pair had stayed with him during New Year's Eve last year for three straight nights and that Brzezinski was bleeding from a face-lift at the time. Donald Trump also later doubled down and said Scarborough asked him to squash a National Enquirer story about the recently engaged couple. Donald Trump's tweets dominated the news cycle for the next two days as the president was chastised by Republican lawmakers and many other critics.
The Slovenian-born first lady defended her husband, calling Brzezinski "crazy" and "low I.Q." and Scarborough "Psycho Joe," stating through a spokesperson that "when her husband gets attacked, he will punch back 10 times harder." Along with his wife, Donald Trump's defenders, like White House deputy press secretary Sarah Huckabee Sanders, have said the president's response and attacks were fair given the amount of negative coverage he's received both before and after he took office in January.
The first lady has said she will use her platform in the White House to mount a campaign against cyberbullying, but she has seemingly not launched that effort yet. Melania Trump's spokesperson told Fortune last week: "She continues to be thoughtful about her platform, and we look forward to announcing something in the coming weeks."
Following Brzezinski's interview, Vanity Fair published a breakdown of her and Scarborough's Friday morning appearance on their show while they were supposed to be away on vacation. The couple, which Donald Trump outed as a romantic pair earlier this year, gave their side of the controversy.
Donald Trump later responded on Twitter that Scarborough had called him to stop the National Enquirer article. Scarborough said that tweet was "yet another lie."