Melania Gets Date of Pearl Harbor Wrong in Twitter Gaffe (and Donald Misquotes FDR)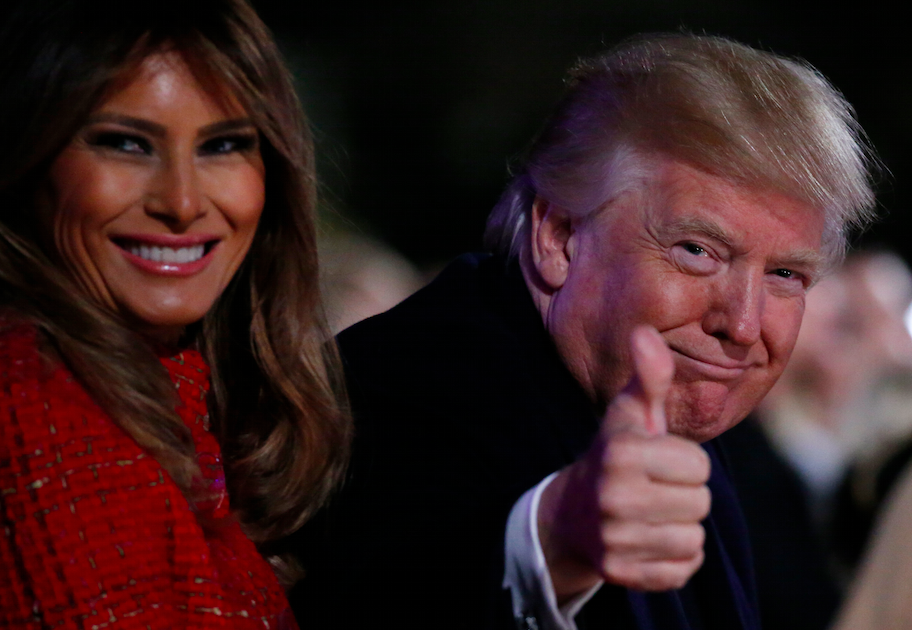 Donald Trump may be famous for making Twitter gaffes (covfefe, anyone?), but his wife, Melania, is not immune from the odd error—she commemorated Pearl Harbor on Thursday with the wrong date.
The first lady wrote, in a now-deleted tweet, "Today we honor Pearl Harbor heroes 11/7/1941. Thank you to all military for your courage and sacrifice," mixing up the dates by suggesting the attack took place on November 7, as opposed to December 7.
Melania's tweet was deleted and republished with the correct date, but her gaffe did not go unnoticed, with several social media users pointing out the error.
"What happened to 11/7/1941? That was a bigly day! I miss the old tweet!" one wrote, while another added, "Waiting for when 9/11 comes around and we remember 8/11."
Another Twitter user shared Melania's original post, pointing out that a number of people had spotted the error.
Thursday marks 76 years since the surprise attack by Japanese forces on the naval base near Honolulu that left more than 2,400 people—including civilians—dead and prompted President Franklin Roosevelt to ask Congress to declare war on Japan.
For his part, the president also made a slight error in his own tweet commemorating Pearl Harbor, misquoting Roosevelt's speech following the bombing.
Trump wrote: "National Pearl Harbor Remembrance Day - "A day that will live in infamy!" December 7, 1941."
However, Roosevelt's speech actually described the attack with the famous quote "a date which will live in infamy."
Trump did not delete the slight misquote, following up his message with a longer tweet marking the date.
"Today, our entire nation pauses to REMEMBER PEARL HARBOR—and the brave warriors who on that day stood tall and fought for America," he wrote.
"God Bless our HEROES who wear the uniform, and God Bless the United States of America," Trump added.