The Trumps on Monday announced they will hold their second state dinner in September, approaching their third year in the White House, at which point the Obamas had already held five.
First Lady Melania Trump, as of late afternoon Monday, had not tweeted about the event, but the White House's announcement stated, "The President and First Lady will welcome Prime Minister and Mrs. Morrison of Australia to the White House on September 20, 2019, for an official visit, which will include a state dinner."
Melania Trump, who faced some criticism over how she planned the first state dinner for French President Emmanuel Macron and his wife, is expected to follow tradition and take charge of the second state dinner as well.
"The First Lady and her staff are responsible for the elaborate planning and attention behind the glitter and ceremony of the state dinner," a White House Historical Association article states. "These formal dinners involve the creation of invitations and guest lists, menus, flowers, table settings, seating arrangements and entertainment for the evening. The First Lady works closely with her social secretary, the executive residence staff and the State Department to coordinate every detail of this very special event."
White House officials who work with Melania Trump did not immediately respond to a request for comment from Newsweek on Monday about her plans for the second state dinner.
"The visit will celebrate our two countries' close friendship and shared history, and reaffirm our common vision for global peace, security, and prosperity," the White House's release on the matter stated.
Melania Trump was criticized in April 2018 for the first state dinner's small guest list that had no Democratic Congress members. She also raised eyebrows for choosing Clinton White House china for the main course and selecting cherry blossoms like the Obamas did.
The first lady's then-spokeswoman Stephanie Grisham at the time pushed back on doubts around Melania Trump's success at planning the event.
"We're probably not going to get the credit we deserve, but I know this team is great and she knows this team is great," Grisham told The New York Times. "We have not failed, and she has not failed."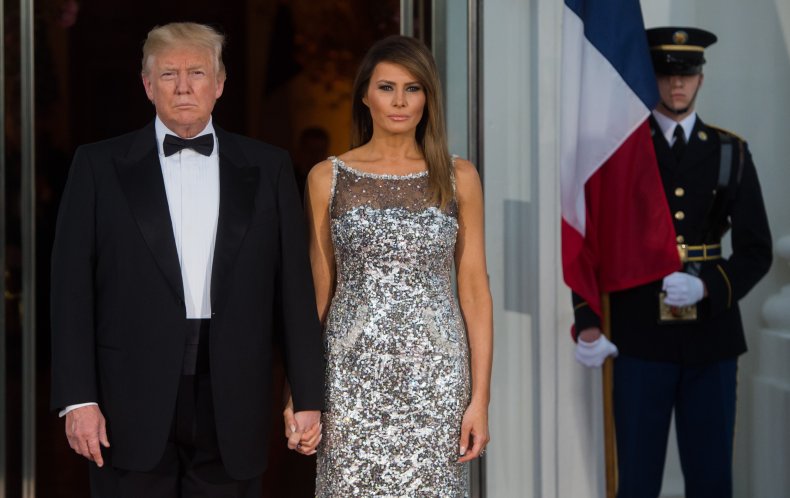 While the Obamas were more welcoming to a variety of world leaders, President Trump seems happy to invite those who have long stood by him.
"There's no better or stronger or deeper relationship than the United States and Australia," Prime Minister Scott Morrison, who has led the country for less than a year after the ousting of his predecessor Malcolm Turnbull, said at a working dinner with Trump before G20 summit last month.
President Trump agreed and added, "we were just talking about the battles that we fought together," apparently referring to global trade wars.