Melania Trump and Ivana Are Fighting Over Who Is the Real First Lady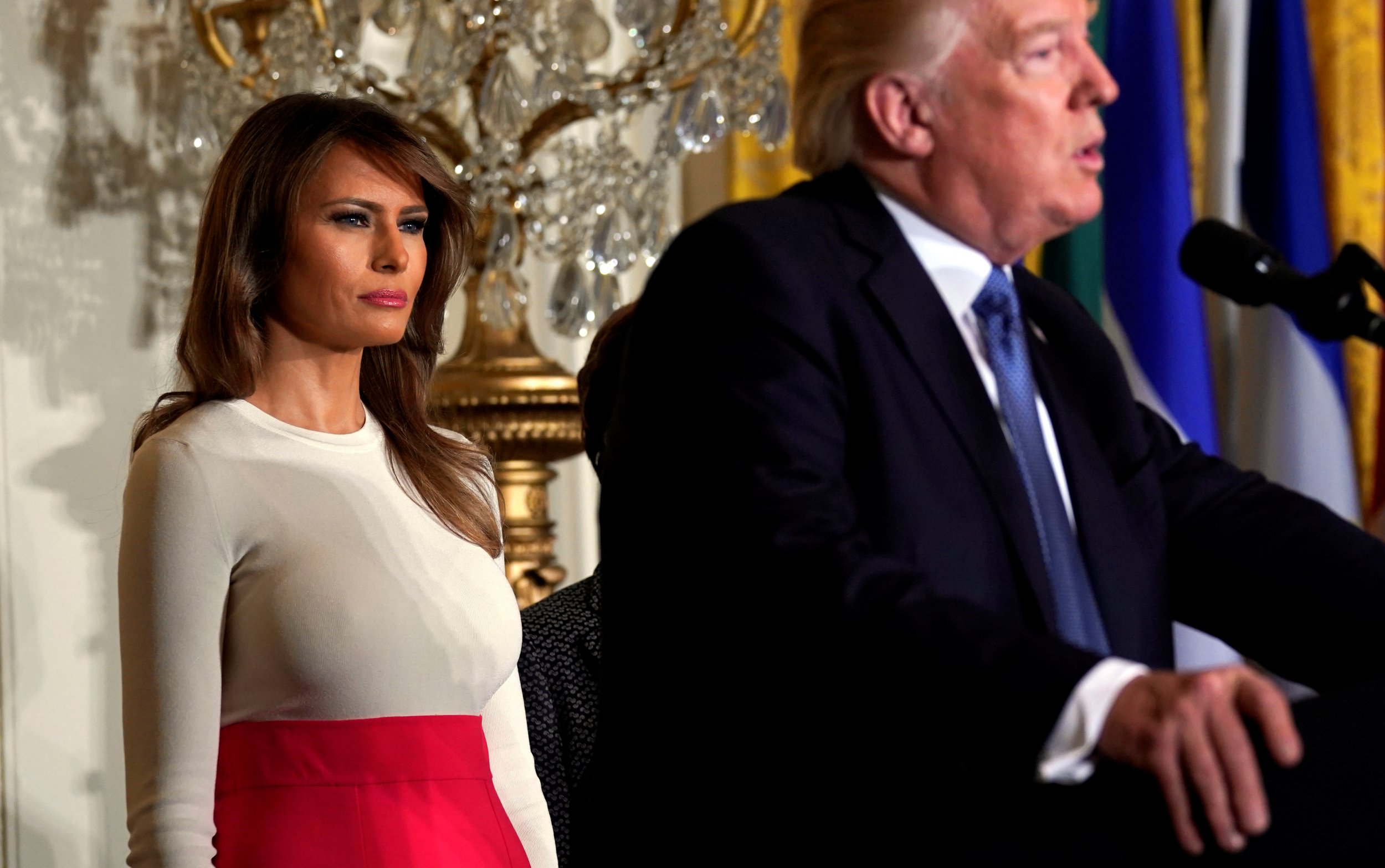 First lady Melania Trump has responded quickly to claims by the president's first wife, Ivana Trump, that she was the actual "first lady."
"Mrs. Trump has made the White House a home for Barron and the President," a spokesperson for the first lady said in a statement. "She loves living in Washington, DC and is honored by her role as First Lady of the United States. She plans to use her title and role to help children, not sell books."
The statement concluded: "There is clearly no substance to this statement from an ex, this is unfortunately only attention-seeking and self-serving noise."
It appears unprecedented for a president's ex-wife and current wife to be trading barbs publicly in this way. After all, as NBC News pointed out, Donald Trump is only the second U.S. president to have been divorced, and the first to be divorced multiple times.
Ivana Trump was stumping her new book, titled Raising Trump, on Monday when she told ABC News that she had a direct phone link to the president—to whom she was married for 15 years and with whom she had three children—but she said she worried about upsetting Melania or making her jealous by calling too often. She claimed to speak to the president every two weeks or so.
"I [don't] really want to call him there, because Melania is there," Ivana said. "And I don't want to cause any kind of jealousy or something like that, because I'm basically first Trump wife. OK? I'm first lady."
While adding she did not envy Melania Trump's position of power or responsibilities, Ivana Trump also said she did not think the first lady enjoyed her role or current residence and that she too could perform those duties.
"I think for her to be in Washington must be terrible," Ivana said. "It's better her than me. I would hate Washington."
She added: "Would I straighten up the White House in 14 days? Absolutely. Can I give the speech for 45 minutes without [a] teleprompter? Absolutely. Can I read a contract? Can I negotiate? Can I entertain? Absolutely. But I would not really like to be there. I like my freedom."
Ivana Trump's book, scheduled to be released Tuesday, details her life growing up and how she raised her three children with the president—Ivanka, Donald Jr. and Eric.
Married in 1977, Donald and Ivana Trump divorced in 1992 in one of the most notorious, tabloid-grabbing separations in New York's history.