President Donald Trump's family members—his wife Melania Trump, daughter Ivanka Trump and son-in-law Jared Kushner—appear to have great power over who he fires and hires. Their influence seems to have already played out.
As the president apparently made up his mind to fire deputy national security adviser Mira Ricardel—who reportedly argued with the first lady—Melania Trump's office issued a statement pushing for the ouster in a rare move Tuesday.
"It is the position of the Office of the First Lady that she no longer deserves the honor of serving in this White House," Melania Trump's spokeswoman Stephanie Grisham stated of Ricardel.
Ricardel had argued with Melania Trump about her trip to Africa last month, her first solo trip abroad without the president, three current and two former administration officials told The Washington Post in a report published Tuesday. The second in charge under national security adviser John Bolton also reportedly yelled at White House staff and military aides, criticized other administration officials and circulated rumors about Defense Secretary Jim Mattis.
Mattis and Chief of Staff John Kelly also wanted Ricardel out of the White House, according to the officials.
Melania Trump reportedly has the same irritation and lack of patience toward some other White House staffers, as does the president. In October, the first lady told ABC News that she did not trust some administration officials and that she had made her husband aware. "Some people, they don't work there anymore," she said at the time.
The first lady's influence over her husband has been raised before.
"He listens to her more intently than anyone and respects her advice and counsel not only because she is his wife, but because her loyalty, grace, trust, elegance under fire, intellect and instincts are time-tested and proven," the president's friend, Thomas J. Barrack Jr., told The New York Times in August.
The president also confides in Ivanka Trump and Kushner, both of whom he appointed as senior White House officials despite having no prior government experience. The couple backs Nick Ayers, who serves as chief of staff to Vice President Mike Pence, as a possible replacement for Kelly, whom Trump has long been rumored to be considering firing, several administration officials told The Post.
White House aides reportedly voiced disapproval of Ayers for the position to the president Sunday during the flight from Paris back to Washington, D.C. The aides said Ayers's appointment could cause more staff to resign and that it would be detrimental to morale in the White House.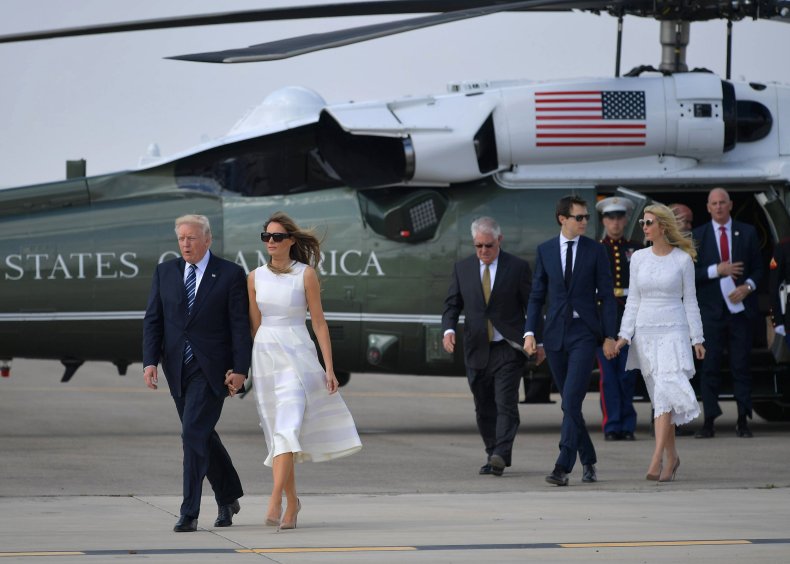 Ivanka Trump has clashed with Kelly and has reportedly had been looking for his replacement for some time. She and Kushner are not popular among many staffers, but former Post reporter Ronald Kessler wrote in his book, The Trump White House: Changing the Rules of the Game, published in April, that the president "is not going to fire a family member."