Melania is the Only One Left 'Who Can Check Donald Trump,' Bill Maher Says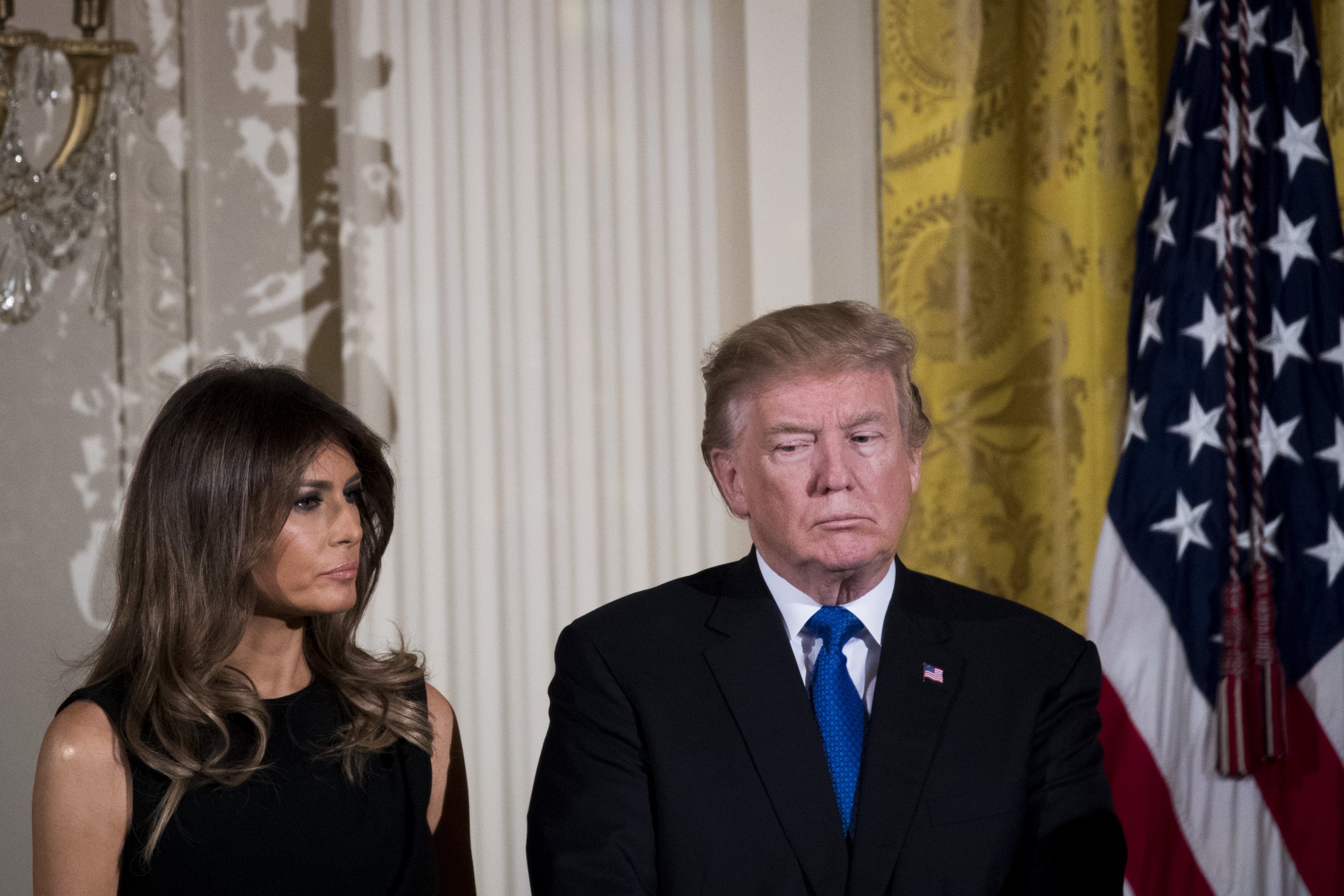 First lady Melania Trump is the only one left "who can check Donald Trump," HBO host Bill Maher said Friday night on Real Time with Bill Maher, after running through a list of people who have not seriously been able to stop or rein in the president.
"So far, over a dozen Republican candidates tried to stop Trump and couldn't, Hillary couldn't, NeverTrump-ers couldn't, Mueller couldn't. Is there anyone left who can check Donald Trump?" Maher said. "Yes, Melania."
Maher explained that women have "the power of the ultimatum, getting men to change their destructive ways by threatening to leave them, humiliate them or cut them off in bed."
The host argued that Trump has been "impervious to facts, reason, shame and the law but maybe if you left him for another man, especially if that man was Mexican, maybe he would implode on his own."
Maher added that the first lady could team up with Fox News chairman Rupert Murdoch's wife Jerry Hall to divorce their husbands because they have "a lot in common."
"Your husbands are ruining the world," Maher said. "The axis of evil in the world now is Trump and Fox News. We have a government propaganda channel now."
If Melania Trump divorced her husband, he would go "nuts," Maher opined.
"Cavemen like Trump and Murdoch can't handle one thing—an ego-lashing. Rupert has been married four times, Trump three… When you're Donald Trump, wives don't leave you, you leave them," Maher said. "He would fall apart if she ever said, 'Donald, there's nothing keeping me here, I can't love what you have become, and I found where you hid my passport.'"
The first lady apparently does have some sway on her husband.
"He listens to her more intently than anyone and respects her advice and counsel not only because she is his wife, but because her loyalty, grace, trust, elegance under fire, intellect and instincts are time tested and proven," the president's friend Thomas J. Barrack Jr. told The New York Times in August.
The Times report on Melania Trump weathering a chaotic White House stated that her husband replaced furniture in their residence in Washington, D.C. The first lady's spokeswoman Stephanie Grisham denied the account and said "they both chose the décor."
Melania Trump "is staying true to the independent woman that she is by doing things her own way," Grisham said in an email to The Times.
Maher also brought up Melania Trump in questioning the president's success as a businessman.
"He sold himself to this country as a business genius. Turns out, he's a reverse billionaire—his economic value was minus $1.17 billion," Maher said. "And today, Melania was like 'Tell me again why I'm f***ing this guy.'"