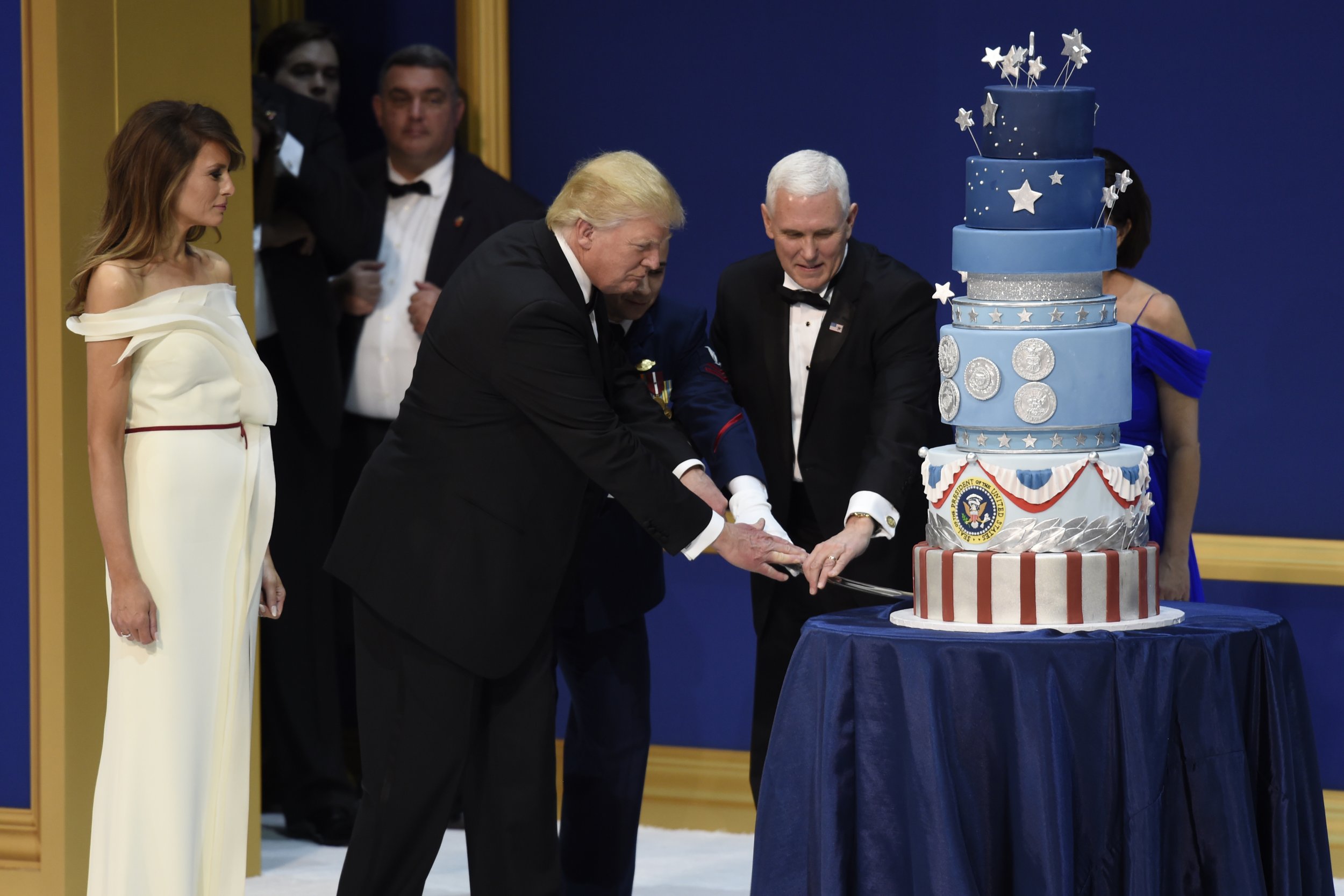 President Donald Trump's inaugural committee paid nearly $26 million to an event planning company founded by an adviser to first lady Melania Trump. The committee also gave less than expected to charitable causes, tax filings released on Thursday revealed.
The 58th Presidential Inaugural Committee's chairman Thomas J. Barrack Jr.—a longtime friend of the president—had promised that the nonprofit overseeing inauguration events would be careful with its spending and donate remaining funds to charities, according to The New York Times.
Related: Is Melania Trump planning to work harder? First lady hires policy, operations, communications staff
But the committee, which raised a record $107 million from corporations and wealthy donors, only gave $3 million to hurricane relief efforts. It donated $1.75 million to groups that decorate and maintain the White House and vice president's home, the 116-page filing with the Internal Revenue Service showed.
Meanwhile, $51 million was split roughly in half between two companies. One of them was WIS Media Partners, a Marina del Rey, California–based firm started in 2016 by Melania Trump's longtime friend Stephanie Winston Wolkoff, a person familiar with the firm told the Times.
Wolkoff became a senior adviser to the first lady's office after becoming well-known for planning society galas in Manhattan.
First lady spokeswoman Stephanie Grisham could not be reached by Newsweek for comment, but told the Times that Melania Trump "had no involvement" with the committee, "and had no knowledge of how funds were spent." Wolkoff is a "special government employee" who is unpaid, Grisham added.
Wolkoff personally got $1.62 million for her labor, an inaugural committee official told the newspaper on the condition of anonymity. Her company also reportedly paid the team used by The Apprentice creator Mark Burnett at the request of the president.
In a statement released by the committee, Barrack said the nonprofit orchestrated the inauguration and more than 20 associated events with "elegance and seamless excellence without incident or interruption, befitting the legacy and tradition that has preceded us."
By comparison, former President Barack Obama's inaugural committee raised about half the amount of funds for his swearing-in festivities in 2009.