Melania Trump Will Visit African Countries Her Husband Reportedly Called 'Shithole' Nations
First lady Melania Trump announced Monday that she will visit African countries that her husband President Donald Trump reportedly called "shithole" nations. She plans to make the October trip without him.
"This will be my first time traveling to Africa and I am excited to educate myself on the issues facing children throughout the continent, while also learning about its rich culture and history," the first lady said in the statement to the Associated Press. "We are a global society and I believe it is through open dialogue and the exchanging of ideas that we have a real opportunity to learn from one another."
Melania Trump also said she is looking forward to bringing attention to humanitarian efforts and development programs in the African nations. She decided to visit Africa for her first major solo trip abroad after hearing about development programs there including some centered on children's education and wellbeing with investment form the United States, her spokeswoman Stephanie Grisham said.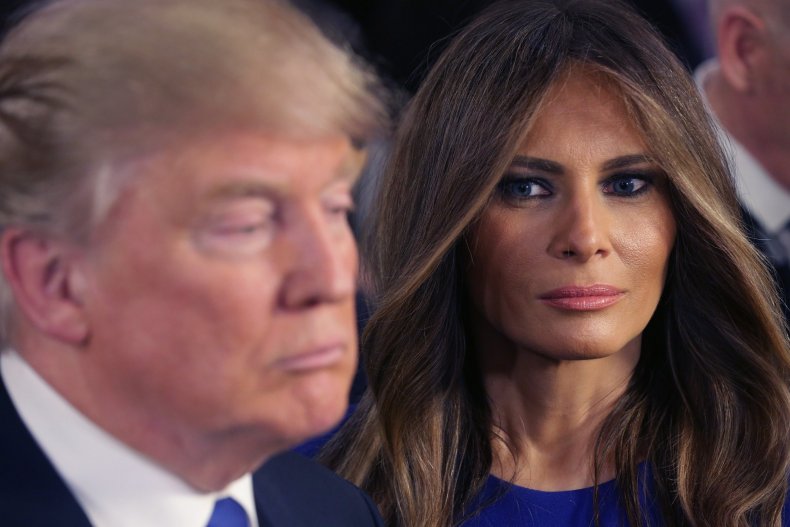 The president reportedly asked lawmakers in an Oval Office meeting why so many people from "shithole countries" immigrate to the U.S., referring to Haiti and countries in Africa, The Washington Post reported in January.
"Why are we having all these people from shithole countries come here?" the president apparently asked seven members of Congress at the meeting. He also reportedly asked why "people from countries like Norway" don't migrate to the U.S. in larger numbers instead.
Which countries Melania Trump will visit and the exact dates were not disclosed on Monday.
Melania Trump revealed her planned Africa trip on the same day she spoke out against cyberbullying at a summit in Rockville, Maryland, a move that many journalists and social media users speculated was a slight against her the president, who regularly uses Twitter to slam his opponents.
She said that social media "can be used in many positive ways, but it can also be destructive and harmful when used incorrectly," and, "Let's face it—most children are more aware of the benefits and pitfalls of social media than some adults."
Former White House aide Omarosa Manigault Newman in her new book Unhinged: An Insider's Account of the Trump White House opined that "Melania is counting every minute until he is out of office and she can divorce" Donald Trump, and that she punishes him with her fashion choices.
The first lady has accompanied her husband on numerous international trips but has only traveled abroad solo to Toronto.