Melania Trump Africa Trip Schedule: Where Will She Go and What Will She Do in First Major Foreign Trip Without President?
Melania Trump left the United States Monday for her first major trip abroad without President Donald Trump. The first lady was scheduled to spend around a week in Africa, a continent with nations that her husband reportedly derided in private meetings on Tuesday.
Her spokeswoman Stephanie Grisham confirmed to Newsweek in an email Monday afternoon: "We leave today and will be visiting Ghana, Malawi, Kenya and Egypt.
Grisham continued: "She is hoping to visit the countries to learn what their challenges are, and also see where the U.S. is having a positive impact or results. To that end, our office has been working closely with USAID [United States Agency for International Development] and each stop will focus on one or more projects they have been working on within each country."
Melania Trump's visits will promote "education, healthcare, some conservation and tourism," the statement continued. "As with all that she does through her initiative Be Best, the well-being of children will be her focus," according to Grisham.
The first lady on Friday tweeted: "Looking forward to spreading the message of #BeBest & representing the #USA as I travel to #Africa next week," and hashtagged the four countries.
Melania Trump first announced she would make a solo trip to Africa in August, about seven months after Donald Trump reportedly referred to African nations as "shithole countries" in an immigration meeting.
"This will be my first time traveling to Africa and I am excited to educate myself on the issues facing children throughout the continent, while also learning about its rich culture and history," Melania Trump said in a statement to the Associated Press at the time. "We are a global society and I believe it is through open dialogue and the exchanging of ideas that we have a real opportunity to learn from one another."
The president in an Oval Office meeting in January asked lawmakers why so many people from "shithole countries" immigrate to the U.S., referring to countries in Africa, Haiti and El Salvador, The Washington Post reported.
"Why are we having all these people from shithole countries come here?" the president reportedly said, apparently also asking why more "people from countries like Norway" don't come to the U.S. instead.
Several of the first lady's moves have been interpreted by the media and public as slights toward her husband. Melania Trump announced she would visit Africa on the same day in August that she spoke out against cyberbullying as part of her initiative, in a way that could be seen as criticizing her husband, who regularly slams his opponents on Twitter.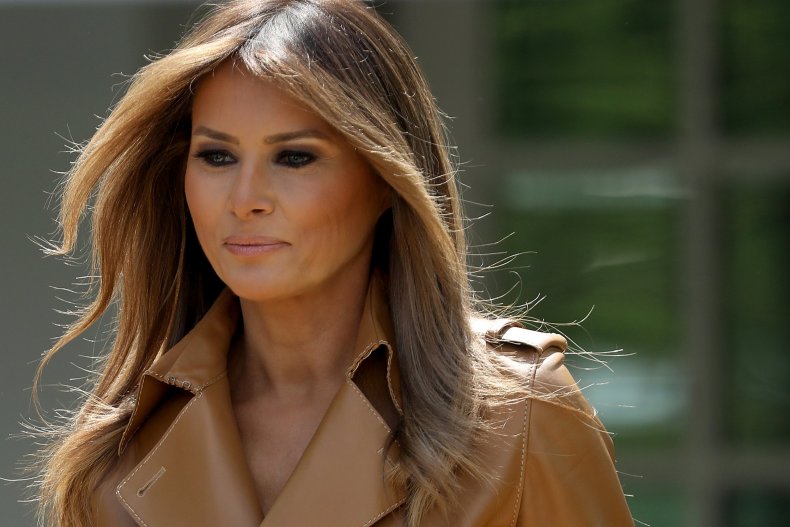 Social media "can be used in many positive ways, but it can also be destructive and harmful when used incorrectly," the first lady said. She added: "Let's face it—most children are more aware of the benefits and pitfalls of social media than some adults."