Melania Trump to Attend State of the Union Despite Fury Over Trump Porn Star Affair Allegations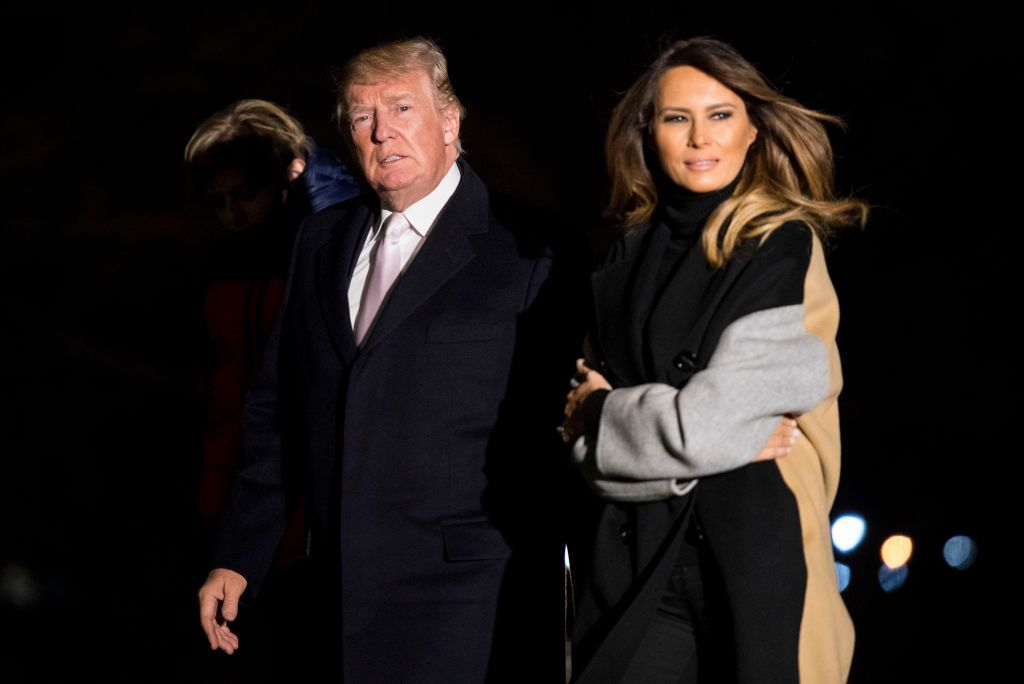 First lady Melania Trump will make her first public appearance with President Donald Trump at Tuesday's State of the Union address, after being blindsided by reports his lawyer paid hush money to a porn star after an alleged affair.
The New York Times reported Monday that Melania Trump was enraged by reports that her husband had an affair with porn star Stormy Daniels only a year after they were married, as well as revelations that his lawyer had arranged a six-figure payout to keep her quiet before the 2016 election.
In Touch magazine earlier in January published a 2011 interview with Daniels in which she detailed their affair, after The Wall Street Journal reported that Trump's lawyer, Michael Cohen, had arranged the $130,000 payout.
The president's State of the Union address to Congress will be the first time she has appeared in public since the reports emerged.
The first lady was expected to accompany the president to last week's economic forum in Davos, Switzerland, last week, but backed out. Instead, she visited the Holocaust Memorial Museum in Washington, D.C., and traveled Thursday to Trump's Mar-a-Lago resort in Florida.
Melania Trump defended her husband after the 2016 release of Access Hollywood tapes on which he was heard bragging about groping women.
Her spokeswoman said in a statement on Sunday that reports about the rocky state of her marriage to Trump are "salacious" and "unrealistic scenarios being peddled daily by the fake news."