Donald Trump's Approval Ratings Are So Low, He Wants Advice from Melania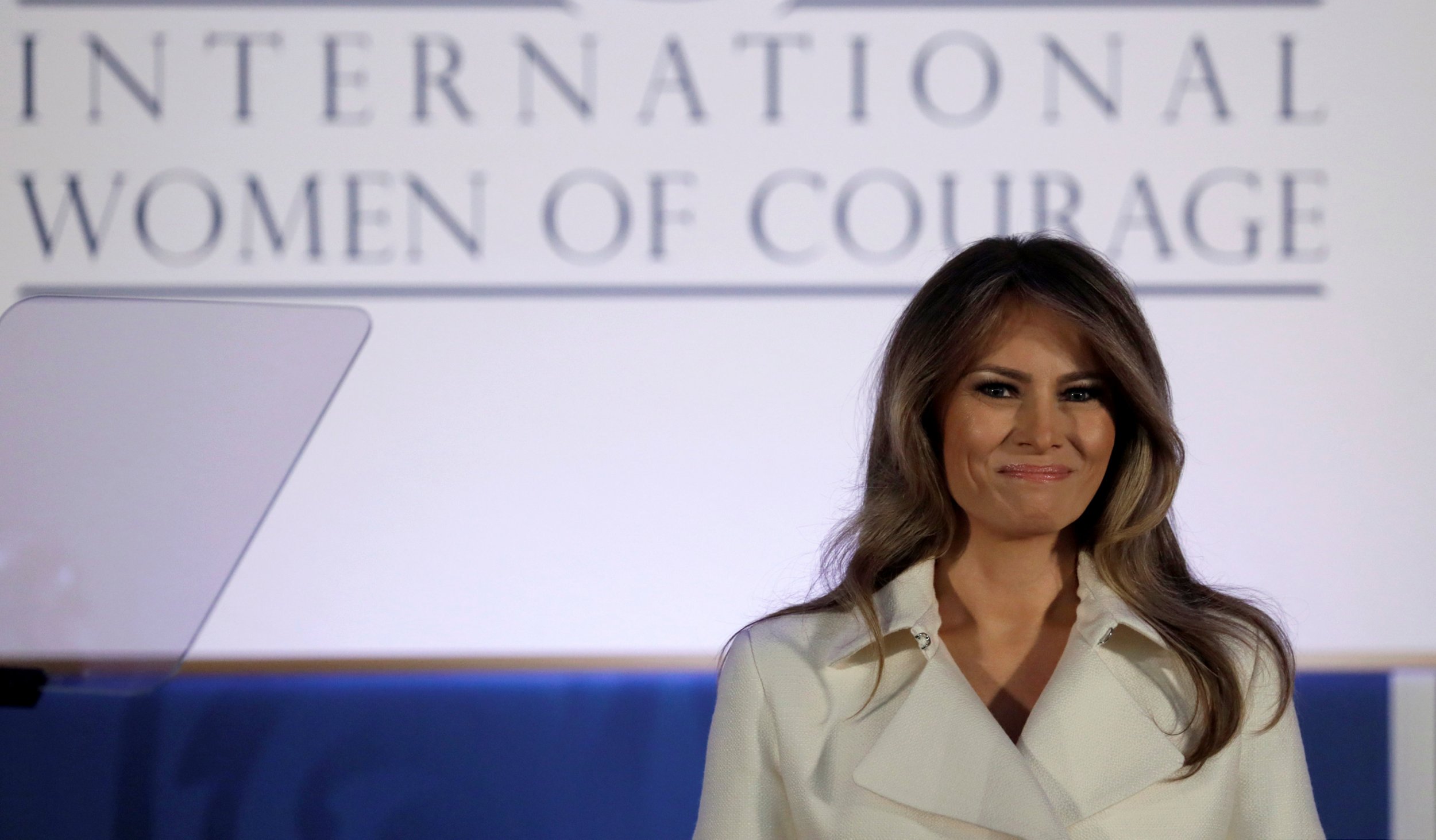 Melania Trump's approval rating is so much higher than her husband's that the president has joked that he could seek her out for advice.
While Donald Trump has continued to set record lows for approval ratings of a new president, his wife Melania has seen a sharp rise in popularity since becoming first lady. More than half, 52 percent, of Americans indicated they have a favorable opinion of her in a CNN/ORC poll released earlier this month, up 16 percent from before her husband's inauguration.
The president, meanwhile, saw his approval rating slip to 35 percent in a Gallup tracking poll Tuesday, by some distance the lowest figure recorded by any president at this stage of their first term since before Dwight Eisenhower.
Trump has previously attempted to discredit approval rating polls as "rigged," just like the "phony election polls."
However, speaking at a women's empowerment panel Wednesday, he appeared to give them more credence, at least those which cast his third wife in a favorable light.
"She is doing some great job," he said. "In fact, I shouldn't say this, but her poll numbers went through the roof last week. What was that all about? Through the roof. She has to give us the secret, Mike, right?"
Earlier in the day, Melania Trump made a rare public speech to honor 12 women at the 2017 Secretary of State's International Women of Courage Awards. The awards paid tribute to women from across the world who had overcome injustice, including domestic violence.
The speech was her first since becoming first lady, perhaps shining some light on why three percent of people responding to the poll earlier this month said they didn't know who she was.