First lady Melania Trump, who has recently spoken out against media criticism and "fake news," has seen her approval rating drop to closely match that of her husband, President Donald Trump.
Only 43 percent of respondents in a CNN poll released on Thursday viewed Melania Trump favorably, down from 54 percent who had a favorable view of her in October.
President Trump's latest approval rating is 42.2 percent, according to FiveThirtyEight.
Melania Trump hit her highest approval rating in the CNN poll in May, at 57 percent. That as shortly after she did extensive planning and hosted the first White House state dinner. It was a few months after reports emerged about her husband's alleged affair with adult film star Stormy Daniels, real name Stephanie Clifford, and former Playboy model Karen McDougal.
Her approval rating has varied more than that of the president, who has spent the majority of his tenure well below 50 percent.
The first lady had been the most popular member of the Trump family, with 48 percent viewing her favorably, in an Economist/YouGov poll conducted in January.
But several recent actions may have caused her popularity to decline. In June, she was heavily criticized for wearing a Zara jacket with "I Really Don't Care, Do U?" written on the back to visit a detention center for migrant children.
In October, Melania Trump said she launched her "Be Best" campaign to help children and fight cyberbullying because she is "the most bullied person on the world," or at least "one of them, if you really see what people saying about me."
While pushing her campaign in November, she said, "it is not news or surprising to me that critics in the media have chosen to ridicule me for speaking out on this issue—and that's OK."
The first lady went even further on the defensive later that month by suggesting that her husband's combative behavior on social media is in some cases justified.
"Sometimes, you need to fight back. I'm sorry," she said.
Melania Trump piggybacked on her husband's criticism of the "fake news" media in a sit-down interview with Fox News on Wednesday.
"Believe it or not, even when I'm in Washington or New York, I do not watch much television. People that don't know me, they like to say I watch television—people with fake sources," she said.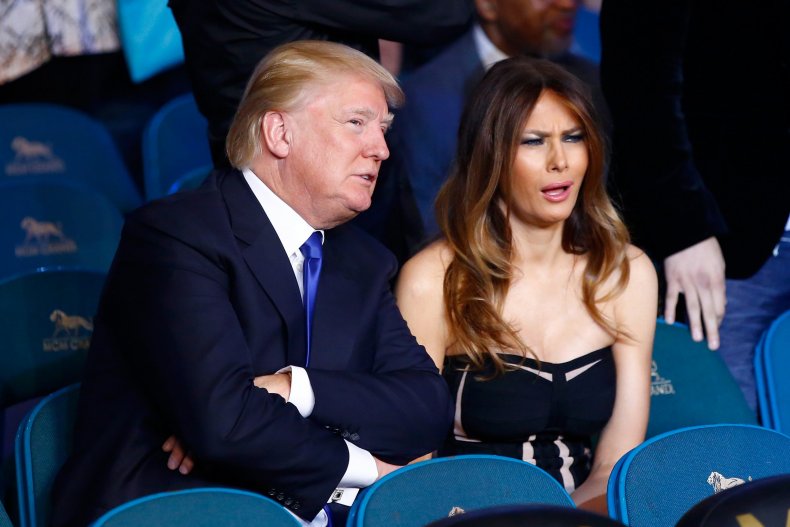 The latest CNN poll was conducted from December 6 to 9 and included 1,015 respondents. It had a margin of error of plus or minus 3.8 percentage points.