Is Melania Trump 'Completely Clueless or Trolling' Her Husband, Joe Scarborough Asks After Cyberbullying Speech
First lady Melania Trump raised eyebrows for saying at an anti-cyberbullying summit Monday that social media can "be destructive and harmful when used incorrectly," and that most children are more in tune with its benefits and pitfalls than "some adults."
Her comments led MSNBC's Morning Joe co-host Joe Scarborough to say Tuesday: "Oh my goodness, see I can't figure it out."
"Now, is she completely clueless, or is she trolling the man that she's married to?" Scarborough asked. "I kind of think the latter. That was the first lady making remarks at a summit to 'discourage online bullying.'"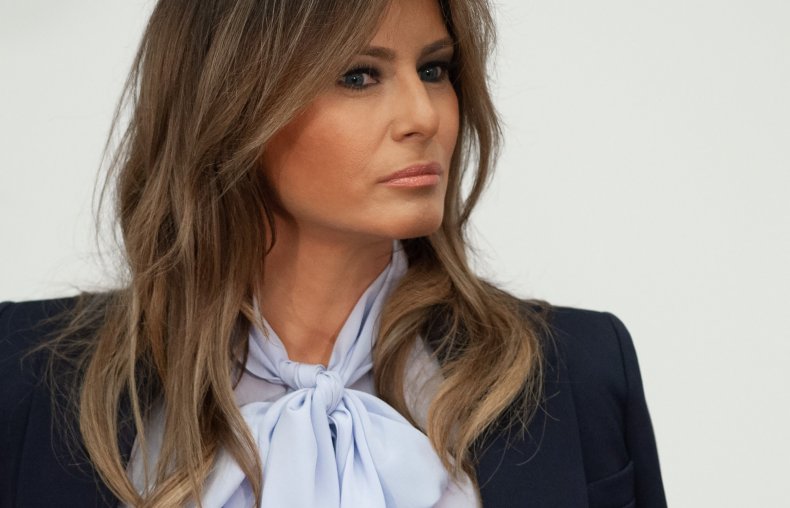 The first lady participated in the summit in Rockville, Maryland, just days after her husband President Donald Trump tweeted that former White House aide Omarosa Manigault Newman is a "dog." He went onto unleash more scathing tweets over the weekend and just moments before his wife took the stage for her remarks.
Melania Trump said that social media is an inevitable part of children's everyday lives and "can be used in many positive ways, but it can also be destructive and harmful when used incorrectly."
She added: "This is why 'Be Best' chooses to focus on the importance of teaching our next generation how to conduct themselves safely and in a positive manner in an online setting.
"Let's face it—most children are more aware of the benefits and pitfalls of social media than some adults," she said.
Melania Trump's spokeswoman Stephanie Grisham in a statement said: "She is aware of the criticism but it will not deter her from doing what she feels is right. The President is proud of her commitment to children and encourages her in all that she does."
Scarborough wasn't the only member of the media who wondered whether Melania Trump made her remarks knowingly or otherwise.
"I [can't] decide if Melania's cyber-bullying campaign is just a massive troll on her husband or if she is truly unaware of all of the context here," CNN commentator Chris Cillizza tweeted on Monday morning.
To that, Grisham tweeted: "It's a sincere campaign meant to help children [with] the many issues they face today."
CNN contributor Kate Andersen Brower, who wrote the book First Women: The Grace and Power of America's Modern First Ladies, pointed out the first lady's remark that social media can be "destructive and harmful when used incorrectly," and tweeted: "Wonder what @realDonaldTrump thinks of that statement."
Grisham replied on Twitter: "Rather than dissecting her remarks, let's focus on the countless children who struggle [with] bullying & online safety each day."