What Does Melania Trump Do at the White House? First Lady Tweets About Drug Addiction, Not Cyberbullying Campaign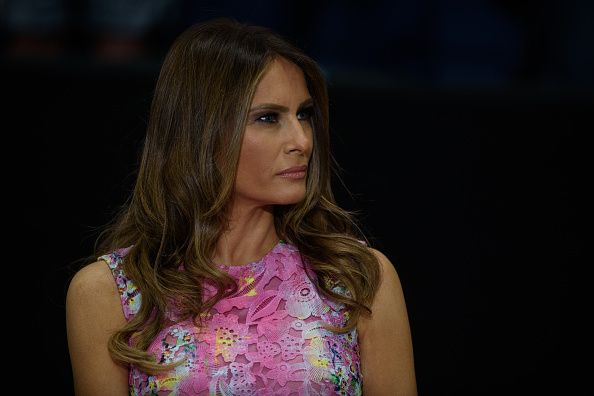 Melania Trump has pledged to tackle drug addiction, in what appears to be a pivot away from her declared cause of cyberbullying.
In an unusual move, the first lady took to social media on Tuesday to champion a different initiative, posting about opioids and informing people she would be attending a meeting on the topic.
"Opioids are destroying our youth/people," Trump tweeted early Tuesday. "Mtg w @Potus & @SecPriceMD today to give my support to #STOPDRUGADDICTION."
Given her husband's penchant for using Twitter to lash out at his adversaries and criticize news reports he dislikes, Melania's declared cause of cyberbullying raised more than a few eyebrows when she said she would focus on that issue as FLOTUS.
But she has apparently forgotten about her previous cause, having not commented on it since January. The first lady said she would be speaking with Donald Trump and Vice President Mike Pence on drug addiction, in an unusual update on her activities at the White House.
According to a White House statement to the New York Daily News, the first lady was concerned with the well-being of children, prompting her decision to be included in discussions about drug addiction.
"Opioid abuse is an escalating health crisis affecting countless families across the country," the statement said. "The well-being of children is a priority for the first lady, and this epidemic affects them in many different ways, so she requested to attend today's briefing."
Asked why the first lady had not moved forward with her pledge to tackle cyberbullying, a spokesperson told The Daily Beast in June that Melania Trump was busy moving into the White House and had not had an opportunity to tackle campaigns yet.