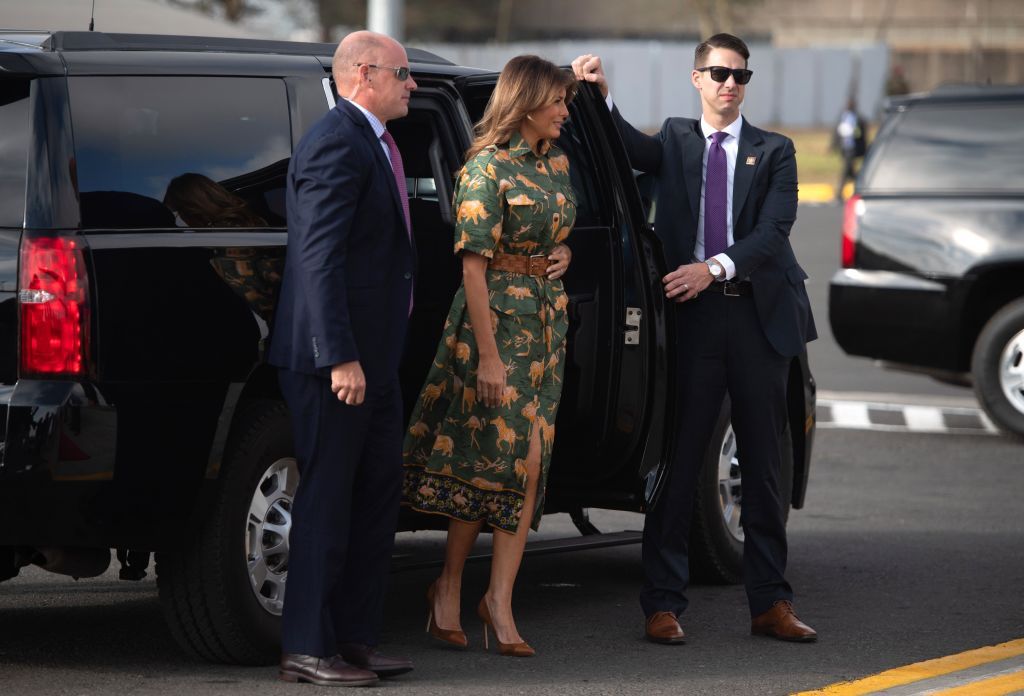 First Lady Melania Trump in an ABC News interview aired Friday described the Trump administration's policy of separating children from their undocumented migrant parents as "unacceptable."
Speaking to ABC's Tom Llamas in the interview recorded in Kenya last week, Trump said "It was unacceptable for me to see children and parents separated. It was heartbreaking. And I reacted with my own voice."
She went on to suggest that her opposition had influenced her husband's eventual decision to reverse the policy.
"I didn't know that that policy would come out. I was blindsided by it. I told him at home, and I said to him that I feel that's unacceptable. And he felt the same."
Asked if her husband believes immigrants to the U.S., such as herself, should be allowed to bring their parents into the country, she replied "I think he believes the same, that chain migration, he doesn't just want to cut it off completely," she said. "We need to vet the people and we need to make sure that they believe in our system."
Weeks after President Donald Trump criticized globalism in his speech to the UN Assembly General in New York, Melania Trump voiced support for the U.S.' global role.
"I think it's very important that we show the world that America cares and that this administration cares and I care. When other people have more opportunities, then the world is more freer," she remarked.
In the interview, the first lady also addressed controversy over her decision to wear a jacket emblazoned across the back with the slogan "I really don't care do u [sic]?" on a visit to immigrant detention facilities.
Trump said that she wore the jacket to send a message to detractors in the "left wing media."
"It's obvious that I didn't wear the jacket for the children. I wore the jacket to go on the plane and off the plane. And it was for the people and the left wing media who are criticizing me. And I want to show them that I don't care."
She continued: "You could criticize, whatever you want to say, it will not stop me to do what I feel is right."
The first lady is touring four African nations on her visit to the continent.