Melania Trump Didn't Take Advice From Michelle Obama Because She Is 'Navigating Her Role as First Lady in Her Own Way'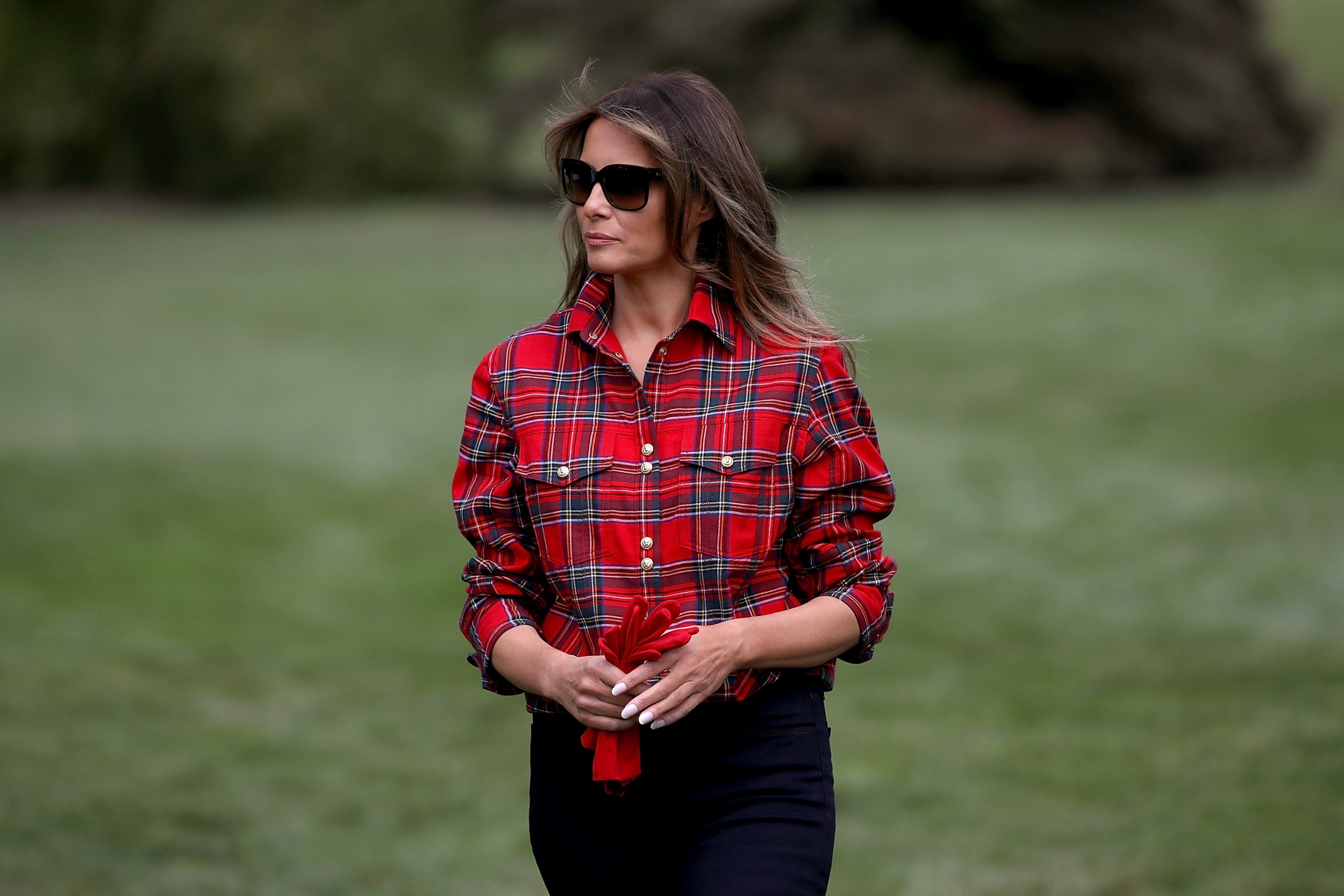 First lady Melania Trump had not asked for any advice from her predecessor, Michelle Obama, even though both she and former President Barack Obama had offered her any help she needed.
Michelle Obama hosted Melania Trump at the White House after Election Day 2016, and the then president-elect Donald Trump tweeted that "Melania liked Mrs O a lot." The pair also met on Inauguration Day, and relations between them appeared convivial.
Michelle Obama told ABC News that when she entered the White House she was offered help from her predecessor, Laura Bush, a courtesy she also extended to the incoming first lady. But when asked whether Trump had ever asked her for advice, she replied: "No, she hasn't."
Obama also fended off a question as to how she thought Melania Trump was doing, telling the network: "You know, one of the things you learn as a former, it's, like, I don't judge, what a current is doing, you know?
"So I'd prefer not to, you know, speak on what she's doing versus what I did because I think every first lady approaches this job differently," she said.
Trump's communications director, Stephanie Grisham, said in a statement to The Washington Examiner: "Mrs. Trump is a strong and independent woman who has been navigating her role as First Lady in her own way. When she needs advice on any issue, she seeks it from her professional team within the White House."
While Michelle Obama was diplomatic about the current first lady as she promoted her memoir Becoming, she was far more critical of Donald Trump, saying that she was unable to pretend to be happy at the inauguration of a man who promoted the birther lie that her husband was not born in the United States.
"Someone from Barack's administration might have said that the optics there were bad, that what the public saw didn't reflect the President's reality or ideals, but in this case, maybe it did. Realizing it, I made my own optic adjustment. I stopped even trying to smile," she wrote in the book.