Melania 'Can't Trust' Donald Trump, Maxine Waters Alleges in Latest Twitter Attack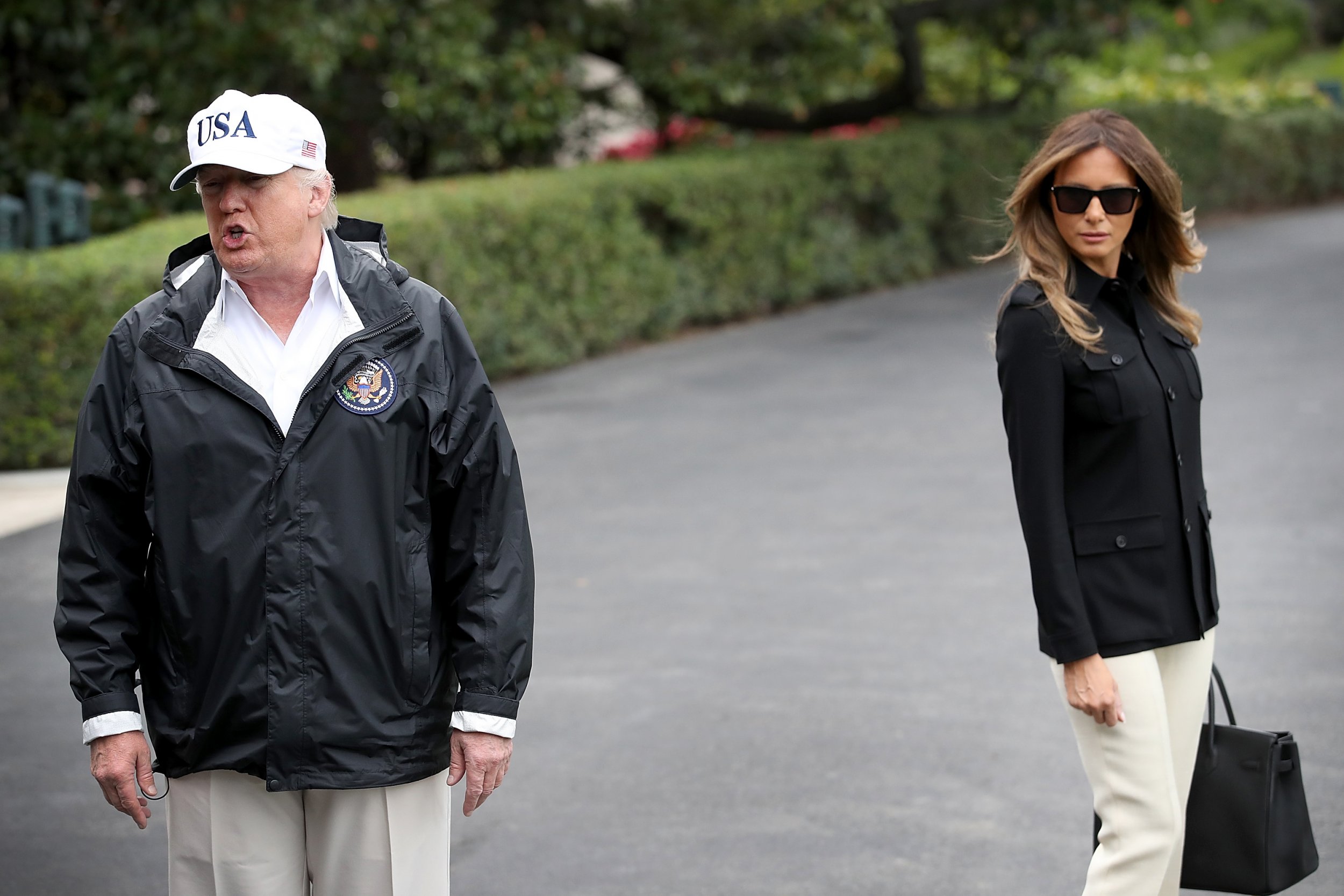 Democrat Representative Maxine Waters has never been shy about her dislike of President Donald Trump, and on Friday her attacks turned personal: The veteran California congresswoman tweeted that Trump's wife, Melania, was among those who could not trust the 45th president of the United States.
Related: Trump Ompeachment Could Be Demanded By Powerful Congressional Black Caucus After Meeting Next Week
"Democrats can't trust Trump, Republicans can't trust Trump, and Melania can't trust Trump," she tweeted.
Waters did not elaborate on her comment about Melania, but it is possible she was alluding to allegations over the years that Donald Trump has had multiple extramarital affairs. There have been claims that he cheated on all three of his wives—including Melania, whom he married in 2005.
Trump left his first wife, Ivana, for Marla Maples, with whom he admitted to engaging in an affair while still married.
"My life was so great in so many ways. The business was so great...a beautiful girlfriend, a beautiful wife, a beautiful everything. Life was just a bowl of cherries," Trump said in a 1994 interview.
Trump has also faced multiple allegations of sexual harassment and abuse. Shortly before last year's election, an Access Hollywood audio clip from 2005 of Trump bragging about committing sexual assault came to light and threatened to derail his bid for the White House.
The new attack from Waters, who in the past has called for Trump to be impeached, follows the president's efforts to reach out to Democrats, much to the displeasure of some Republicans. On Wednesday, Trump hosted a dinner with Democratic leaders Chuck Schumer and Nancy Pelosi, during which they apparently reached the basis of an agreement over the Deferred Action for Childhood Arrivals (DACA) program.
Waters appears less than impressed with Trump's stab at bipartisanship. But her anger Friday was not solely reserved for the president: She also took aim at Attorney General Jeff Sessions following a report that he had been left humiliated by Trump after Robert Mueller was appointed as special counsel to oversee the investigation into possible collusion with Russia. Waters made clear that her sympathy for Sessions was nonexistent, making reference to allegations of racism that have been leveled against him.
Shortly afterward, Waters turned her attention to Facebook, slamming the social media giant in the wake of its admission that it had sold $100,000 worth of advertisements to a Russian firm that aimed to stir up divisive issues during the 2016 election.