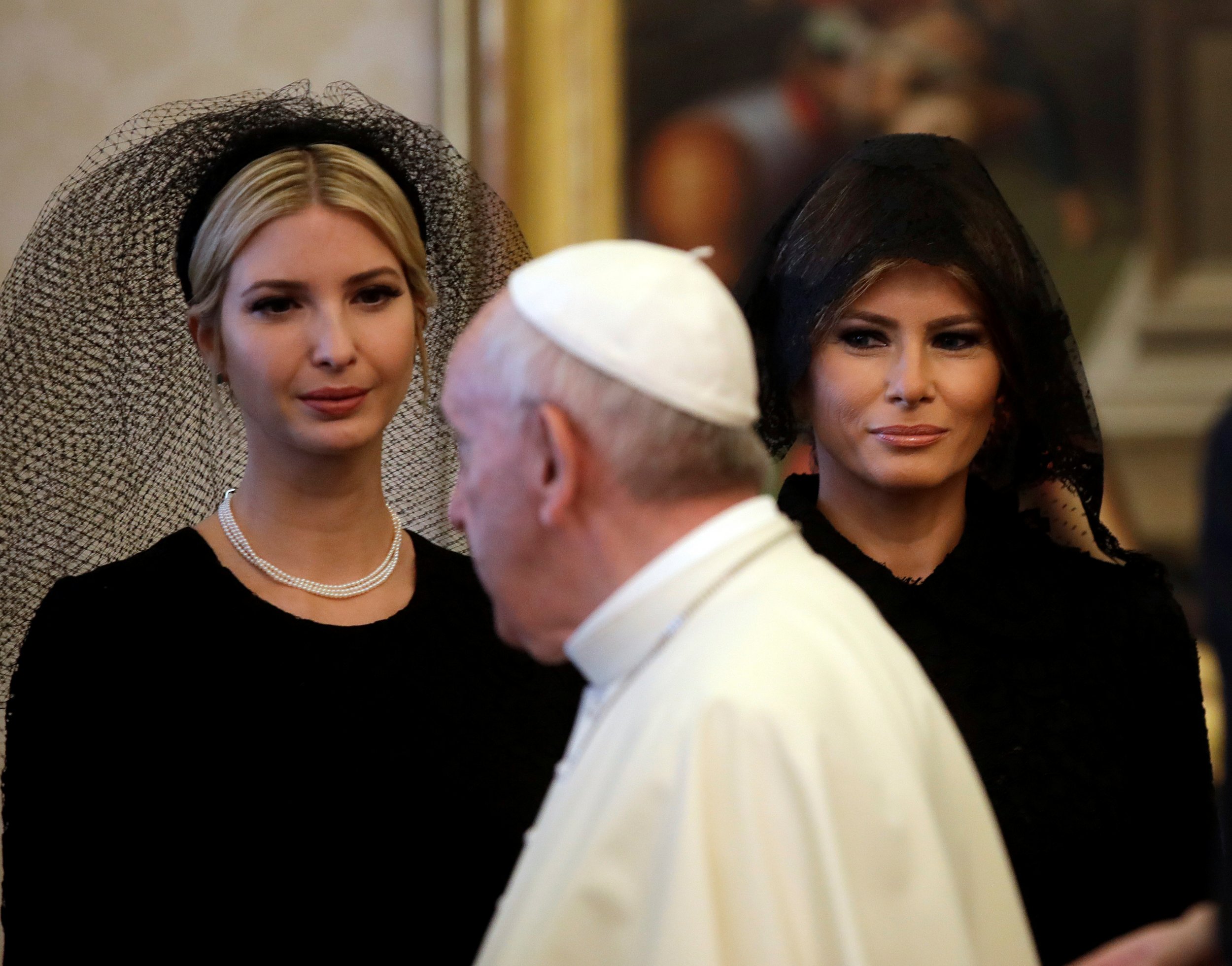 If Pope Francis stayed up all night working on a one-liner to break the ice upon meeting Donald Trump and the first family, it seems to have paid off.
The pope welcomed the president and Melania Trump into the headquarters of the Roman Catholic Church Wednesday, accompanied by first daughter and assistant Ivanka Trump and her husband, Jared Kushner. The leaders discussed "the promotion of peace in the world through political negotiation and interreligious dialogue," according to a statement from the Vatican. The pope also addressed another important topic: the president's diet.
Related: Did Melania Trump smack Donald's hand at an Israeli airport?
The pope warmly greeted the first lady in front of reporters and photographers, embracing her hand as he spoke in Italian—one of at least five languages she reportedly speaks fluently. "What do you give him to eat?" he asked, looking into her eyes with a slight smile. "Potizza?"
"Potizza?" Melania Trump exclaimed. "Yes!" The first lady laughed in delight. Just like that, the two had made their own inside joke, much at the expense of the president: Potizza is a high-calorie pastry served in Melania Trump's home country of Slovenia during holidays as a special treat. The pope laughed back, seemingly happy his joke was so well received by the president's wife.
Meanwhile, Trump looked on as his wife and the pope laughed at the joke about his weight. He seemed to smile throughout the interaction, though it was unclear whether the joke went over his head or not. The two then were escorted to a one-on-one meeting, where the pope handed the president a letter urging him to consider the environment and climate change throughout his presidency.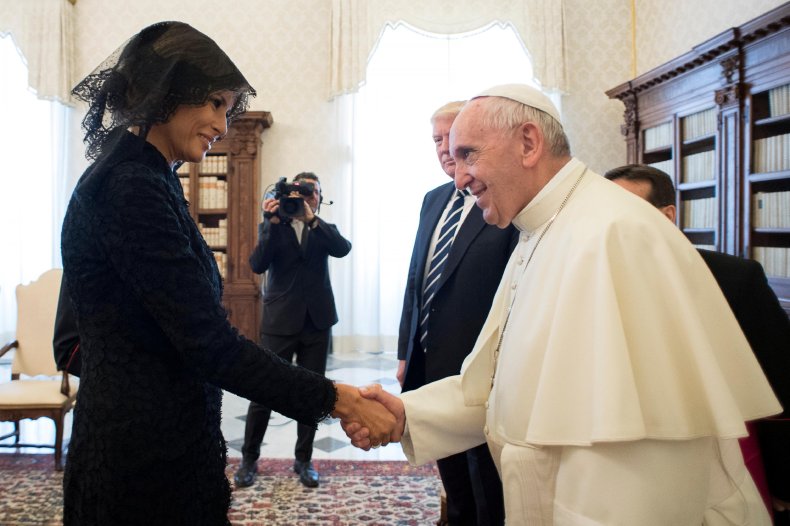 It's been a whirlwind of a first trip abroad for the president, his family and White House advisers. The president signed a $110 billion arms deal with Saudi Arabia, opened a center for "combatting extremism" in the Middle East and met with several world and interfaith leaders from each of the major religions—Islam, Judaism and Christianity.
Trump's interactions with the first lady have also been highly scrutinized after she seemingly swatted away his hand after deplaning at an Israeli airport, then avoided his hand again when landing Tuesday in Rome.