Melania Trump on Donald Trump's Reported Africa 'Shithole' Comment: 'I Never Heard Him Saying' It
First lady Melania Trump on Saturday made her first public comment about her husband's infamous reported remark earlier this year that has in part cast a shadow over her trip to Africa. In a rare instance of the first lady taking questions from reporters during a visit to the Pyramids of Giza and the Sphinx in Egypt, she was asked about President Donald Trump reportedly referring to African nations, as well as Haiti and El Salvador, as "shithole countries" during an Oval Office immigration meeting in January.
"I never heard him saying those comments and that was anonymous source and I would leave it at that," she told reporters.
The comments mirror those made by her husband, who has frequently attacked anonymously sourced reports that are critical of his administration—even while touting others that have provided more favorable courage.
Shortly after the remarks were reported by The Washington Post, Trump disputed that he had made them and denied that he was racist.
"Did you see what various senators in the room said about my comments? They were not made," Trump said.
He added: "No, I'm not a racist I'm the least racist person you have ever interviewed."
But much of the rest of the world, especially Africa, did not buy Trump's denial.
"Clearly racist," was how 55-nation African Union described the president's alleged comments, in which he decried why so many people were coming into the United States from Africa and queried why more weren't arriving from countries like Norway.
"Given the historical reality of how many Africans arrived in the United States as slaves, this statement flies in the face of all accepted behavior and practice," African Union spokeswoman Ebba Kalondo told the Associated Press.
"I am shocked by President Trump's comments on Haiti and Africa," Senegal's President Macky Sall wrote on Twitter. "I reject them and condemn them vigorously. Africa and black people deserve the respect and consideration of all."
Added Ghana's President Nana Afuko-Addo: "We are certainly not a 'shithole country.' We will not accept such insults, even from the leader of a friendly country, no matter how powerful."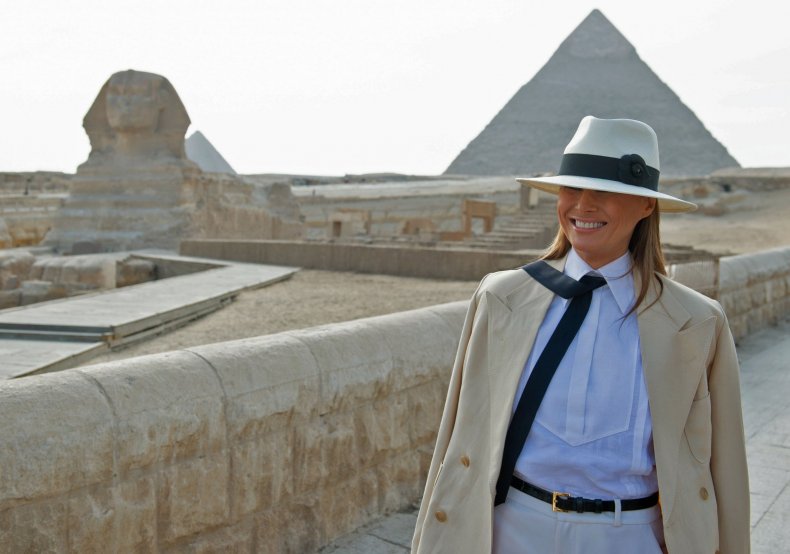 The comment, and the need to repair diplomatic bridges, was seen as one of the reasons why Melania Trump opted to make a four-country tour of Africa her first big solo trip as first lady. But the comment has also followed her during her time on the continent.
As the first lady arrived in Malawi on Thursday, she was greeted by a woman on a roadside with a sign that read: "Welcome to Malawi. Nor a shithole!"