Melania Trump's Immigration Lawyer, Son of Lawyer Who Paved Way for DACA, Fully Supports It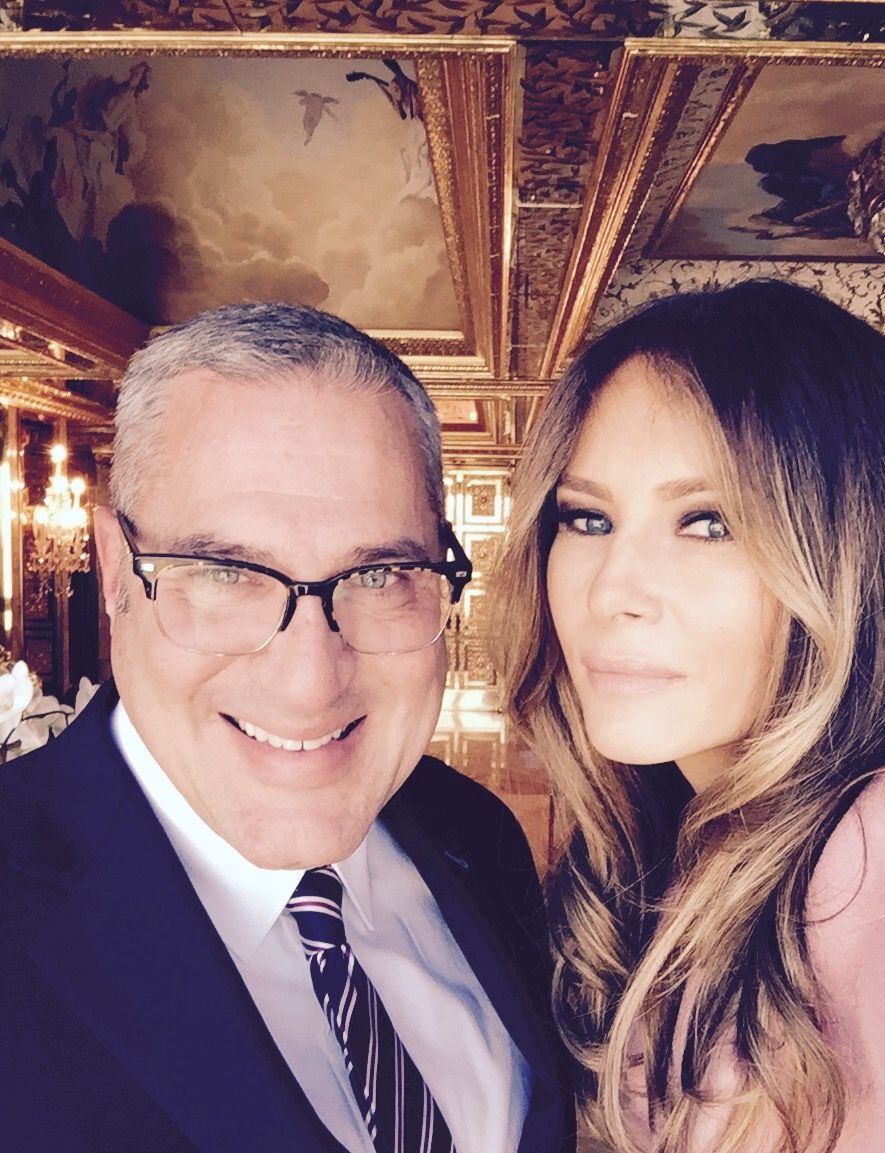 First lady Melania Trump's lawyer, who once vouched for the former model regarding her immigration status, is "prayerful" that President Barack Obama's Deferred Action for Childhood Arrivals (DACA) immigration program won't be dismantled by the Trump administration and Congress. He says he works to help DACA beneficiaries, whom he calls "good souls."
The U.S. attorney general on Tuesday said the DACA program would be shuttered; it will be up to Congress to make that happen.
You might remember the lawyer, Michael Wildes, from Trump's struggle during the final months of the 2016 election season to quell rumors that she worked in the U.S. without proper documentation in the 1990s. A managing partner at immigration-law firm Wildes & Weinberg, Wildes wrote a letter confirming that the first lady went through the correct legal processes to immigrate to the United States from Slovenia, which she tweeted out to her followers. He has also represented the Trump family and its businesses for years.
Wildes has had a personal connection to immigration reform and DACA: His father, Leon Wildes, planted the seeds of DACA when he represented the musician John Lennon in his deportation trial and clarified the meaning of deferred action in a court of law. Michael Wildes has voiced his support for DACA and now works with many of the program's recipients—people who, he says, are everything from Marine veterans to Harvard graduates. During a phone interview with Newsweek, Wildes on Tuesday said, "I believe the president has great heart, and I've represented his family and businesses for many years now.
"He appreciates foreign talent, and children. And the golden doors of America should be open to these good souls."
Wildes provides counsel to members of this group, and advises them now to "understand the potential consequences of filing for DACA," according to his law firm's website. These applicants make themselves "visible to the government," and Wildes suggests they get in touch with an experienced immigration lawyer.
The president has previously voiced his sympathy for DACA recipients, and also promised to rescind the program during his campaign. He told ABC News in January, "I do have a big heart. We're going to take care of everybody."
The New York Times reported last week that Ivanka Trump, the president's daughter, and Jared Kushner, his son-in-law, supported DACA, but neither has released a public statement on the matter.
The DACA program came together under the Obama administration in 2012. Overall, Obama deported more people than any other president, but Wildes said the president "found the grace of God through DACA."
By the end of his presidency, Obama's administration had deported 2.7 million people. The Trump administration, so far, has deported 84,473 people between February 1 and June 30, according to data from U.S. Immigration and Customs Enforcement.
Wildes says he remains hopeful with the fate of DACA in the hands of Congress. "We appreciate as lawyers in the field that the president is going to pivot this to Congress. That's where this belongs.
"The question is whether or not the deafening silence in Washington will be broken."