Melania Trump Loves 'How to Get Away with Murder,' While Her Husband Won't Sit Through Movies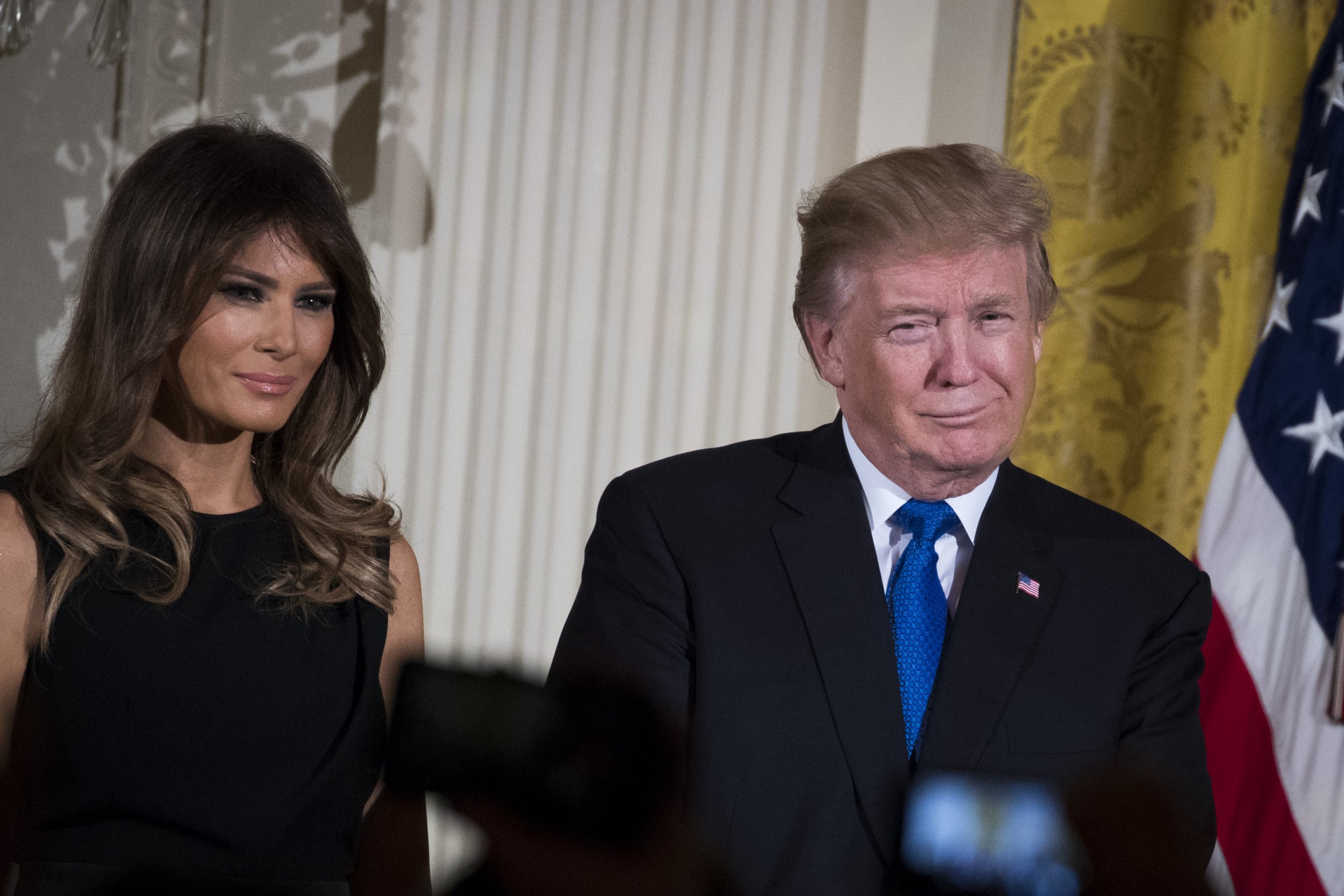 President Donald Trump's 45.2 million Twitter followers already know that he loves making pop culture references, from repurposing Elton John's "Rocket Man" as a nickname for North Korea's Kim Jong Un to treating his presidency like a television show by signing his tweets with "Stay tuned!" But a Tuesday report from The New York Times revealed the president has a hard time sitting through movies while First Lady Melania Trump's favorite television show is How to Get Away with Murder.
The first lady recently told the Times that her favorite TV show is the ABC legal drama starring Viola Davis, and she also enjoys the hip-hop music industry drama, Empire. Her husband told reporters that he likes Citizen Kane, a Orson Welles drama based on the life of self-destructive newspaper mogul William Randolph Hearst.
"Trump once told me that he had trouble sitting through movies. That he knew in the first five minutes if he'd enjoy it or not. And he had no problem getting up and leaving," said Times reporter Patrick Healy.
Trump himself better enjoys the small-screen, as it was recently revealed that the president watches at least four hours of television a day, starting with CNN at 5:30 a.m. Of course, representations of Trump and the major figures in his administration have been a fixture of many TV shows, including Saturday Night Live.
Trump has lashed out against the show and actor Alec Baldwin's portrayal of him, but the first lady reportedly likes when Saturday Night Live makes fun of the her husband.
"Someone told me—who's friends with someone in the White House, or formerly in the White House—that Melania Trump loves SNL and she loves my impersonation," Baldwin said in November.
The president prefers classic mob movies like Goodfellas and The Godfather while also enjoying action films like Bloodsport.
Donald Trump has had a rocky history with the movie industry. Even though Trump himself has made cameos in movies like Home Alone 2: Lost in New York, Hollywood a-listers like Tom Hanks and Meryl Streep have spoken out against the president. In December, Hanks told The Hollywood Reporter that he wouldn't go to a screening of The Post at the White House should Trump decide to host the movie. In January, Streep called out then-President-elect Donald Trump and his bullying tactics toward the press at the Golden Globe Awards.