Melania Trump Follows Her Husband's Least Favorite Person on Twitter: Barack Obama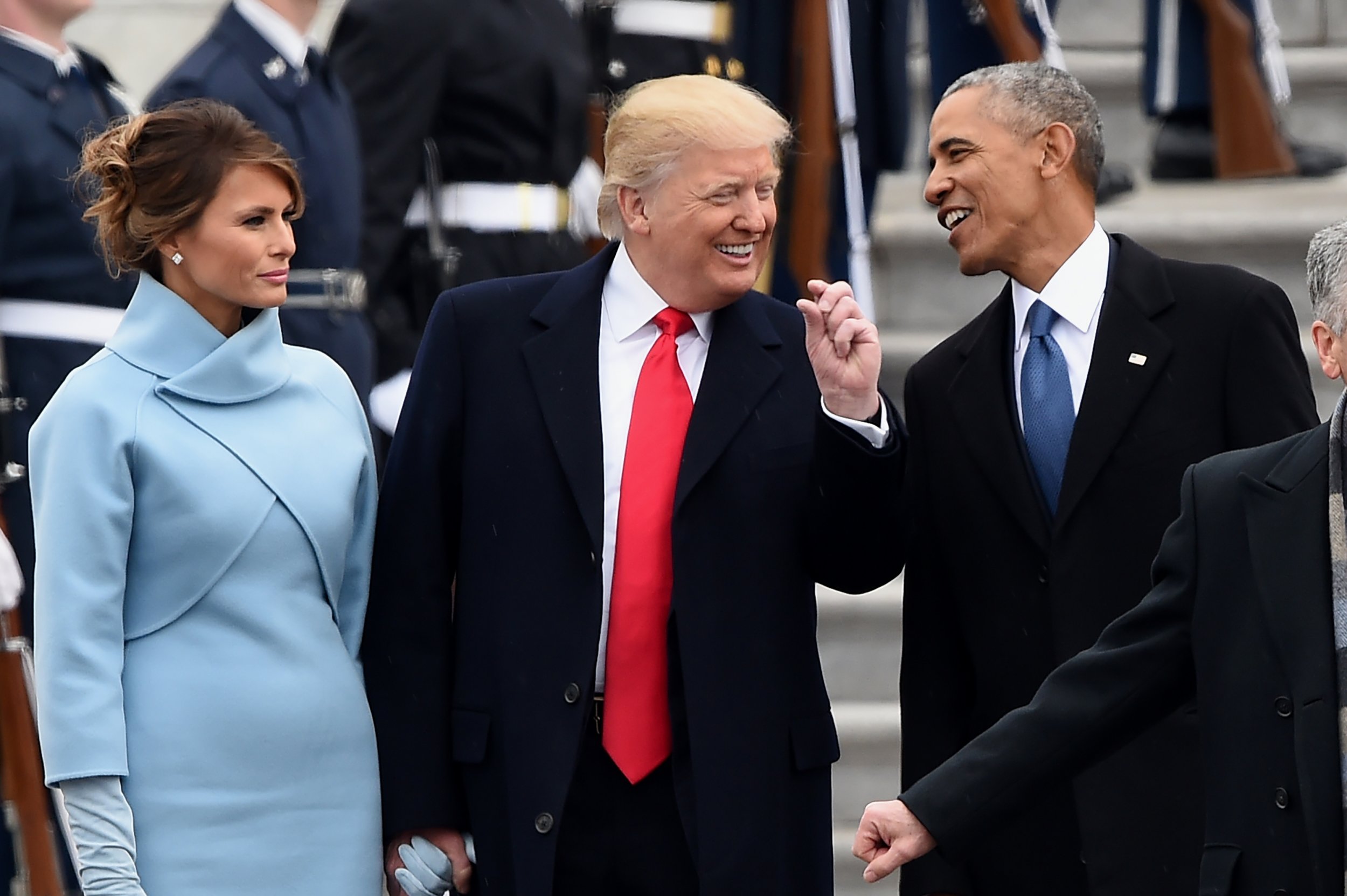 First lady Melania Trump—who has been distant from President Donald Trump since reports surfaced that the president's lawyer paid off a porn star to cover up an alleged affair—follows only five people on Twitter, her husband's favorite social media platform. The most recent addition to her Twitter feed is one of her husband's least favorite people, Barack Obama.
Related: Melania and Ivanka Trump's popularity has gone in different directions since entering White House, poll finds
It is not clear when the first lady started following her husband's predecessor, but British novelist Matt Haig pointed it out on last Friday. She tweeted, "It's a lovely bit of husband-trolling that Melania Trump only follows five people and one of them is Barack Obama."
On her @FLOTUS Twitter account, with its 9.77 million followers, the first lady previously followed her husband, @POTUS; second lady Karen Pence, @SecondLady; Vice President Mike Pence, @VP; and @realDonaldTrump, in that order.
Why the first lady started following Obama, with whom she has had little interaction, is unknown. A few days after the election, she spent most of her time in a separate room with Michelle Obama while Donald Trump and Barack Obama met in the Oval Office. On Inauguration Day, before the swearing-in ceremony, the Trumps and the Obamas had the traditional cup of tea during a presidential succession.
What is clear is Donald Trump's dislike of his predecessor. The president has been on what seems to be a mission to reverse many of Obama's policies, including his landmark Affordable Care Act. Also, Trump insisted for years that the 44th president was not born in the U.S.
In a 2011 interview on The Joy Behar Show, Melania Trump backed up her husband's claim and the so-called birther movement, saying, "It's not only Donald who wants to see [Obama's birth certificate]. It's American people who voted for him and who didn't vote for him. They want to see that."
The first lady made few public appearances after January 12, when the first report surfaced about her husband's lawyer paying off porn star Stormy Daniels. She then canceled plans to travel with him to the World Economic Forum in Davos, Switzerland. She attended his State of the Union address last week but arrived separately.