Melania Trump Tells Fox News She Doesn't Have Time to Watch TV, Despite the President Binge-Watching Cable News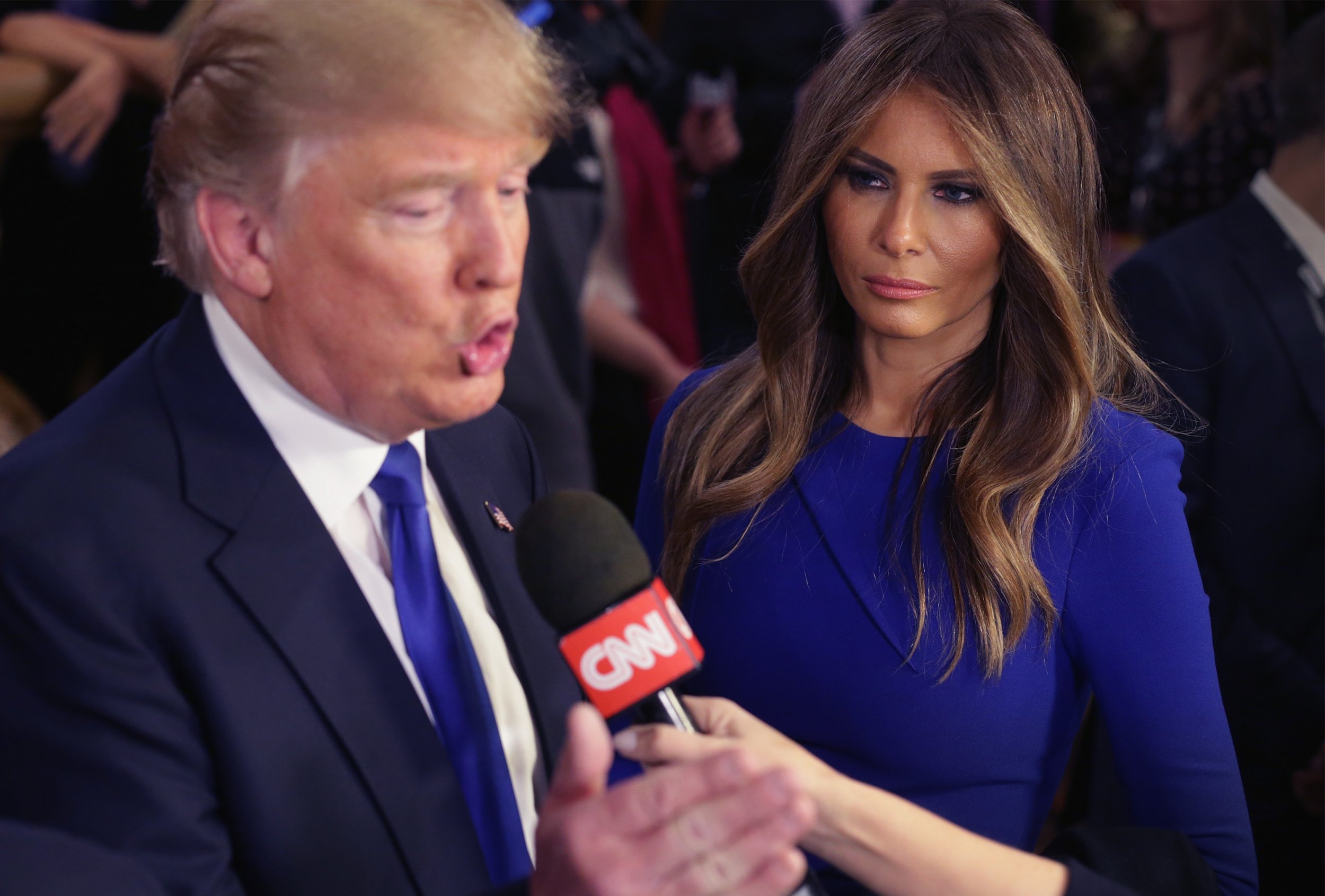 First lady Melania Trump told Fox News host Sean Hannity she wishes she had more time to watch the news, something that is evidently not a problem for her husband, President Donald Trump.
"Do you often weigh in on the issues of the day with the president? I know you do watch a lot of news. You're very aware of what's going on," Hannity asked the first lady in a sit-down interview Wednesday. "What do you think in terms of, what insight could you give us? Maybe a better way to ask it is to how when you feel strongly about something that you would relay that to him?"
Melania Trump replied: "I wish to have to time to watch more news but I don't."
She continued: "I'm very busy with my office and traveling and doing my work. Yes, I watch you and I sometimes also tape the shows and if I have the time I watch it, but I know exactly what's going on. I follow what's going on and I give my husband advice and my honest opinion, and sometimes he listens and sometimes he doesn't."
Unlike his wife, President Trump dedicates a lot of time every day watching television.
He spends at least four hours, and as many as eight hours per day, in front of the screen, people close to him told The New York Times in a report published last year. The president starts his day by tuning into CNN around 5:30 a.m. and then switches to his favorite Fox News show Fox & Friends, and sometimes changes to MSNBC's Morning Joe because he gets worked up with it, according to the report.
Trump a month before the report came out claimed that he does not have time to watch much TV because his time is taken up "reading documents."
"Believe it or not, even when I'm in Washington or New York, I do not watch much television. People that don't know me, they like to say I watch television—people with fake sources," he said.
He added: "I don't get to watch much television primarily because of documents. I'm reading documents. A lot. I actually read much more—I read you people much more than I watch television."
The first lady also boosted her husband's narrative of "fake news" by telling Hannity that "opportunists" including comedians, journalists, performers and book writers are using the Trump family name "to advance themselves."
"It doesn't hurt. The problem is that they are writing the history and it's not correct," she said. "They like to focus on the gossip and I would like that they focus on the substance and what we do, not just about nonsense."
Watching television has reportedly been a point of contention between the first couple. The president apparently threw a tantrum when he saw his wife watching CNN, a channel he openly despises, on Air Force One in July. Melania Trump's spokeswoman Stephanie Grisham told Newsweek at the time that she watches "any channel she wants."