Melania Trump Says No More Fur for Her, Despite Its 'Substantial Contribution to the U.S. Economy'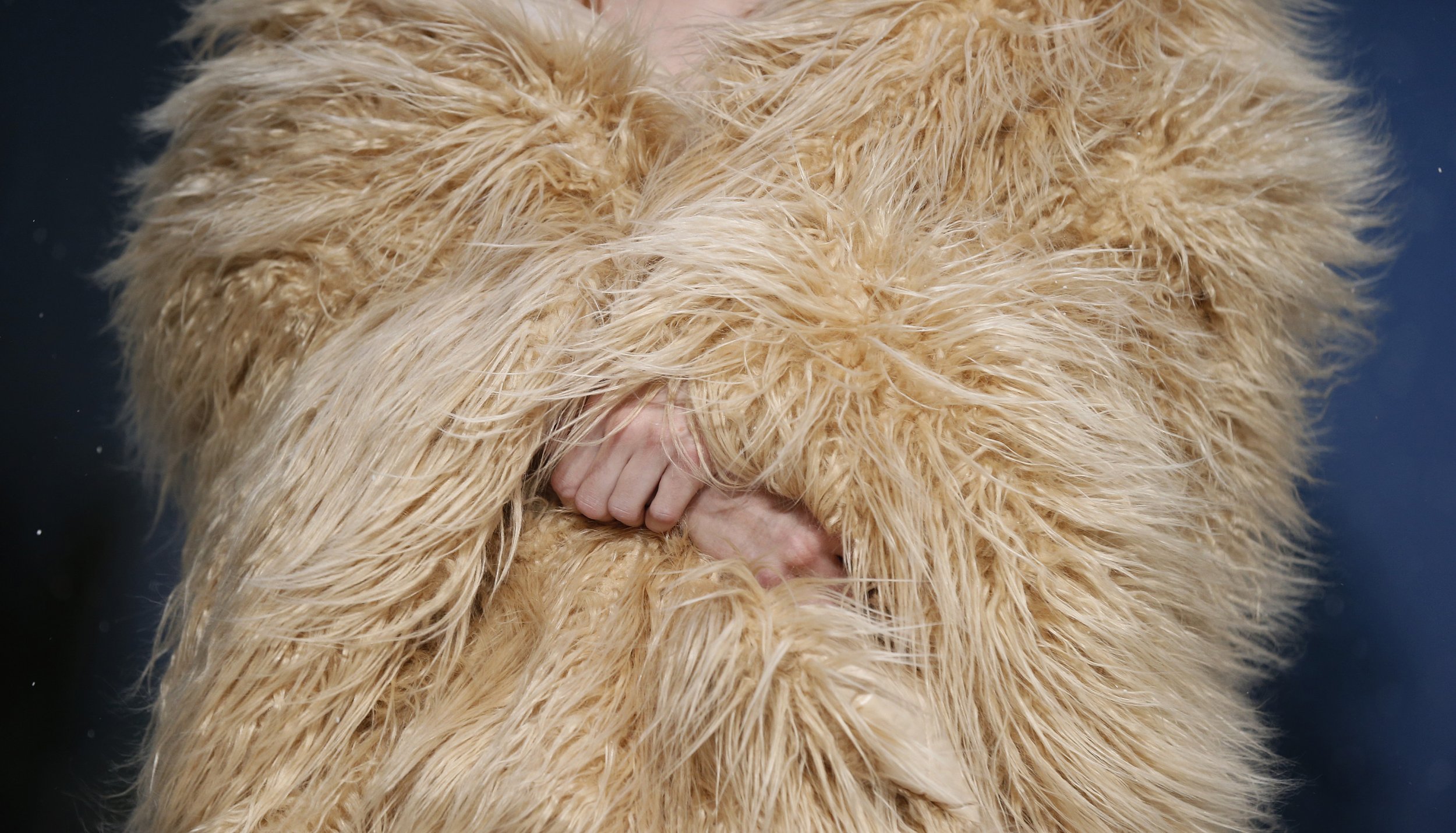 Melania Trump may be the first lady, but she is no longer a fur lady.
A spokeswoman for Trump, a former model who has been famously photographed wearing a variety of animal pelts, has confirmed to CNN that she "does not wear fur." Her statement came after anti-fur activist/actress Pamela Anderson tweeted a photo Wednesday of a note she received from Trump thanking her for passing along an eco-faux fur coat.
Dan Mathews, senior vice president for the group People for the Ethical Treatment of Animals, praised Trump's stance, saying in a statement to the Hill that it was "no surprise that she is now fur-free, following in the footsteps of so many fashion icons and first ladies."
Not everyone will likely agree with her decision. In addition to leaders in the fur business having called out PETA for what they argue are exaggerated claims and videos showing animals being killed for their pelts, it's also a profitable industry.
American fur sales brought in $1.5 billion in 2014, the most recent year for which data is available, according to the Fur Information Council of America, an industry association that advocates for manufacturers and retailers. That's up from $1.39 billion in 2013 and is "a substantial contribution to the U.S. economy," as the council puts it on its website.
The Bureau of Labor Statistics, which includes fur trappers under the umbrella of "fishing and hunting workers," says there were about 28,400 jobs in the field as of 2014. The council insists the majority of retailers are family businesses, meaning the fur comes from small farms.
And fur is not just hot in the U.S. Though Scientific American reported that PETA's activism has likely affected the fur sector, internationally the industry employs 1 million people, according to the International Fur Federation.
"It's easy to get caught up in the emotions that the business can generate, but the truth is that the fur trade is an economic cornerstone in Europe and beyond," the federation's CEO, Mark Oaten, told the Telegraph in 2014. "Much of the fashion and increasingly the soft furnishings world relies on fur—and will continue to do so for the foreseeable future."
In any case, even without the first lady wearing fur, retailers still have friends in the Trump family. First sons Donald Jr. and Eric have been shown to be avid hunters, and there's always daughter Ivanka's neighbor, Dianne Bruce, who watched an anti-Trump protest last month while wearing a fur coat and enjoying a glass of wine.