Melania Trump at G20 'Trapped' by Protests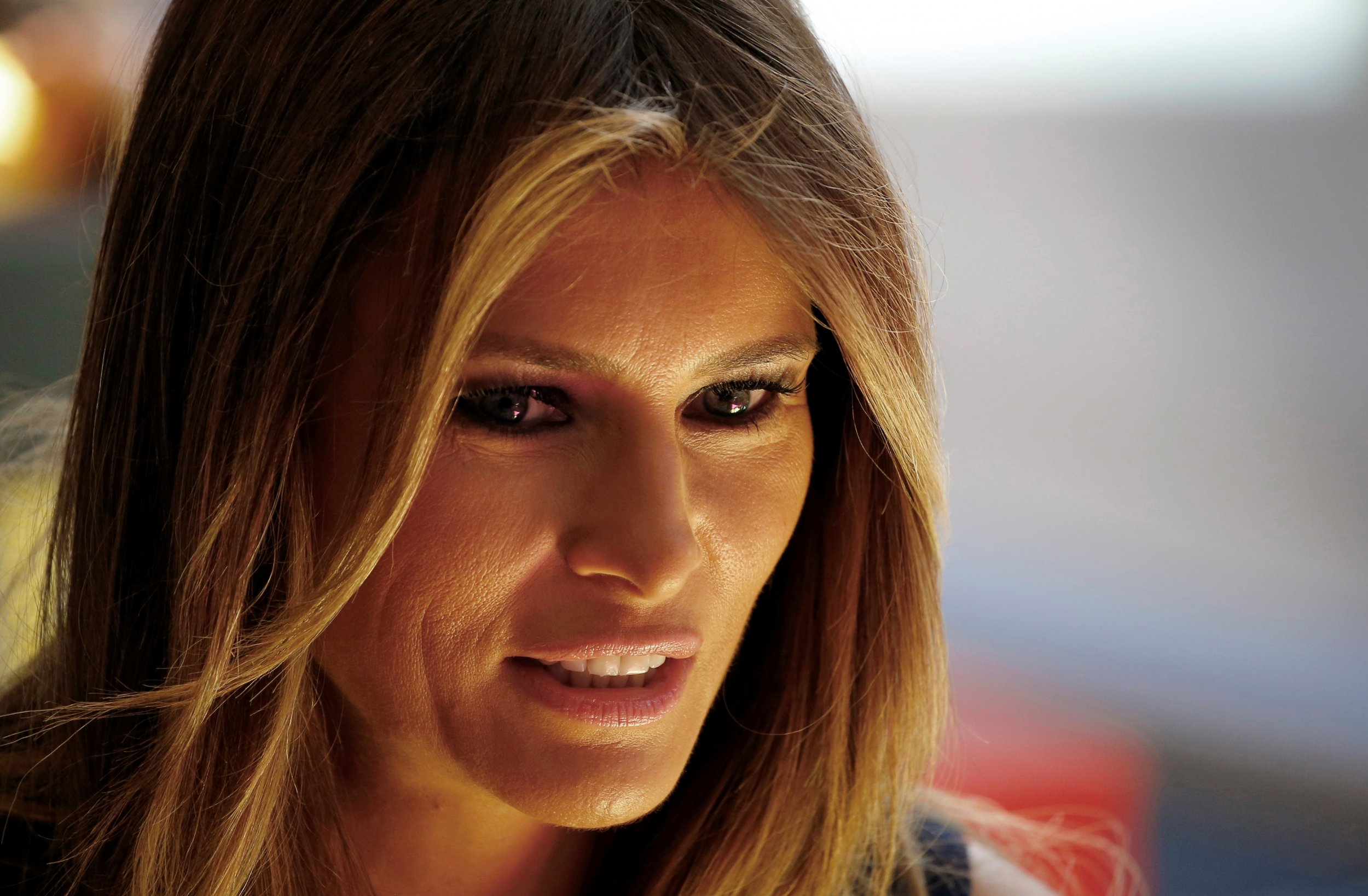 Melania Trump was prevented from leaving her residence at the G20 in Hamburg Friday morning due to the vast protests raging throughout the German city, according to local media.
"We have no security clearance from the police to leave the guest house," a spokesperson for the first lady told the German Press Agency Friday morning.
The first lady was due to join other G20 spouses on a tour of the city hosted by German Chancellor Angela Merkel's husband Joachim Sauer, including a visit to a center for the study of climate change.
A German Press Agency editor posted a video showing other spouses leaving a harbor boat tour.
The first lady later tweeted:
The setback came as the armored car carrying President Trump—known as "the beast"—had to take a detour when entering the city, according to the German newspaper Die Welt .
Hamburg police said in a statement Friday morning that protests and riots Thursday night had left 111 police officers injured and 44 people detained in custody.
The protestors have been pushing closer to the city center—where demonstrations are banned for the duration of the summit—and the conference venue, in an attempt to disrupt leaders' arrivals, CNN reported.
Clashes between protestors and police have already seen water cannon deployed to disperse participants in a sit-in.
Some 19,000 police officers are deployed to manage security at the summit, but German media reported Friday that they were calling for reinforcements due to a range of different incidents happening at the same time.