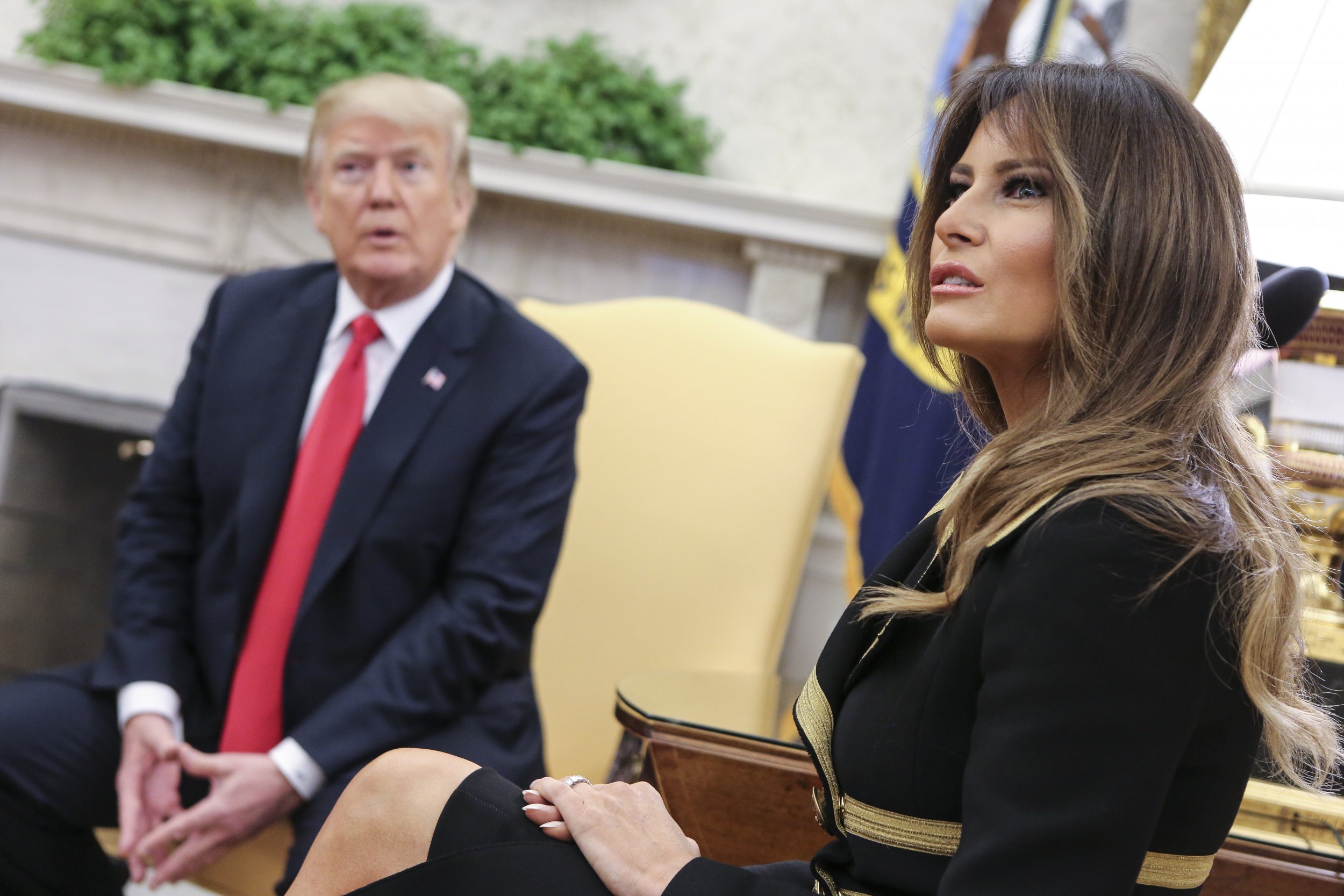 Updated | A petition to get first lady Melania Trump to "Stand With Immigrant Families—Like Yours!!!" has received more than 44,250 signatures on Change.org.
Related: How did Melania Trump secure "genius visa" for "extraordinary ability" while dating the future president?
The petition, started by the immigration nonprofit Define American, strikes at the heart of a recent debate over an immigration program Trump likely used to put her Slovenian parents on the path to U.S. citizenship—and that her husband has proposed ending.
President Donald Trump has explicitly favored bills that put great restrictions on so-called "chain migration," which helps immigrants come to the U.S. based on family ties. An immigration attorney who represents the first lady last month confirmed that her parents Viktor and Amalija Knavs have become legal permanent residents, but would not comment on whether it was through chain migration, a scenario experts view as the most likely.
"If it is good enough for the Trump family, it is good enough for the rest of the nation," the petition states in reference to chain migration.
"We want her to stand beside her mother and father," the petition says, referring to the first lady, "and tell their true immigration story, defending a system of legal immigration that works for American families—and has clearly worked for them."
The petition's goal is to reach 50,000 signatures.
A White House spokeswoman for the first lady did not respond to requests for comment from Newsweek on Wednesday. Michael Wildes, who represents her and her family, told Newsweek, "I cannot comment other than to confirm that Mrs. Trump obtained her Green Card and citizenship through lawful means and was more than amply qualified."
It is not the first time that Define American, founded by journalist and activist Jose Antonio Vargas, who as a child unknowingly entered the U.S. with false documents, has targeted Melania Trump. In November 2016, it launched a petition to ask the first lady to share her immigration story, garnering a similar number of signatures as its latest effort.
Yet Melania Trump has not shared her immigration story. While on the campaign trail, her husband said during an August 2016 rally in North Carolina that she came into the U.S. legally and that she would soon hold a press conference to address the matter. The briefing, though, never transpired.
This story has been updated with a comment from immigration attorney Michael Wildes.