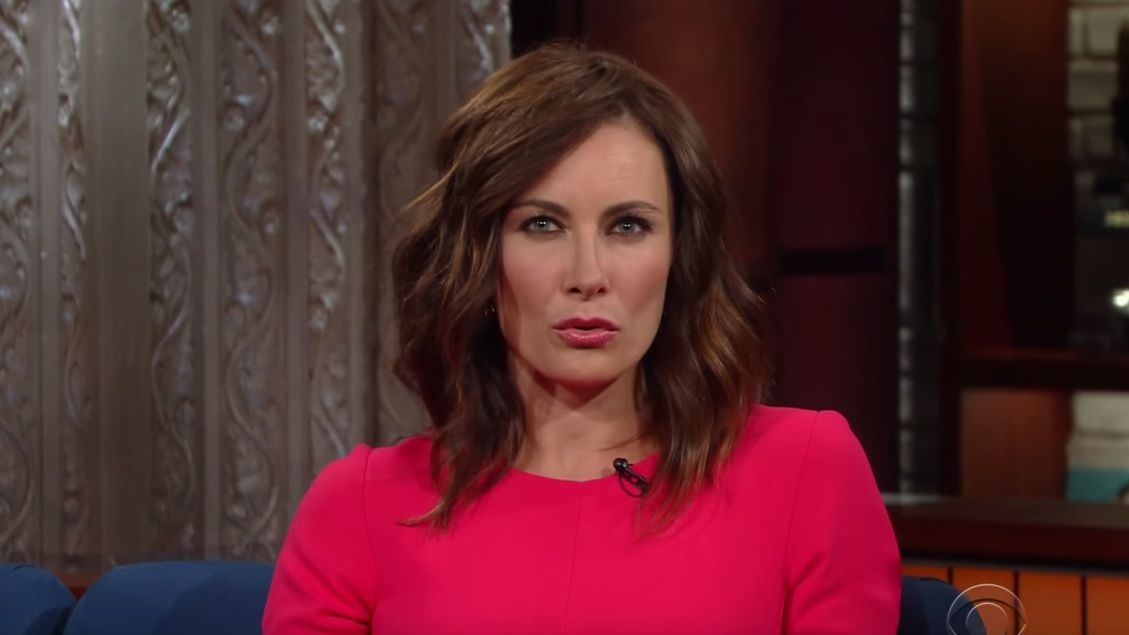 What is it like being Melania Trump? Well, one of the First Lady's most famous impersonators, actor and comedian Laura Benanti, says all of America can sympathize with her.
"I feel like we're basically all Melania Trump. I feel like we're all reluctantly married to Donald Trump," Benanti said on Monday's episode of The Late Show with Stephen Colbert, where she has been spoofing Melania for a year now.
"We're making the best of it. I feel like America is Melania," Benanti added to cheers from the studio audience. "I feel like we speak many languages, we're curvy...we have a lot in common with Melania."
Benanti, 38, said she feels "empathy" for Melania but "at the same time, I'm like, you chose that, so…"
The Supergirl star first debuted her impression of Melania in July 2016 in a segment mimicking the First Lady's speech at the Republican National Convention. Melania was accused of plagiarizing a speech by Michelle Obama at the event.
To inhabit Melania, Benanti described "obsessively watching her speech" while on a long train journey.
"I was sitting next to this gentleman who looked very disturbed because I kept zooming in on her mouth and [copying her pout]," Benanti told Colbert. "I kept saying out loud [as Melania], 'My husband, my hus--' and the man was like, 'This woman is insane.'"
Though Benanti's regular appearances on The Late Show poke fun at Melania and President Trump, she told USA Today Monday that she does not wish for the segments to be cruel.
"I don't ever want it to feel like I'm being mean-spirited toward her or that I'm aggressively insinuating that she's not intelligent. She's a model, so I play up the vampiness. I have no beef with her at all. Her husband is a different story," Benanti said.