Melania, Ivanka Trump 'Feel Very Strongly About It,' President Says as He Ends Immigrant Child Separation
First lady Melania Trump and first daughter Ivanka Trump felt "very strongly" about ending the separation of immigrant families who tried to cross the border into the United States, President Donald Trump said Wednesday as he signed an executive order ending a practice that has provoked widespread outrage.
"Ivanka feels very strongly, my wife feels very strongly about it, I feel very strongly about it," Trump said. "I think anybody with a heart would feel very strongly about it," he said.
Trump added that while families will be able to remain together, the broader "zero-tolerance" prosecution of those entering the country without documentation will continue. "We're going to keep families together, but we still have to maintain toughness, or our country will be overrun by people, by crime, by all of the things that we don't stand for and that we don't want," he said.
Ivanka thanked her father on Twitter after he signed the executive order for "taking critical action ending family separation." She added: "Congress must now act + find a lasting solution that is consistent without shared values; the same values that so many come here seeking as they endeavor to create a better life for their families."
Melania, in particular, had pushed Trump to end the policy, according to NPR. "She's been talking to him about it from the very beginning," a White House official told the outlet.
"Mrs. Trump hates to see children separated from their families and hopes both sides of the aisle can finally come together to achieve successful immigration reform," Stephanie Grisham, Melania's communication director told CNN Monday. "She believes we need to be a country that follows all the laws, but also a country that governs with heart."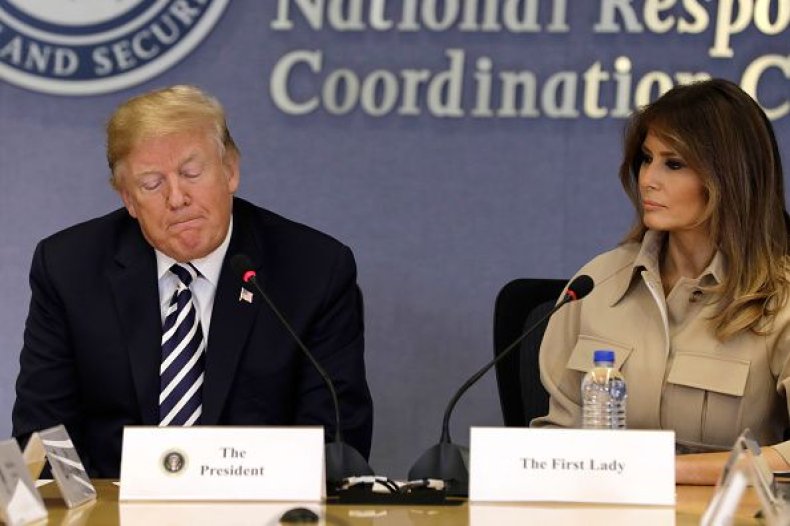 The Trump administration introduced the strengthened immigration policy in May, which led to families who crossed the border illegally to be separated. "If you are smuggling a child, then we will prosecute you, and that child will be separated from you as required by law," Attorney General Jeff Sessions said. "If you don't like that, then don't smuggle children over the border."
Amid intense backlash from both parties, Trump spent the days leading up to the executive order blaming Democrats for the practice and claiming he couldn't do anything to change it.
"It's the Democrats fault, they won't give us the votes needed to pass good immigration legislation. They want open borders, which breeds horrible crime. Republicans want security. But I am working on something- it never ends!" he tweeted Wednesday.
Trump tweeted Tuesday, without evidence, "Democrats are the problem. They don't care about crime and want illegal immigrants, no matter how bad they may be, to pour into and infest our Country, like MS-13. They can't win on their terrible policies, so they view them as potential voters!"
Melania Trump was criticized earlier this week by former Pentagon Spokesman George Little, who said President Trump's separation of families was at odds with her "Be Best" campaign to promote the well-being of children, with a specific focus on drug use and cyberbullying.
"I think it's safe to say that if there was a shred of substance or meaning left to the 'Be Best' campaign, it disappeared instantly with the forced separation of parents from their children," he said.