First Lady Melania Controls Whom President Trump Talks to Despite John Kelly's White House Rules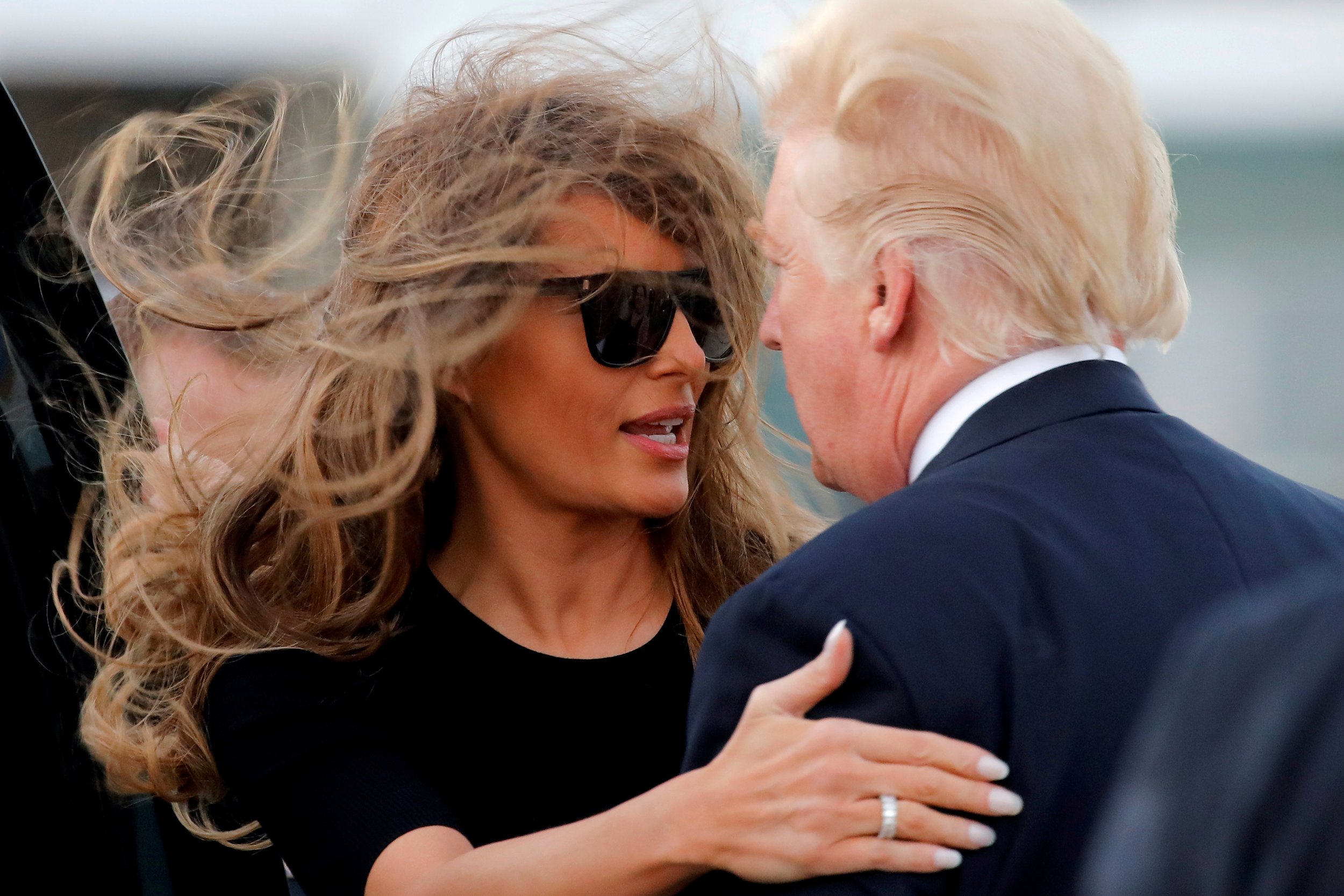 First lady Melania Trump reportedly has become an important political adviser to her husband and now serves as a means for President Donald Trump's friends to go around the restrictions put in place by chief of staff John Kelly.
Melania Trump, who was once chastised for a lack of activity or even importance within the administration, took on a much bigger role as a sort of gatekeeper for who can reach the president, after she and son Barron moved to the White House from New York in June, according to a Tuesday report in The Wall Street Journal.
The report focused on how Kelly, a former general who took over Reince Priebus's role in July, tried to institute more discipline in the Trump White House and how the president had found "loopholes," including summoning aides to his private residence and giving them assignments behind Kelly's back.
The first lady, evidently, is one of the so-called loopholes exploited by Trump's associates and friends, according to the Journal, which cited two unnamed sources. "If I don't want to wait 24 hours for a call from the president, getting to Melania is much easier," one source told The Journal. It's unclear exactly whom Melania vets and allows to reach the president.
Newsweek subscription offers >
A spokesperson for the first lady, however, dispelled the Journal's report as "fake news." "These are more anonymous sources peddling things that just aren't true. The first lady is focused on her own work in the East Wing," the unnamed spokesperson told the Journal.
Melania Trump's role, and what kind of first lady she would be, has long been the center of speculation. Given her lack of political experience (much like her husband), she was not expected to tackle major issues like her predecessor, Michelle Obama. She has been celebrated for her sartorial choices and hosting talents, including her recent unveiling of Christmas decorations at the White House. This week, Melania Trump and Karen Pence, wife of Vice President Mike Pence, are expected to head to South Texas as a follow-up to disaster relief efforts following Hurricane Harvey's devastation this year.
Nevertheless, the first lady's access to the president appears to be a way to circumvent the wall Kelly has built around the Oval Office. The restrictions he has put in place led to a major shake-up at the White House and fueled reports about a poor relationship between the president and his chief of staff. In September, one report indicated Kelly did not personally care for Trump.
Kelly's ascendance, after previously serving as Homeland Security secretary, reportedly led to Trump's longtime bodyguard and former aide Keith Schiller to leave Washington for higher-paying work. Schiller was evidently put off by his lack of access to the president, which had previously been unrestricted before Kelly took over.
First Lady Melania Controls Whom President Trump Talks to Despite John Kelly's White House Rules | U.S.