Melania Trump Kidney Surgery: Other First Ladies Who Have Undergone Procedures While in White House
First lady Melania Trump underwent a surgical procedure Monday, making her one of several women to be operated on while their husband is president.
According to the White House, Trump successfully underwent an "embolization procedure to treat a benign kidney condition" at Walter Reed National Military Medical Center in Bethesda, Maryland. She is likely to stay at the hospital for the week to recover.
Before her, Laura Bush underwent neck surgery in 2007. The 2.5-hour procedure was to alleviate pain from pinched nerves and took place at George Washington University Hospital in Washington, D.C., according to the Associated Press.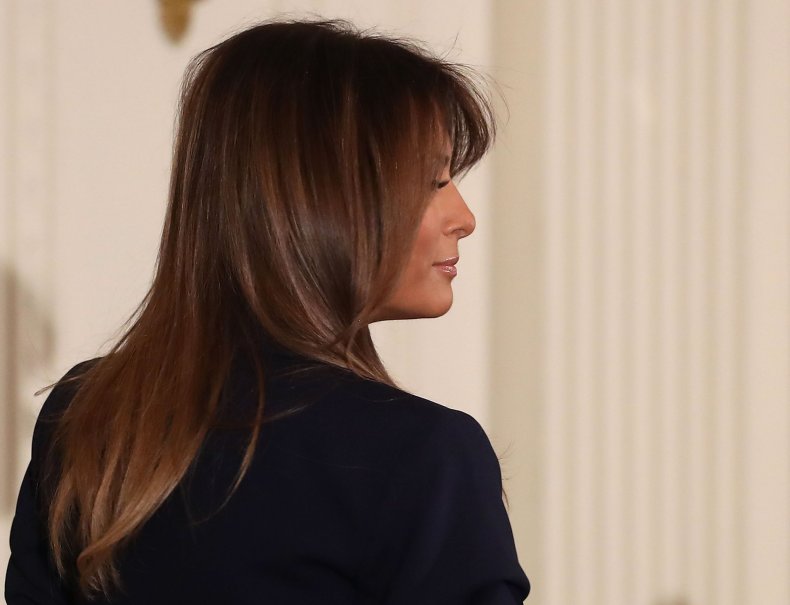 Anita McBride, Bush's chief of staff, said that the neck procedure was handled similarly to Trump's.
"We did essentially the same thing [as Mrs. Trump]. Mrs. Bush went in quietly. She had the surgery and then the press secretary put out a brief statement that she had the surgery, it was successful and she was recovering well and that was it," McBride told People. "The American people have an interest in the first family and first lady, undoubtedly … But beyond that, she is not the elected official and should be granted her privacy in any medical issue."
Bush also had skin cancer removed from her shin in 2006, according to ABC News.
Nancy Reagan underwent breast cancer surgery in 1987 at Walter Reed in D.C. The 50-minute long mastectomy removed her left breast which contained the tumor, according to The New York Times.
Rosalyn Carter underwent a procedure to remove a nonmalignant lump from her breast in 1977. She also underwent a gynecological procedure called a dilation and curettage, which is sometimes done to "seek and possibly correct the cause of excess bleeding," the same year. Her press secretary at the time called the minor surgery "routine," according to The Washington Post.
Betty Ford underwent a mastectomy for breast cancer in 1974. Her openness about the surgery, then a rarely discussed subject, led many American women to get screened for cancer.