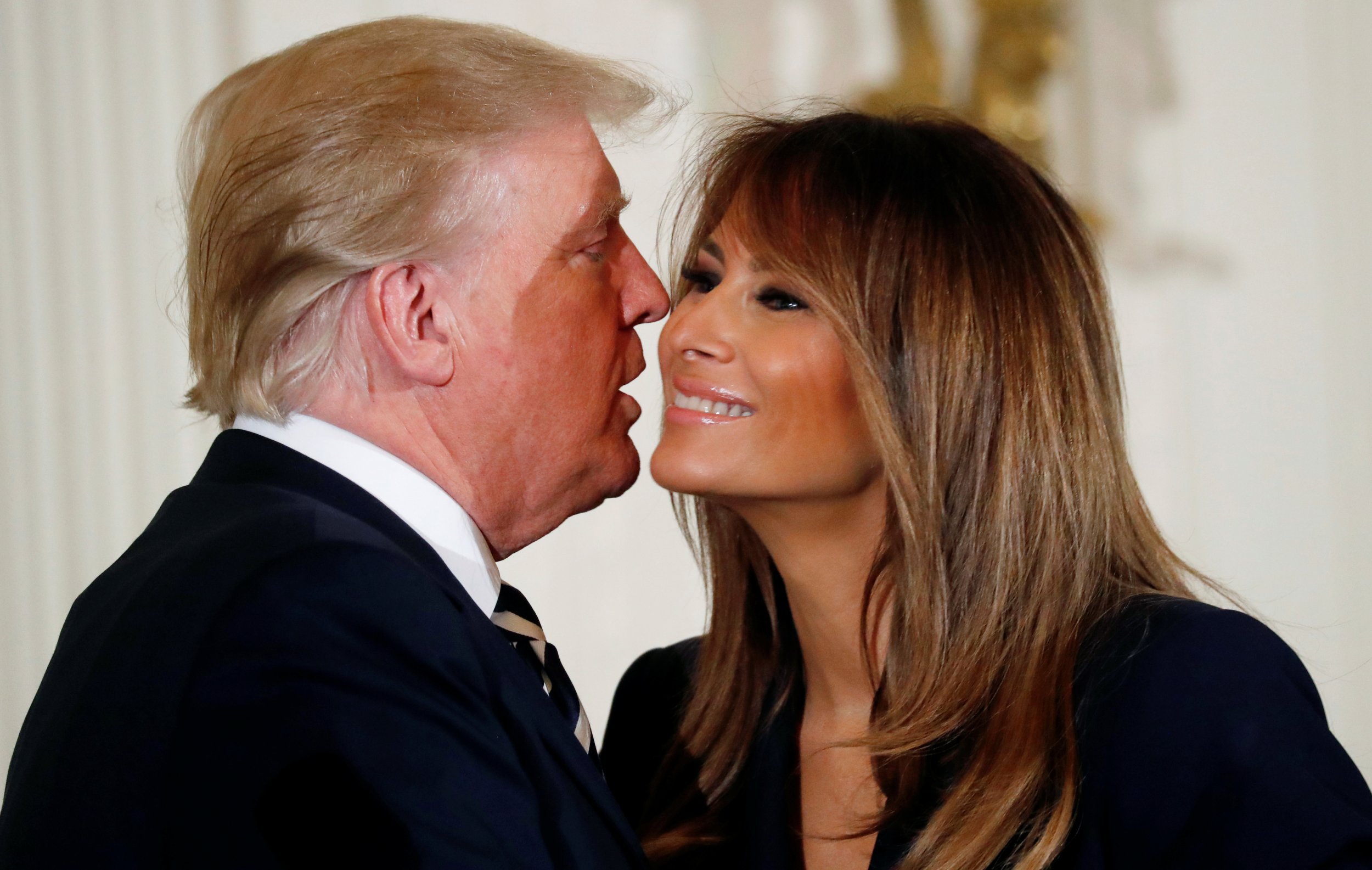 Melania Trump will not attend two high-profile foreign trips with her husband President Donald Trump, a spokesman for the first lady confirmed Sunday.
President Trump is set to attend the G7 summit in Canada on Friday, and a highly anticipated summit with North Korean leader Kim Jong Un in Singapore on June 12. But he will be flying solo on both occasions.
The first lady's absence from two key events follows weeks of speculation as to her whereabouts—she has not been seen in public for 25 days, her last appearance being alongside her husband when he welcomed home three American hostages returning from North Korea on May 10.
Following this appearance, Melania underwent treatment at the Walter Reed National Military Medical Center. "The procedure was successful and there were no complications," a statement from the White House said.
The first lady "looks forward to a full recovery so she can continue her work on behalf of children everywhere," the statement added.
However, she has still not been seen in public.
And a tweet from the first lady did little to quiet speculation that there is something more to her disappearance from the public eye.
"I see the media is working overtime speculating where I am & what I'm doing. Rest assured, I'm here at the @WhiteHouse w my family, feeling great, & working hard on behalf of children & the American people!" the first lady tweeted from her official account last Wednesday, prompting several people to question whether the tweet was actually from her.
And on Sunday, her spokesperson confirmed she would not be attending two foreign trips with her husband, ABC News reported, despite attending the summit last year.
However, she is expected to take part in a White House reception Monday for gold star families, which she will host alongside her husband, The New York Post reported.