Melania Trump Likes To Read, Unlike The President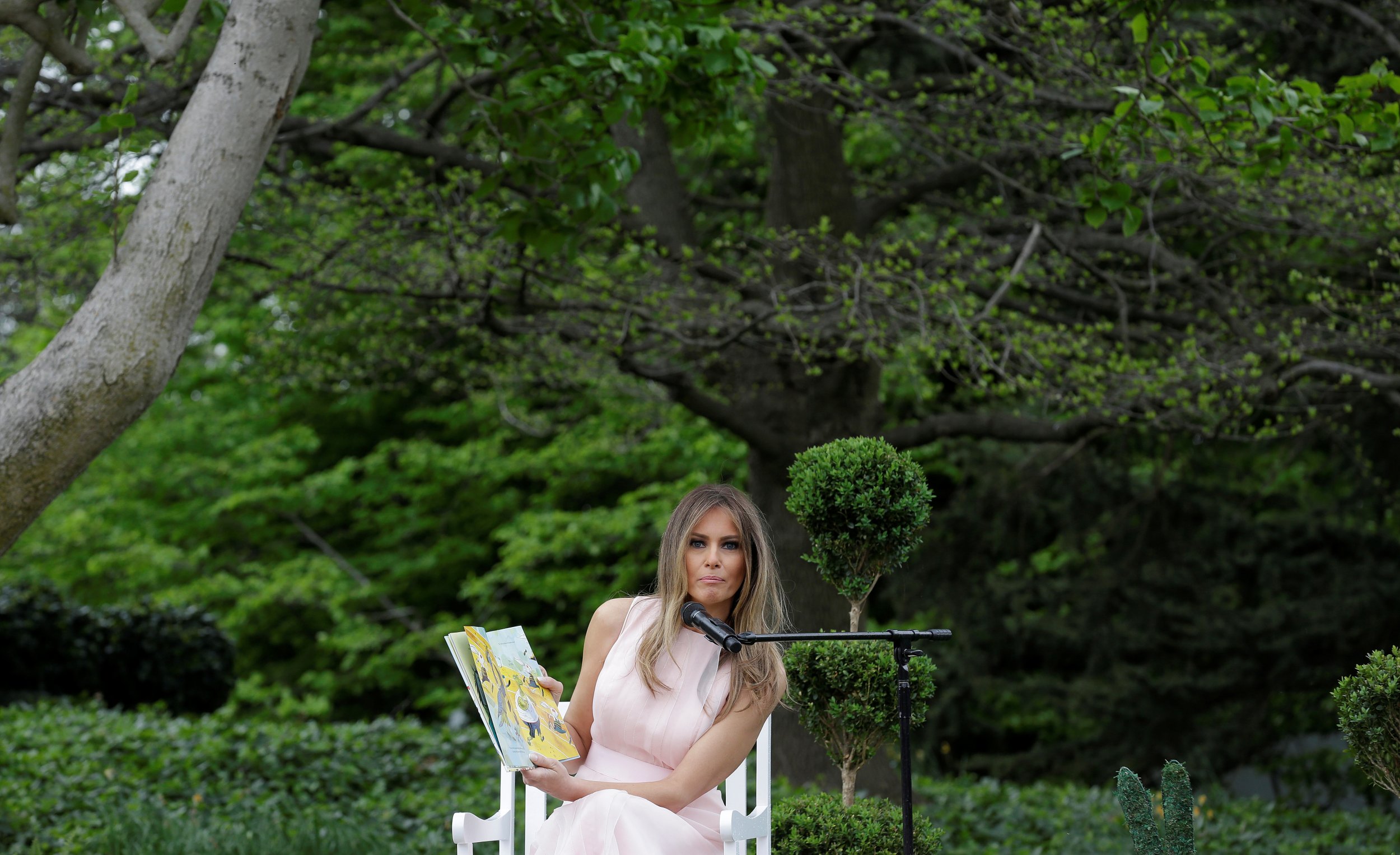 Years before becoming first lady, Melania Trump liked to read in her separate room at Trump Tower, Donald Trump reportedly told a former Playboy Playmate he allegedly had an affair with shortly after his wife gave birth.
Related: Melania Trump started following Barack Obama on Twitter before Stormy Daniels controversy
In an eight-page handwritten document obtained by The New Yorker, ex-Playmate Karen McDougal wrote that, in early 2007, Donald Trump "did take me to his house—showed me around. Pointed at his wife's bedroom.
"Said she liked her space—to read or be alone," wrote McDougal, who met Trump in June 2006 at a pool party hosted by Hugh Hefner, Playboy magazine's founder and editor.
It isn't the first account that the Trumps slept separately. Last March, US Weekly ran a report claiming that Melania "refuses to share a bed with Donald, even on rare occasions," and "They never spend the night together—ever." In his book Fire and Fury: Inside the Trump White House, published earlier this year, Michael Wolff wrote that Donald Trump "retreated to his own bedroom—the first time since the Kennedy White House that a presidential couple had maintained separate rooms."
But McDougal's account also brings up the less widely known tidbit that Melania supposedly enjoys reading—an activity that her husband apparently does not like.
On National Read a Book Day, the first lady tweeted an encouragement for everyone to read a book and "Let every page educate you & take you on an exciting journey!"
Meanwhile, Donald Trump declines to read the "President's Daily Brief," which contains the most pressing information that U.S. intelligence agencies collect daily from around the world, and relies on an oral update instead, The Washington Post reported earlier this month. Wolff wrote that the president "didn't read" and "he didn't really even skim."
McDougal ended her alleged affair with Trump after nine months, in April 2007. "She couldn't look at herself in the mirror anymore" and had feelings of guilt, said her friend John Crawford, who gave her document to The New Yorker.