Melania Trump Was 'Proud' of Lindsey Graham's Attack on Christine Blasey Ford Allegations, Senator Says President Told Him
Senator Lindsey Graham said that in a conversation with Donald Trump Thursday night, the president told him that first lady Melania Trump was "proud" of his fiery attack on the sexual allegations brought against Brett Kavanaugh by Christine Blasey Ford.
After a hearing in which Republicans had allowed female prosecutor Rachel Mitchell to question both Ford and Kavanaugh, Graham took the microphone and angrily denounced Democrats and the whole process that threatened to derail Kavanaugh's confirmation to the Supreme Court.
"This is not a job interview. This is hell," a furious Graham said. "What you want to do is destroy this guy's life, hold this seat open and hope you win in 2020."
Speaking on Fox & Friends Friday morning, Graham said he had received effusive praise for his performance during a phone call with the president. He added that the message was passed to him that the first lady was also very happy.
"He was very complimentary, and he said Melania said that please tell me that she was very proud of the fact that I pushed back and stood up for this good man," Graham said. "And that meant a lot to me that the first lady felt that way."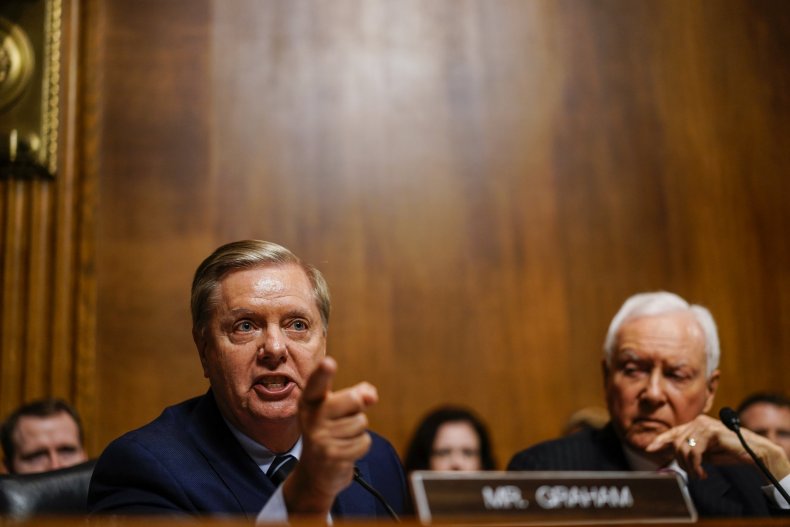 The first lady has made no public comment about the allegations against Kavanaugh, which now total three women accusing him of sexual misconduct. Her spokeswoman did not respond to a request for comment Friday.
During her emotional testimony Thursday, Ford said that at a high school party in 1982 she was pushed onto a bed before a drunk Kavanaugh groped her, tried to remove her clothes and held his hand over her mouth to prevent her from screaming. Ford said she feared Kavanaugh was going to rape her and even feared for her life.
After Ford, Kavanaugh delivered an angry denouncement of the allegations and claimed the process was orchestrated by Democrats as revenge for losing the 2016 election. He denied all the allegations against him.
Graham expressed similar anger.
"If you really wanted to know the truth, you sure as hell wouldn't have done what you did to this guy," Graham shouted at Democrats. "Boy, you guys want power. God, I hope you never get it. I hope the American people can see through this sham. That you knew about it and you held it."