Melania Trump on #MeToo: 'You Need to Have Really Hard Evidence' to Accuse Men of Sexual Misconduct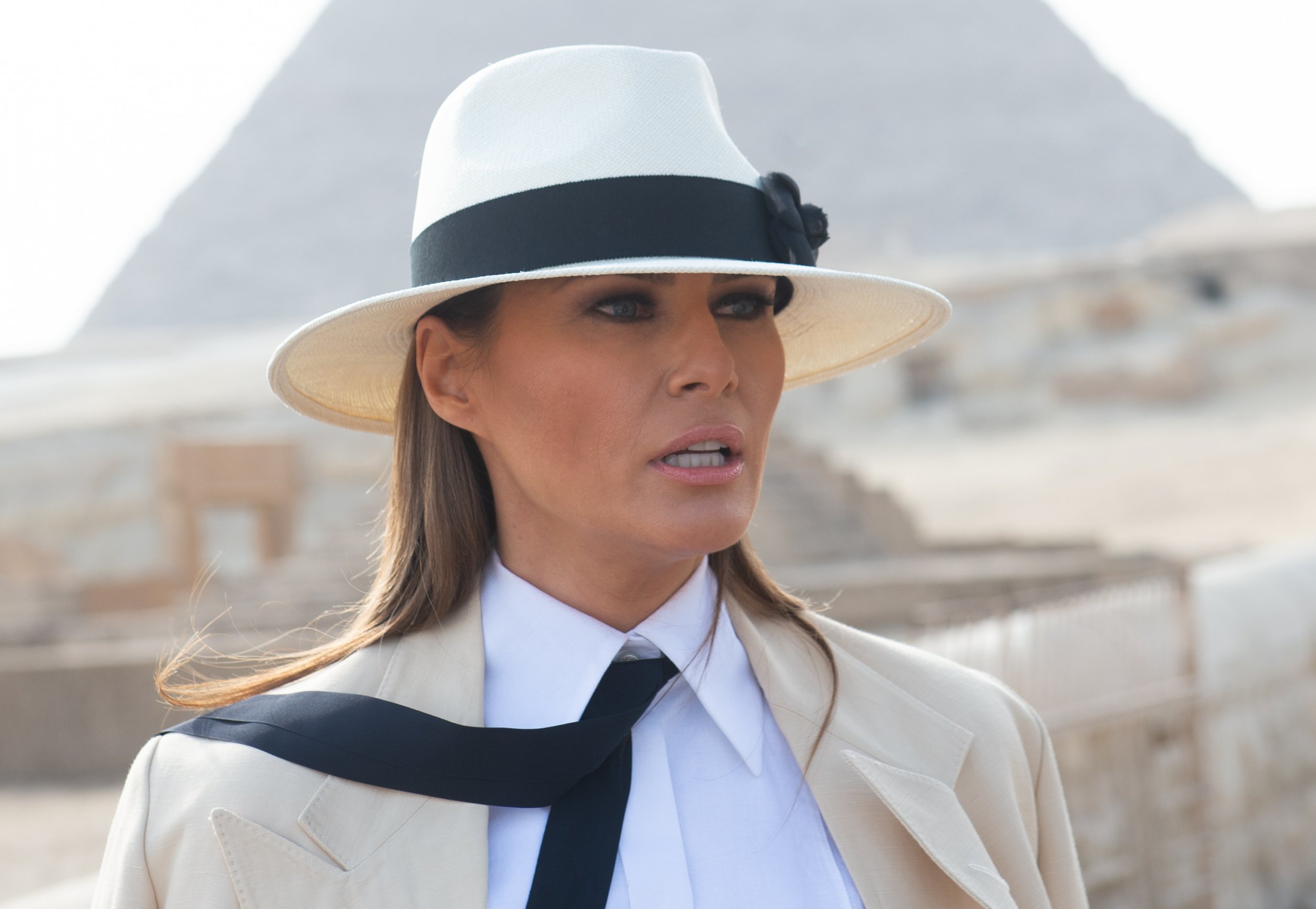 In her first television interview, first lady Melania Trump gave her thoughts on the #MeToo movement, echoing the comments of her husband and suggesting that a high enough bar has not always been applied to judging accusations of sexual misconduct.
"You need to have really hard evidence, that if you accuse of something, show the evidence," she said in an interview with ABC's Good Morning America that will air Friday and was teased on the show Wednesday.
"I do stand with women, but we need to show the evidence," she added in an interview that was recorded during her recent trip to Africa. "You cannot just say to somebody, 'I was sexually assaulted,' or 'You did that to me,' cause sometimes the media goes too far, and the way they portray some stories, it's not correct. It's not right."
The comments bore a large resemblance to those uttered by President Donald Trump as his Supreme Court nominee Brett Kavanaugh was accused of sexual misconduct by three women. As Kavanaugh's confirmation hung in the balance last week, Trump said that he worried for the men being accused.
"It is a very scary time for young men in America, where you can be guilty of something you may not be guilty of," Trump told reporters. "This is a very, very—this is a very difficult time. What's happening here has much more to do than even the appointment of a Supreme Court justice."
The president has himself faced accusations of sexual misconduct from more than a dozen women. "I've had many false accusations," Trump claimed while defending Kavanaugh.
As a vote on Kavanaugh's confirmation drew near, Donald Trump also took to publicly mocking the then-nominee's first accuser, Christine Blasey Ford.
"'I had one beer!'" Trump said at a rally, imitating Ford's testimony before the Senate Judiciary Committee. "How did you get home? 'I don't remember.' How did you get there? 'I don't remember.' Where is the place? 'I don't remember.' How many years ago was it? 'I don't know. I don't know. I don't know!'"
According to various accounts, Melania Trump was angry when an infamous Access Hollywood tape emerged shortly before the 2016 election in which her husband could be heard bragging about committing sexual assault. In public, though, she said: "I accept his apology. And we are moving on."
Speaking broadly about the #MeToo movement, which emerged a year ago with numerous accusations against Hollywood producer Harvey Weinstein, the first lady told Good Morning America: "I support the women and they need to be heard. We need to support them, and also men, not just women."