Melania Trump's Spokeswoman Complains to Fox News About 'Negative Media Coverage': I'm Sure I'll Be 'Attacked' For 'Whining'
Melania Trump's spokeswoman Stephanie Grisham defended the first lady against "consistent, negative media coverage" during an appearance on Monday's Fox & Friends.
After CNN journalist Kate Brower penned an op-ed critical of Trump on Saturday, Grisham fought back against "yet another unnecessary attack on the first lady" with her own rebuttal op-ed, which CNN published Sunday.
On Monday, Grisham appeared on Fox News' morning show and once again pushed back against the media's coverage of the first lady, saying they are "missing an opportunity to cover the great work she's doing" by choosing to focus on negative news.
"She just got her facts wrong so I thought it was very, very important to set those facts straight," Grisham began, referring to Brower's article. "Another thing that really bothered me was, just hours before that op-ed was posted, she was at a hospital in D.C. visiting children and reading them Christmas stories. A day before that she had gone to two military bases… The timing of the op-ed was particularly offensive."
But when asked by hosts to list some facts that Brower got wrong in the piece, Grisham cited general statements that she disagreed with rather than inaccurate facts.
"That she doesn't know what it's like to be first lady or understand the role," she said. "Mrs. Trump has successfully pulled off a state dinner here at the White House, she has successfully planned and executed every holiday event."
Brower went on to complain about how the media tends to stray from coverage on the "substance" of Trump's work. "These days, the consistent, negative media coverage that Mrs. Trump gets is just not fair," she stated. "And I know I'm going to be attacked for saying it's not fair, that I'm whining, but we're defending ourselves. I can't tell you guys how many inquiries I get that have nothing to do with the substance of her work.
"I think the media is really missing an opportunity to cover the great work she's doing," she added.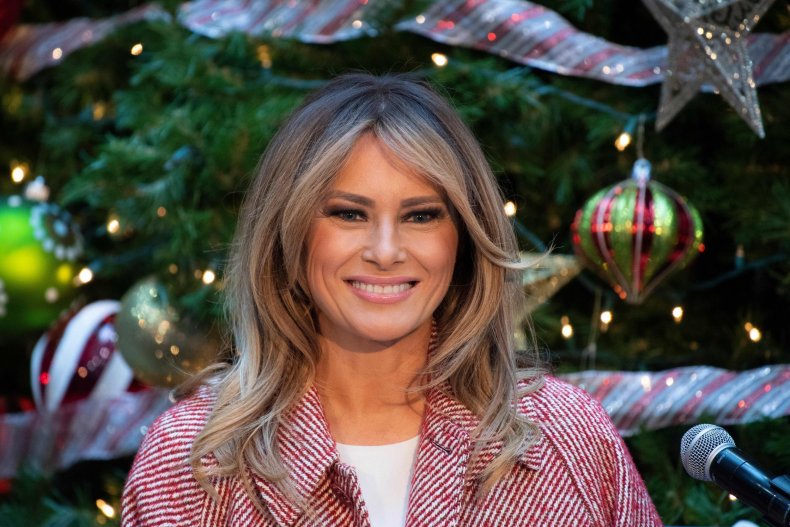 During an interview with Fox News' Sean Hannity last week, Trump declared that the hardest thing about being first lady is being exploited by "opportunists."
"I would say the opportunists who are using my name or my family name to advance themselves, from comedians to journalists to performers, book writers," Trump said.
Hannity asked: "Does it hurt?"
"It doesn't hurt. The problem is they're writing the history and it's not correct," Trump responded. "They like to focus on the gossip and I would like to... focus on the substance, and what we do, not just about nonsense."