Melania Trump Is More Popular Than Kate Middleton and Beyoncé, Latest Admiration Poll Says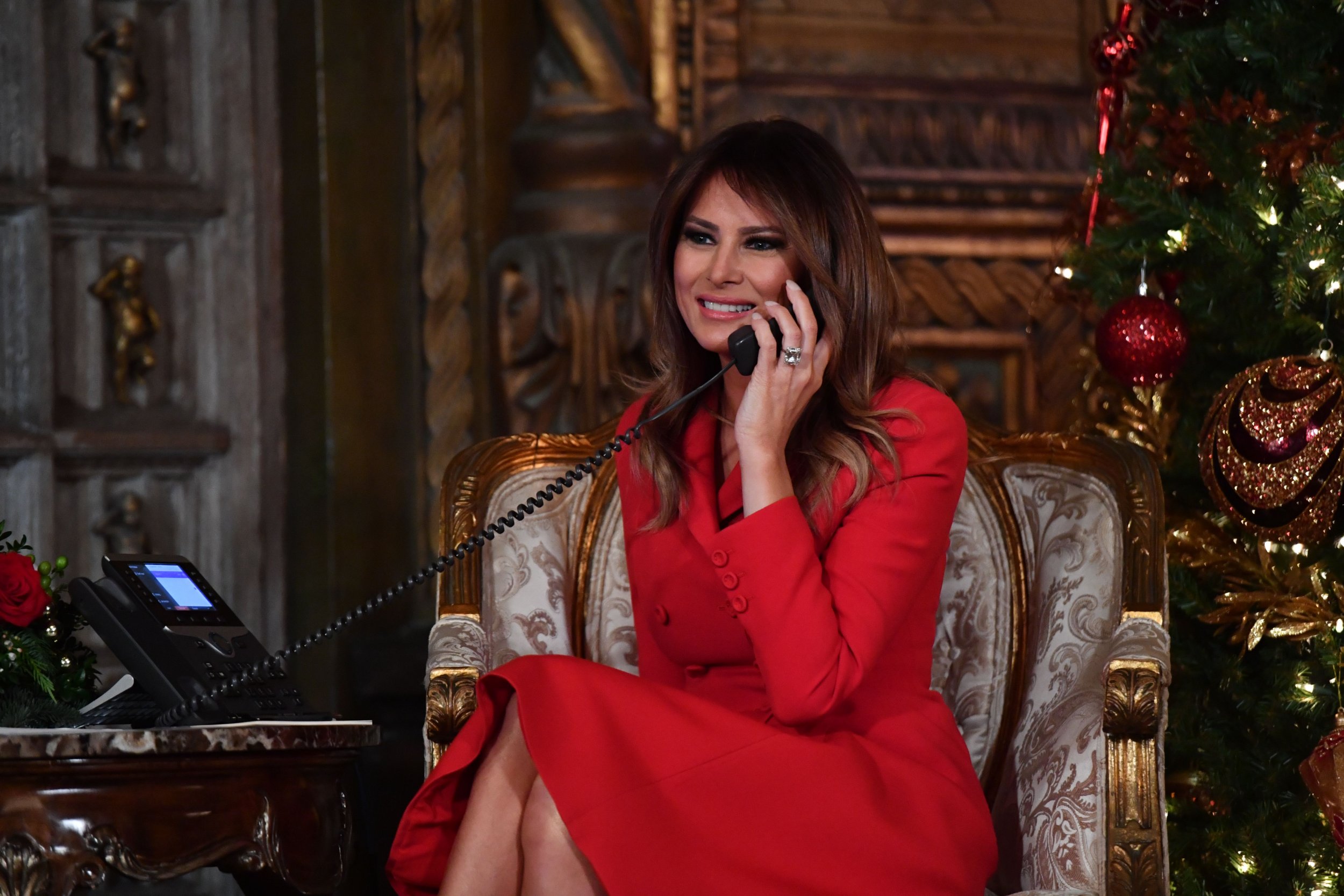 More folks admire first lady Melania Trump than singer Beyoncé or Duchess of Cambridge Kate Middleton, according to the latest poll from Gallup released Wednesday.
Americans were asked by the polling firm, "What woman that you have heard or read about, living today in any part of the world, do you admire most? And who is your second choice?" It was apparently a tight race, but Trump ultimately proved more popular among the survey's 1,049 respondents.
Former Democratic presidential nominee Hillary Clinton was the most admired woman among the Americans polled by Gallup, receiving 9 percent of votes. Former first lady Michelle Obama was second at 7 percent, while media mogul Oprah Winfrey was third at 4 percent. Trump, Beyoncé and Middleton all earned 1 percent of votes, but it appears the current first lady edged out the singer and British royal.
The more detailed data from Gallup showed Trump was tied for seventh with former Secretary of State Condoleezza Rice. Beyoncé and Middleton were listed as tied for tenth. This suggests Trump got just a few more votes among the 1,049 respondents.
Of course, this all falls well within the survey's margin of error, which was plus or minus 4 percentage points.
Gallup did not immediately respond to a request from Newsweek for further data on how many votes each woman received in the poll conducted December 4 through December 11.
The firm asked the same question for men. Former President Barack Obama edged out current President Donald Trump, 17 percent to 14 percent. Pope Francis was third with 2 percent.
"Trump's unpopularity is holding him back from winning the most admired distinction," wrote Gallup. "The incumbent president is the usual winner, since he is arguably the most prominent figure in the country—but when the president is unpopular, other well-known and well-liked men have been able to finish first."
Trump has the worst approval rating at this point in his presidency—day 342—of any president in the history of modern polling. Still, his wife, Melania, remains relatively popular. She was viewed favorably by 54 percent of Americans, according to a separate Gallup poll this month. That represented a 17 percentage point rise since January.