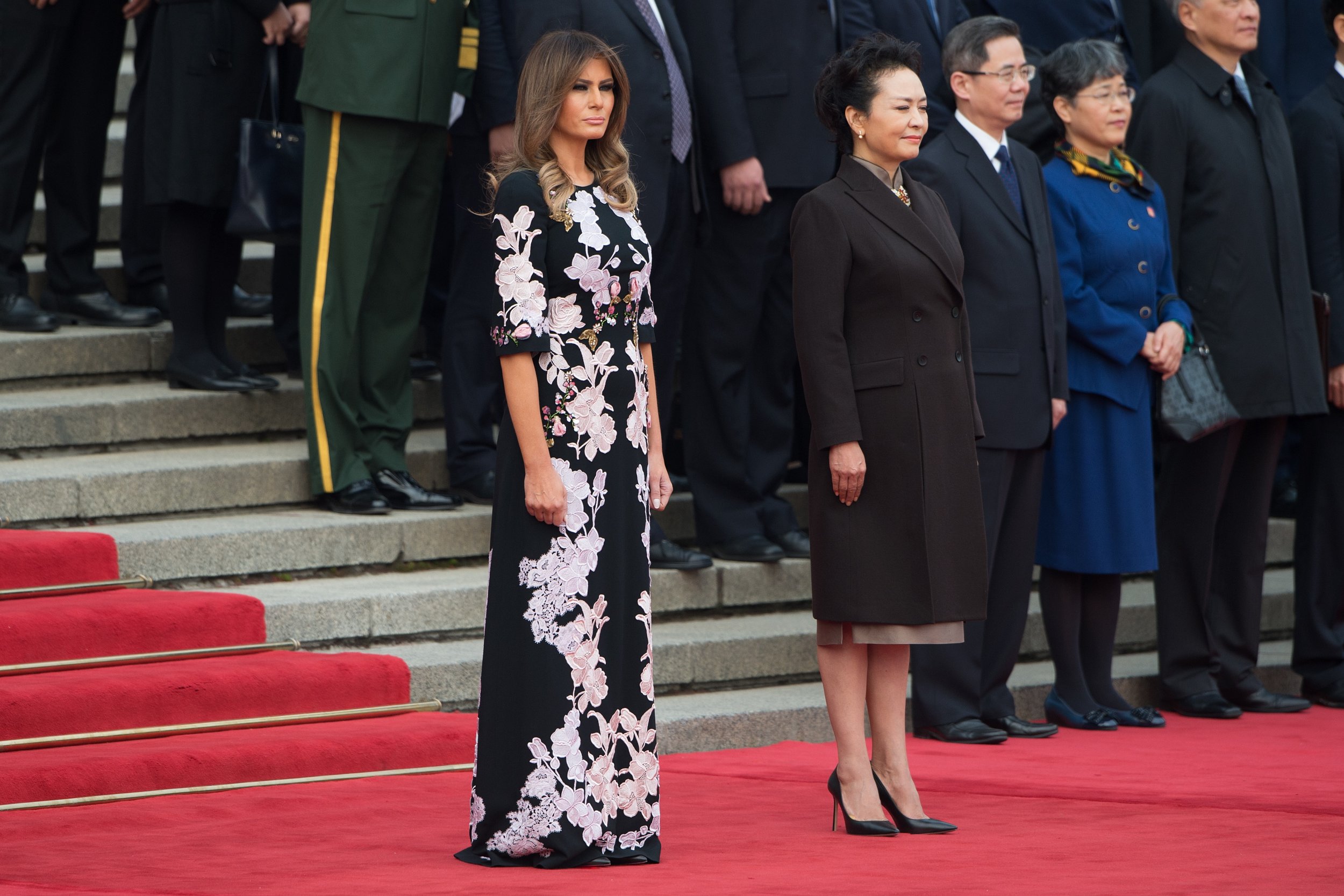 Wouldn't you know, Melania Trump never wanted to be first lady.
The latest evidence comes from Vanity Fair, which published on Sunday a lengthy investigation into the isolated East Wing, where Melania Trump oversees a small staff with limited ambitions, the magazine reports.
"This isn't something she wanted and it isn't something he ever thought he'd win," a longtime friend of President Donald Trump and the first lady told Vanity Fair's Sarah Ellison. "She didn't want this come hell or high water. I don't think she thought it was going to happen."
Happen it did — and largely because of Melania herself, the magazine concludes. Donald Trump had flirted with running for office for so long that after famously not running in 2012, Melania told him that 2016 would basically be his last shot.
"She was very clearly the one who said, 'Either run or don't run,'" Trump's longtime adviser Roger Stone told the magazine. "She knew it was in his blood. He always wanted to run. She is the one who pushed him to run just by saying run or do not run. I don't think she was ever too crazy about it."
Vanity Fair is not the first outlet to observe Melania Trump's apparent uninterest in being FLOTUS. Trump's first wife, Ivana, mocked Donald's presidential aspirations to the New York Daily News back in 2015 (when such aspirations still seemed unrealizable), "What is he going to do with his third wife?" she told the newspaper's Confidential column. "She can't talk, she can't give a speech, she doesn't go to events, she doesn't want to be involved."
Today, whether Melania is happy in her role depends on who is doing the viewing. US Weekly was one of the first out of the gate with a "Melania is unhappy" story back in February. And the rumors of her sadness continue to this day, as Newsweek reported. (Full disclosure: I even wrote a novel — a work of fiction — earlier this year in which Melania is so unhappy that she joins Tinder.)
And many observers can't help but keep noticing that she's not exactly loving all the time she spends by the president's side, most famously during a trip to Israel when she famously slapped his hand away.
But longtime family friend Paolo Zampolli dismissed the notion that the first lady is down in the dumps that her husband actually won. "I don't think you can come up with a conspiracy theory that she is not that happy," he told Vanity Fair. "She is the First Lady of the United States. Come on!"