Did Melania Trump's Parents Become Permanent Residents Through the Same Program the President Wants to End?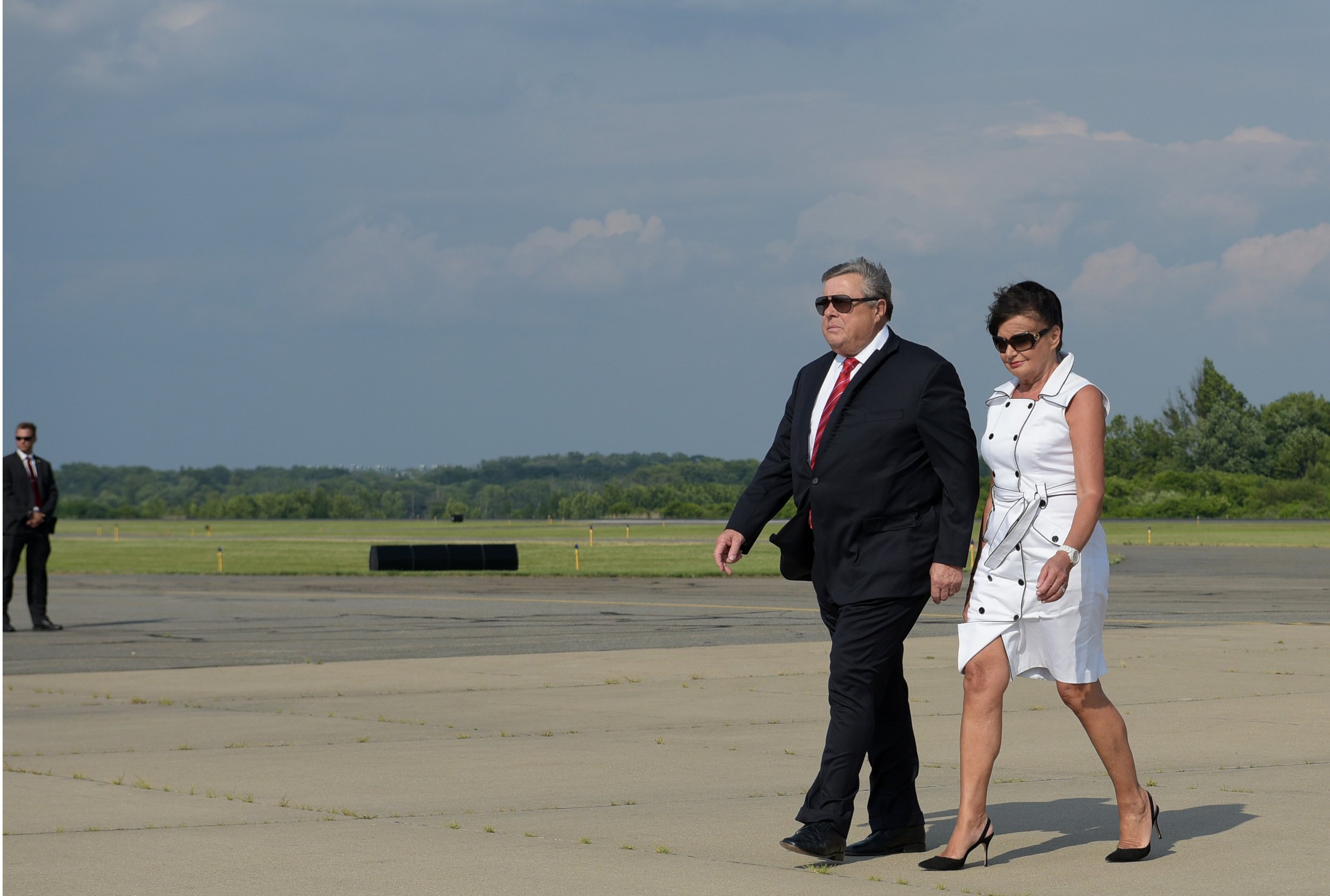 First lady Melania Trump's parents have reportedly become legal permanent residents of the United States, but their lawyer won't comment on whether it was through "chain migration," which President Donald Trump has vowed to end.
Related: Are Melania Trump's parents on immigration programs the president wants to cut?
"I can confirm that Mrs. Trump's parents are both lawfully admitted to the United States as permanent residents," immigration attorney Michael Wildes, who represents the first lady and her family, told The Washington Post on Wednesday. "The family, as they are not part of the administration, has asked that their privacy be respected, so I will not comment further on this matter."
The most common way in which immigrants to the U.S. obtain green cards is through family connections already in the country. And immigration experts told the Post that Slovenia natives Viktor and Amalija Knavs very likely relied on so-called chain migration, a family reunification process that allows U.S. citizens—Melania Trump, in this case—to sponsor their immediate family for legal residency.
"That would be the logical way to do it, the preferred way to do it and possibly the only way to do it under the facts that I know," said David Leopold, a past president of the American Immigration Lawyers Association.
Immigration lawyer Matthew Kolken said it was more likely that the first lady sponsored her parents for green cards than another option, which is through employer sponsorship. Both of the first lady's parents, aged in their 70s, are thought to be retired.
An immigration proposal by the Trump administration would limit family sponsorship to spouses and minor children of U.S. citizens, as well as reducing the maximum eligible age for a minor to 18 (from 21). Such a proposal could cut legal immigration to the U.S. in half within a decade, according to expert projections.
"Under the current broken system, a single immigrant can bring in virtually unlimited numbers of distant relatives," the president said in his State of the Union address last month. "Under our plan, we focus on the immediate family by limiting sponsorships to spouses and minor children. This vital reform is necessary, not just for our economy, but for our security, and our future."
Once in possession of a green card, immigrants who live in the country continuously can apply for citizenship after five years.
The Knavses await a schedule for their swearing-in ceremony as legal permanent residents and are close to becoming U.S. citizens, people familiar with their status and immigration filings told the Post.
The White House did not respond to a request for comment from Newsweek on Wednesday.