Pamela Karlan, a Stanford University professor, caused a firestorm while trying to explain the limits of presidential power during her testimony before the House Judiciary Committee.
Karlan used the president's son, 13-year-old Barron Trump, as an example while explaining those limitations. She said that while President Trump could "name his son Barron," he couldn't "make him a Baron."
The remark received a negative response from multiple conservative figures, including the first lady and the White House's press secretary.
"A minor child deserves privacy and should be kept out of politics," Melania Trump tweeted. "Pamela Karlan, you should be ashamed of your very angry and obviously biased public pandering, and using a child to do it."
White House Press Secretary Stephanie Grisham called Karlan's testimony "classless" via her official Twitter.
"Classless move by a Democratic 'witness'. Prof Karlan uses a teenage boy who has nothing to do with this joke of a hearing (and deserves privacy) as a punchline. And what's worse, it's met by laughter in the hearing room. What is being done to this country is no laughing matter."
Kayleigh McEnany, national press secretary for President Trump's 2020 re-election campaign, tweeted an official statement saying in part that "every Democrat in Congress should immediately repudiate Pamela Karlan and call on her to apologize to the President and First Lady for mocking their son on national TV."
"So Hunter Biden is off limits, but 13 year old Barron Trump is not?" the official Team Trump Twitter declared. "This gets more unreal by the minute!"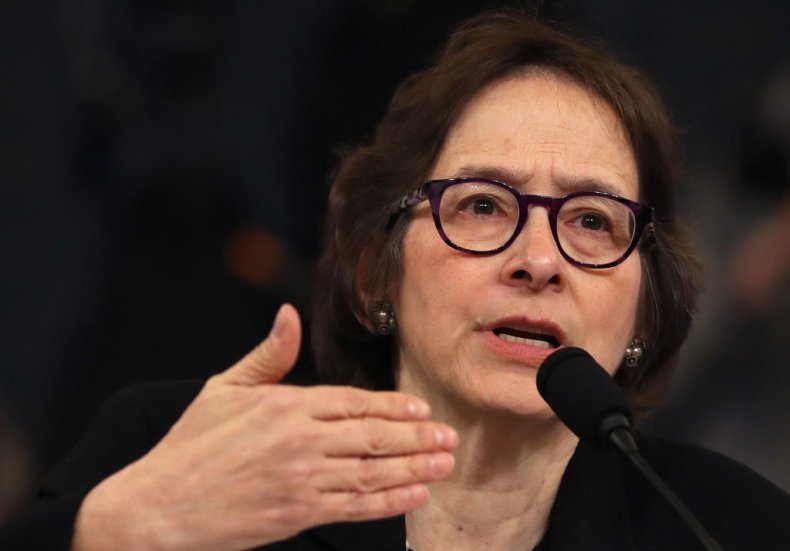 Republican Representative Matt Gaetz (R-Fla.) told Karlan on the floor of the House that he found her reference didn't add credibility to her argument.
"When you invoke the president's son's name here, when you try to make a little joke out of referencing Barron Trump, that does not lend credibility to your argument," Gaetz said. "It makes you look mean."
Gaetz also questioned Karlan's decision to donate to the Democratic party. Karlan confirmed that she had donated $1,200 to the campaign of former President Obama, $1,000 to the ongoing campaign of Senator Elizabeth Warren and $2,000 to the 2016 campaign of Hillary Clinton, who ran against Trump.
He quoted a previous statement by Karlan in which she said, "Liberals tend to cluster more. Conservatives, especially very conservative people, tend to spread out more, perhaps because they don't even want to be around themselves."
While Karlan agreed that she had made the statement, she said that Gaetz had taken it out of context and that she had not meant to defame conservatives.
"You don't get to interrupt me on this time," he replied.