Melania Trump Seems Happier When Her Husband Is Not Around, Author Says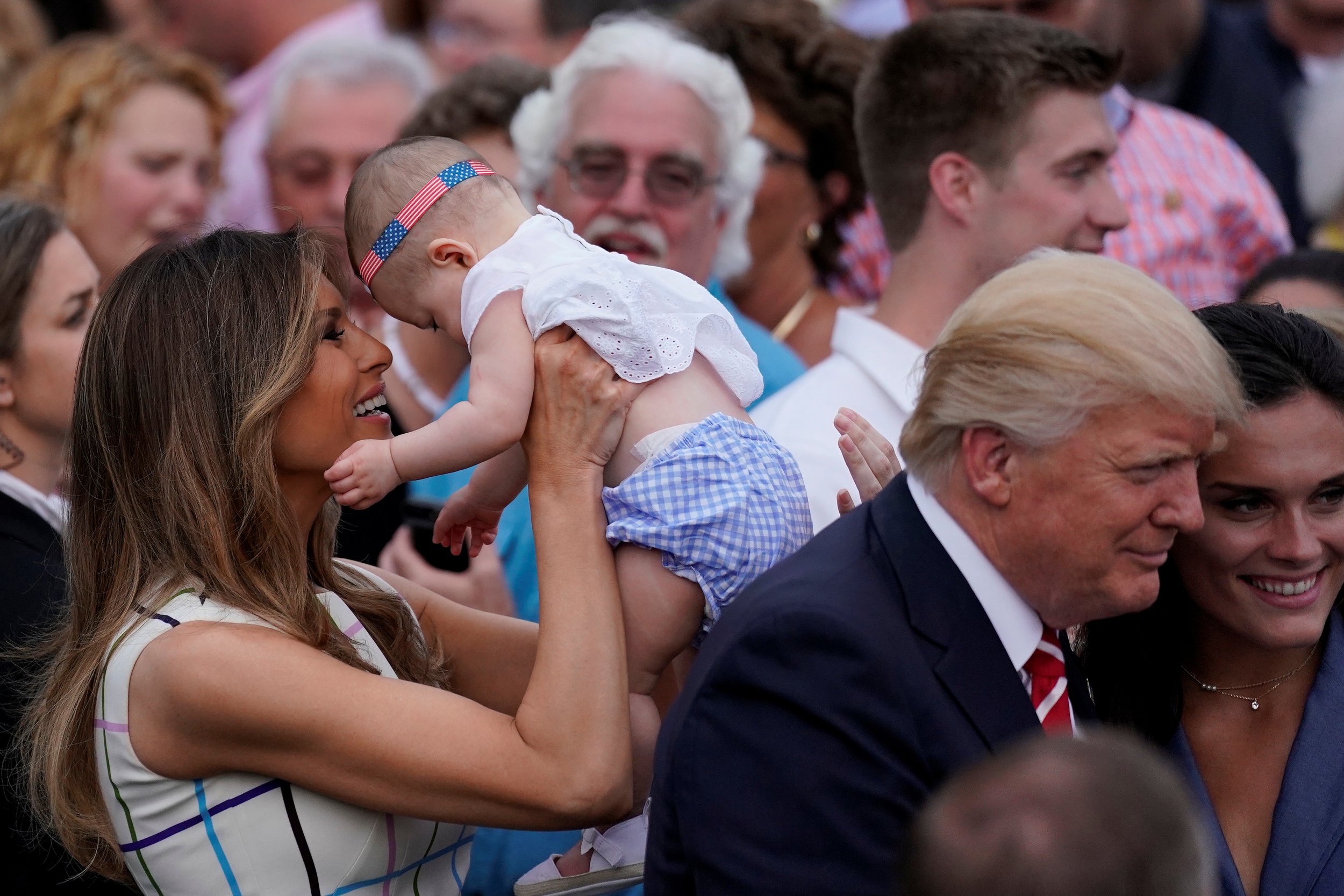 First lady Melania Trump seems to be more relaxed "and much more herself" when she's away from her husband—at least that's what author Kate Andersen Brower thinks
The writer of First Women: The Grace and Power of America's Modern First Ladies was cited in a Bloomberg article, which suggested that Melania should leave Washington but to engage with people, instead of going to a "deserted island" during the holidays.
The publication cited several examples of Melania feeling uneasy when she was next to President Donald Trump. During a trip to Japan last month, she appeared "stoic," but after she departed from Trump to visit an elementary school alongside Japan's first lady Akie Abe, it was clear that she preferred "more intimate interactions, specifically with children." She also looked happy when she was taking calligraphy lessons.
In July, she appeared at ease during an official trip to Paris, where the first lady earned positive commentary for "her reserved demeanor and adherence to diplomatic protocols on Bastille Day." Conversely, her husband raised eyebrows for making comments about the French first lady's physical appearance. Another official visit to Israel shows Melania swatting her husband's hand away, though many said that she was following protocol because Prime Minister Benjamin Netanyahu and his wife were not holding hands.
Last month, Melania visited China without the president. When she strolled along the country's Great Wall, she said that "this is beautiful, this is amazing." She told CNN at the time that it was her honor "to be a first lady of the United States, and it was a very busy year." Melania also added that "We love to live in Washington, we have a very busy life. It's exciting."
But there have been speculations that Melania doesn't enjoy her role as first lady, despite the president's claims to the contrary—in fact, she and her son Barron moved to 1600 Pennsylvania Avenue nearly five months after Trump sworn in as president in January.
Nevertheless, the best way to demonstrate that she indeed appreciates her new role is by promoting her causes across the globe. Brower said that Melania could still be portrayed as a multilingual, glamorous wife of the world's most powerful man.
Interacting with people will give Melania a kind of "Audrey Hepburn or Princess Diana" approach, Bloomberg cited Brower. The idea of a "beautiful star" visiting schools and hospitals and raising awareness of issues such as education and the opioid epidemic would work in red states, the author said.