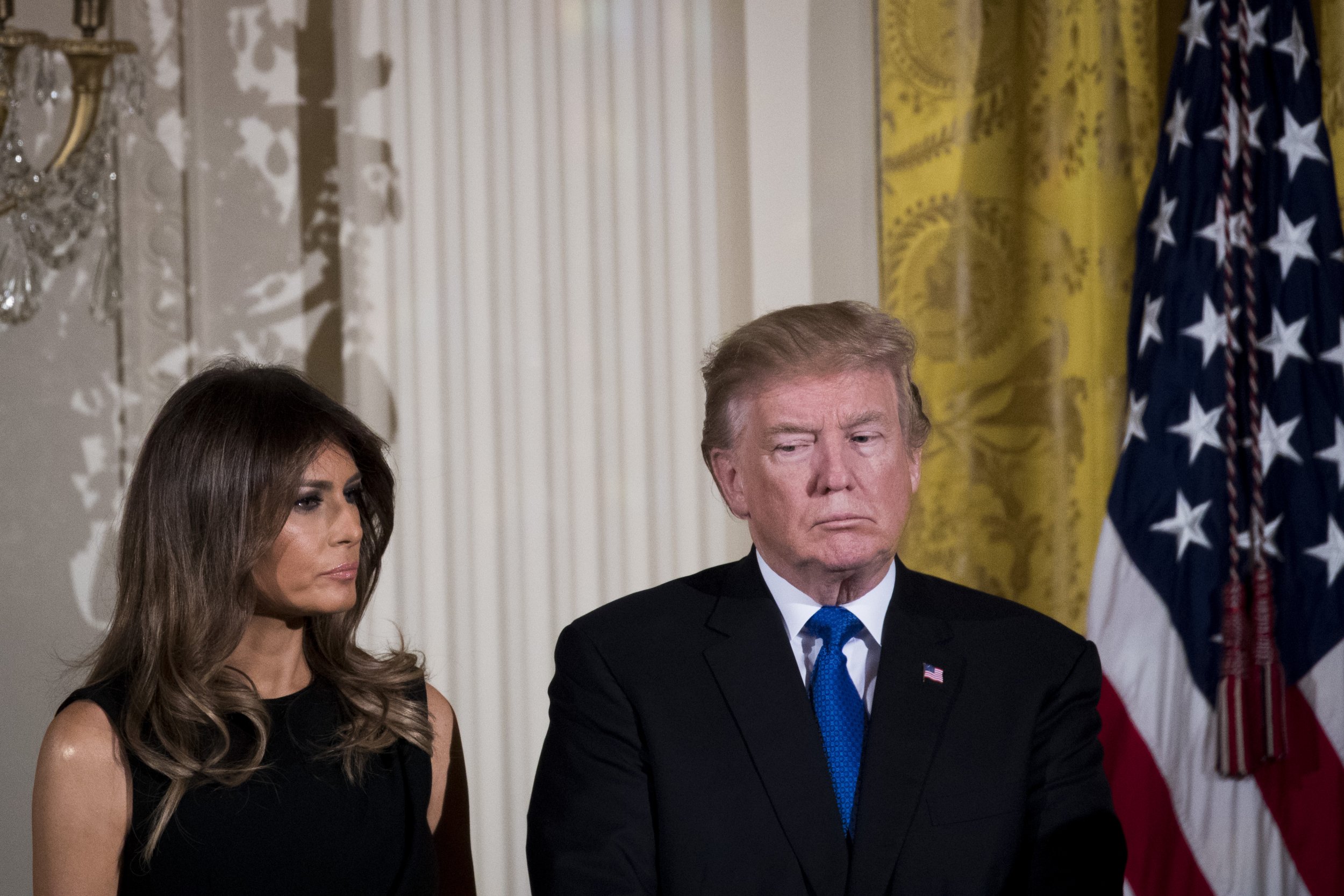 All the criticism that first lady Melania Trump has been getting for her husband President Donald Trump's actions—and her chosen project—is hypocritical and sexist, according to an expert on presidential spouses.
Related: What Melania Trump Did This Year At The White House And Across The World
A prime example is the first lady's cyber-bullying initiative, an ironic choice given the president regularly uses Twitter to bash his opponents and make derogatory remarks about women, Lauren Wright, author of On Behalf of the President: Presidential Spouses and White House Communications Strategy Today, wrote in an opinion piece for The Hill published Friday.
Rather than acknowledge the flexibility that the first lady role affords Melania Trump, and recognizing her as her own person, media elites have attacked her for not pursuing an initiative that fits better with her husband's agenda, Wright wrote.
"Mrs. Trump opted to pursue an issue that is arguably the least convenient for her husband's administration," she wrote. "She is acting independently of her husband and his best interests, rather than sacrificing her own interests for the good of the administration."
Citing sections of the media that have made the first lady responsible for the president's sexist behavior, Wright said that it's time to stop holding women accountable for the mistakes of their spouses.
"The act of mobilizing a first lady's popularity to help her husband's administration reinforces gender norms as much as it challenges them," Wright wrote.
The author and lecturer in politics and public affairs cited her own research showing that the visible yet quiet role that Melania Trump has played so far is a rare combination for modern first ladies, who tend to act as advocates for presidential policy. She offered Michelle Obama's strides for healthcare reform and Laura Bush's work in Afghanistan as examples of those who have followed their spouse's lead.
"Our struggle to evaluate Mrs. Trump and her time in office reflects the unfinished business of the women's movement we are currently navigating," Wright wrote, referring to #MeToo.