Melania Trump Took Government Jet to Florida After Donald Trump Postponed Nancy Pelosi's Afghanistan Trip: Report
First lady Melania Trump appeared to have flown on a government jet to Florida Thursday, hours after President Donald Trump issued a letter postponing House Speaker Nancy Pelosi's trip to Afghanistan and Brussels, and stating she could make her journey "by flying commercial."
The first lady made her way to Joint Base Andrews to take a military aircraft to Florida, NBC News reported, citing a law enforcement source. She is expected to spend the Martin Luther King Jr. Day holiday weekend at the Trumps' Mar-a-Lago resort. President Trump will reportedly stay in Washington, as the government shutdown continues.
Melania Trump's flight to Palm Beach had been scheduled ahead of time, according to CNN. EXEC1F, the call sign for an aircraft with the first lady on board, was issued Thursday late afternoon.
Politico Playbook co-author Jake Sherman tweeted that he was listening to air traffic control and that EXEC1F "appears to be headed to Palm Beach," where Mar-a-Lago is located.
Melania Trump's spokeswoman, Stephanie Grisham, did not respond to Newsweek's requests for comment on Thursday and Friday.
In a letter to Pelosi earlier on Thursday, Trump wrote, "Due to the shutdown, I am sorry to inform you that your trip to Brussels, Egypt and Afghanistan has been postponed. We will reschedule this seven-day excursion when the shutdown is over.
"Obviously, if you would like to make your journey by flying commercial, that would certainly be your prerogative," the president added.
Trump said that postponing "this public relations event is totally appropriate," given 800,000 American workers are not being paid during the shutdown. "I also feel that, during this period, it would be better if you were in Washington negotiating with me and joining the Strong Border Security movement to end the shutdown," he said.
His letter to Pelosi has been interpreted by many observers as a rebuke to Pelosi's Wednesday letter, which suggested his State of the Union address scheduled for January 29 should be postponed because of "security concerns and unless government re-opens this week."
The president has stayed in the White House through most of the shutdown, even during the holidays, when he traditionally goes to Mar-a-Lago. While most of the Trump family was at the resort over the holidays, Melania Trump left to join her husband at the White House for Christmas.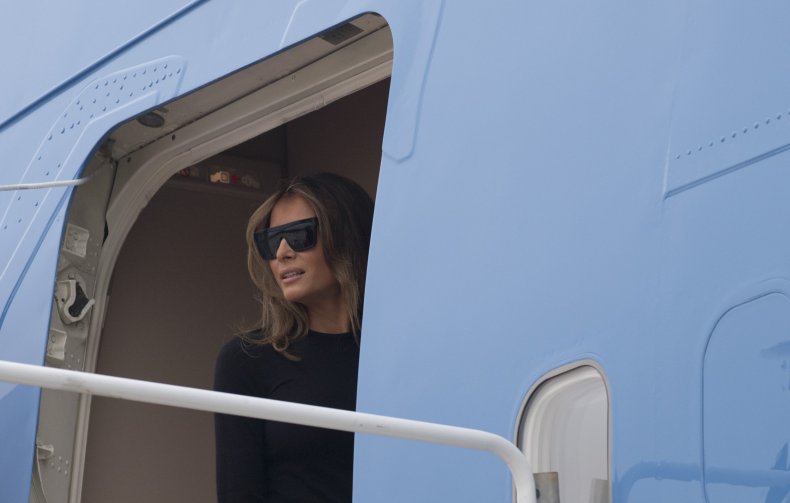 Pelosi was scheduled to visit American troops in Afghanistan and NATO commanders in Brussels over the next few days. The president has, for the time being, canceled all congressional delegations abroad that would have used federally funded military planes, a White House official told NBC.