Melania Trump is So Popular She's Boosting Tourism to Slovenia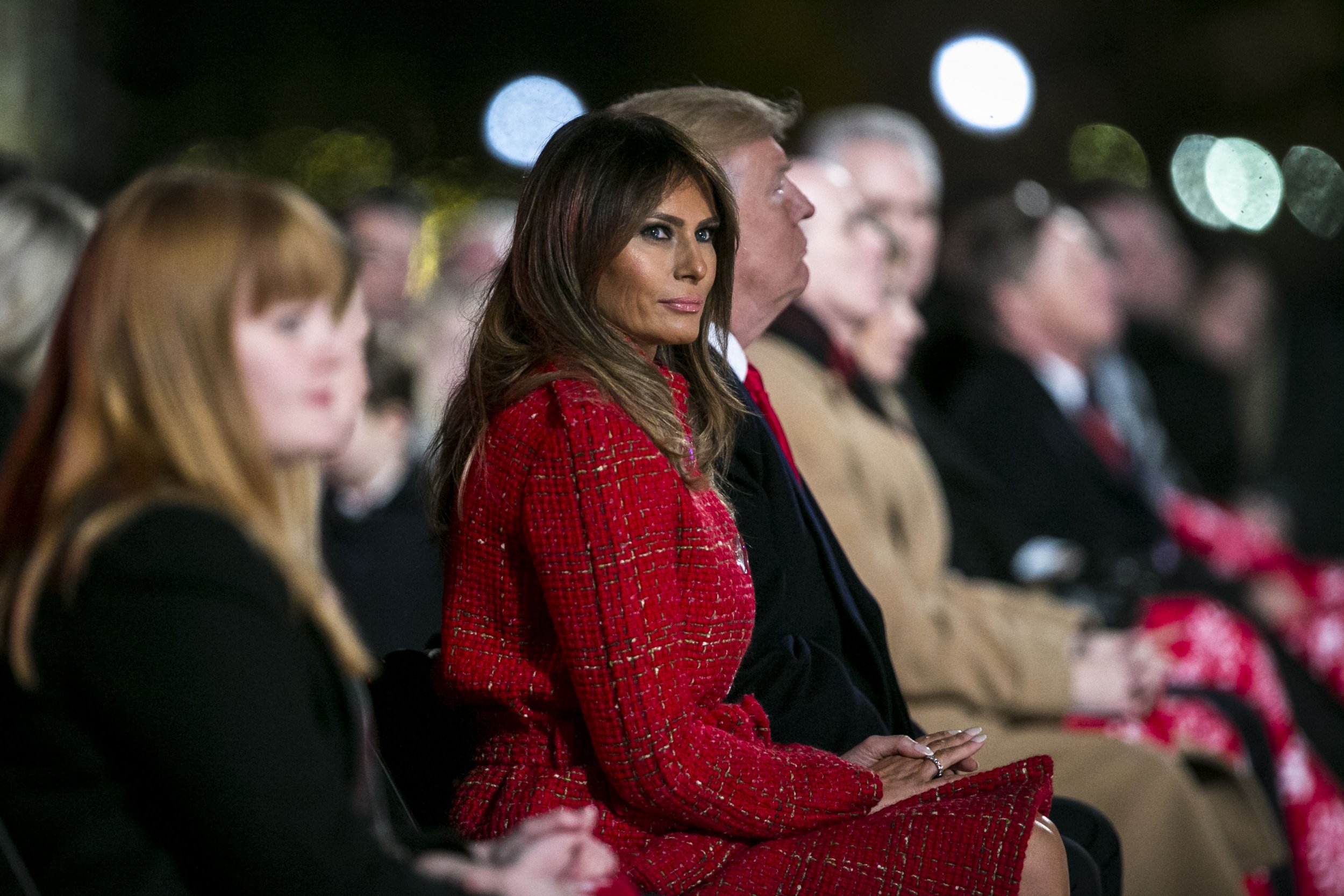 While First Lady Melania Trump may want to visit "a desert island" for the holidays, her popularity may be inspiring others to flock to her native country, Slovenia.
Slovenia reported a 9 percent hike in tourism revenue this year, Reuters reported, with a 23.4 percent increase in tourists from the United States. The first lady was even more popular among Americans than her husband, President Donald Trump, according to a December Gallup poll.
Tourists may be exploring the central European country but Melania Trump would rather escape on a tropical vacation. On December 8, she paid a visit to the Children's National Hospital in Washington, D.C., where she told a 10-year-old boy, "I would spend my holidays on a deserted island, tropical island, with my family."
Melania Trump and son Barron Trump arrived at Mar-a-Lago in Palm Beach on Wednesday for their holiday vacation. President Trump is expected to join them on Friday until January 1, 2018.
"We received a lot of attention from (international) journalists because of the U.S. First Lady, and we managed to present Slovenia as an attractive, green country," Slovenian Tourist Organisation head Maja Pak told reporters. Melania Trump was born in the city of Sevnica with a population of roughly 5,000 before she come to the United States and began her career as a fashion model.
Last year, foreign tourism brought in the equivalent of $2.71 billion in the first lady's homeland. The growth of tourism in the country, which is expected to rise again in 2018 by at least 5 percent, also can be attributed to campaigns promoting the safety of Slovenia.
Sevnica predicted a tourism boom after the election and began ramping up White-House themed merchandise like a "White House shoe" and "Trump Wine." Residents of the first lady's hometown watched and celebrated President Trump's victory during the 2016 election. Sevnica's mayor said he expected a visit from the first lady, but she has yet to visit her home country.