Melania Trump's Immigration Lawyer: Border Policy Is Like Slave Trade or Nazi Germany
First lady Melania Trump's immigration lawyer has lashed out at the Trump administration's widely criticized border policy, describing it as like Nazi Germany or the slave trade.
Michael Wildes, who acted as a lawyer for Melania Trump when she applied for immigration in the U.S., said in an interview withFox and Friends on Tuesday that the policy was inhumane.
"The inhumanity of what we're seeing, in separating, goes against the very ethos of our founding documents and fathers," he said, taking the chance to explain the current situation.
Announced in April by Attorney General Jeff Sessions, the policy sees families believed to be crossing the U.S. southern border illegally separated—with parents taken into custody at a federal jail, while their children are put in custody of the U.S. Health and Human Services Department.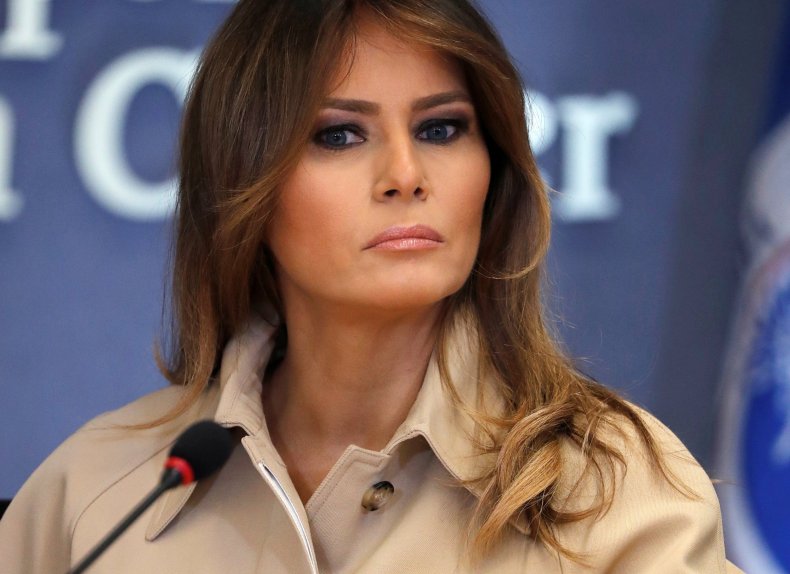 And the separation of children from their parents has prompted a huge backlash in recent weeks, with Democrats and even some Republicans criticizing the policy.
The first lady herself is said to be unhappy about the separation of children from their parents, with her spokesperson Stephanie Grisham commenting in a statement to CNN: "Mrs. Trump hates to see children separated from their families and hopes both sides of the aisle can finally come together to achieve successful immigration reform. She believes we need to be a country that follows all laws, but also a country that governs with heart."
And her immigration lawyer exhibited an even stronger stance on the issue, telling Fox and Friends: "In the end, it's really a matter of priorities. When our founding fathers fought the pirates on the high seas, we didn't lose the moral compass what it is to be American."
"When we're dealing with this challenge, we should not be quarantining our children from parents. The inhumanity of what we see is reminiscent of detention centers of Nazi Germany, of the slave trade," he added. "We can do better when we try to figure out this problem. Let's not forget, this problem needs to be fixed because the greatest risk-takers and greatest entrepreneurs historically have been immigrants in this country."