Melania Trump Says This Was 'A Year of Wonderful Moments' Despite Government Shutdown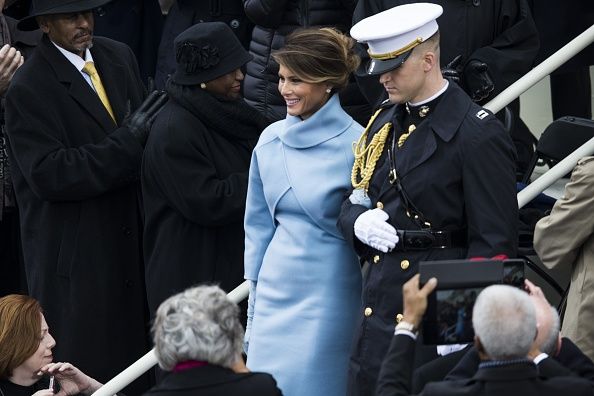 Despite a government shutdown, First Lady Melania Trump still wanted her followers to know how much she has enjoyed serving the country during her first year.
"This has been a year filled with many wonderful moments. I've enjoyed the people I've been lucky enough to meet throughout our great country & the world!" tweeted Trump.
Trump did not mention the government shutdown, which has taken place on the one year anniversary of President Donald Trump's inauguration day. The cause of the shutdown was because the Senate failed to move forward a short-term spending bill vote Friday night.
Republican senators did not capture the necessary 60 votes they needed to even vote on the bill that would have given the government funding for 30 days. Only five Democrats voted with Republicans to push a spending bill vote, and four Republicans sided with Democrats.
The complaint from the Democrats' was that the bill that passed the House earlier this week did not give an extension to the Deferred Action for Childhood Arrivals (DACA) measure that would give 700,000 Dreamers protection from deportation.
Instead of mentioning how much he enjoyed being president and his first year in office, President Trump blasted Democrats for not making a deal last night.
"Democrats are far more concerned with Illegal Immigrants than they are with our great Military or Safety at our dangerous Southern Border. They could have easily made a deal but decided to play Shutdown politics instead. #WeNeedMoreRepublicansIn18 in order to power through mess!"
The president and his family were supposed to go to his Mar-a-Lago resort in Florida on Friday night to celebrate his one year inauguration day with a fundraiser on Saturday. He continued to place blame and joked on Twitter that the shutdown was a "nice present" from the Democrats.
"This is the One Year Anniversary of my Presidency and the Democrats wanted to give me a nice present. #DemocratShutdown."