Melania Trump Gardening in Spotless Sneakers Sparks Dirty Memes on Twitter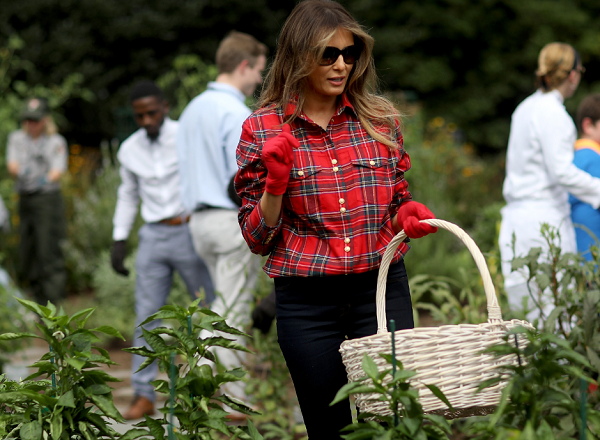 It's almost impossible to tend to the garden without getting a little dirty—unless you're Melania Trump.
The first lady of the United States became the target of a new Twitter meme on Tuesday after she was photographed posing in the White House Kitchen Garden appearing absolutely spotless.
A stylish Trump was captured barely kneeling down and reaching for a gardening basket while wearing a red plaid Balmain shirt—priced at $1000, according to Business Insider—with blue jeans and impeccably clean blue-and-white Converse sneakers. Even the red gloves depicted in the image are free of dirt while her long hair flows down her back with not one strand out of place.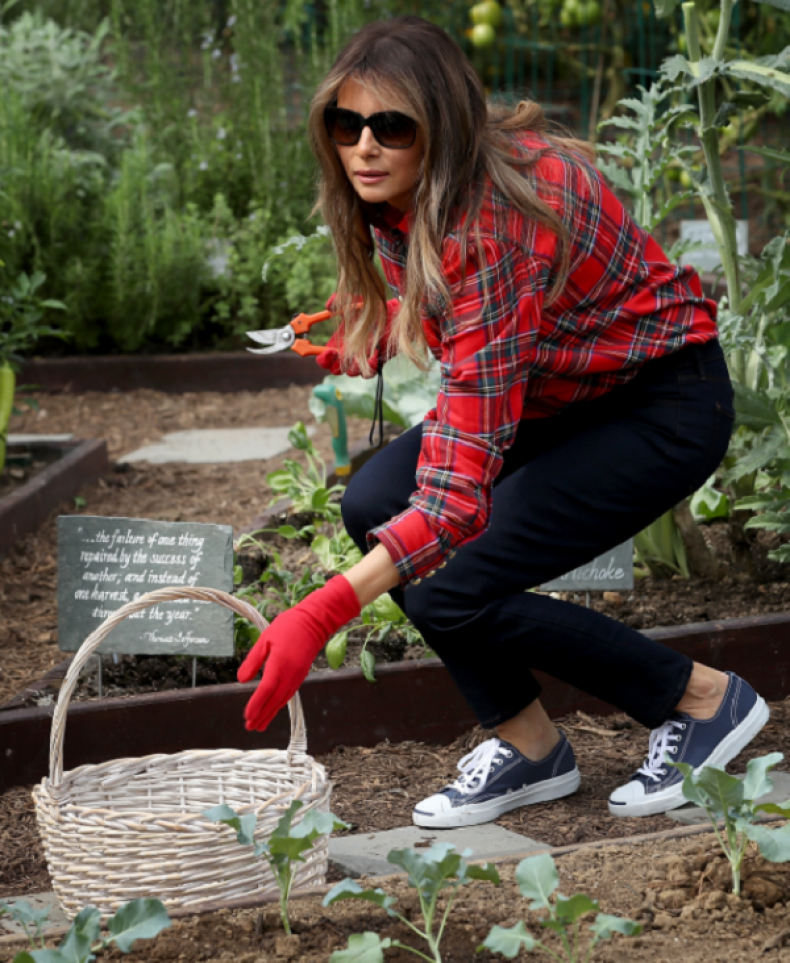 The photograph was taken in the White House vegetable garden during an event that brought local schoolchildren to help Trump harvest the garden's crops in September 2017. It's unclear who turned the nearly year-old image into a meme first on Tuesday, but the age of the photo didn't prevent it from going viral on social media.
Hundreds of people reposted the photo of an immaculate Trump and suggested the first lady looked like she was posing for a glamor shot instead of a gardening picture.
Model and TV personality Chrissy Teigen wrote: "These look exactly like my workout souls. Because I work out as much as this chick gardens."
Comedian Chelsea Handler cropped Trump's picture next to a separate photo of the first lady's stepson, Donald Trump Jr. and said she felt "most sorry for the photographer."
Former first lady Michelle Obama established the garden in 2009. She was pictured harvesting vegetables during her husband President Barack Obama's tenure in the White House, but Michelle Obama appeared a lot more like one would expect someone gardening to look—sitting in the dirt with messy hair atop her head, wearing grime-covered gloves and holding a carrot.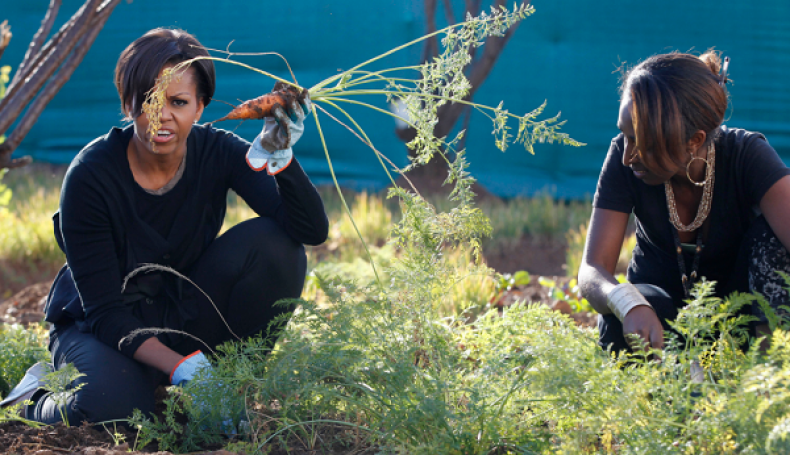 Check out a few Twitter reactions to Trump's photo below.