Melania Trump Upsets United Nations School Parents by Inviting Students to Stock Exchange Opening
First lady Melania Trump has reportedly upset some of the parents of children attending the United Nations International School in New York City by inviting 10 students to join her next week when she rings the opening bell at the New York Stock Exchange.
Parents received a notice on Monday asking for volunteers to join Trump for the bell-ringing, as well as a tour of the Stock Exchange, the New York Daily News reported. Some of them argued that the photo opportunity would be perceived as an endorsement of the Trump administration by the school and its community.
"I am profoundly disappointed by the decision to accept this invitation," a United Nations worker and parent wrote in a letter to the U.N. undersecretary-general obtained by the Daily News.
Another parent who objected to the event noted that the school had grief counseling following the surprise results of the 2016 election.
The school responded to concerned parents with a letter posted to Facebook on Thursday. Executive Director Dan Brenner wrote, "Given who we are as a school community we considered the potentially sensitive nature of this request and how it might cause a strong reaction from some of our parents and students."
The United Nations, Brenner continued, "stands for giving voice to differing opinions and positions." That was the reason the school accepted the invitation, he wrote, "while making clear that any participation would be fully voluntary."
More than 90 families volunteered to have their children participate, he wrote.
The school could not be reached for comment on Thursday.
The first lady's spokeswoman Stephanie Grisham, who also serves as White House press secretary, in a statement said, "Mrs. Trump will be taking part in an iconic New York City tradition, and encouraging children to be best, through her initiative."
The first lady's "Be Best" initiative seeks to help children with improving their well-being, combating cyberbullying and fighting the opioid crisis.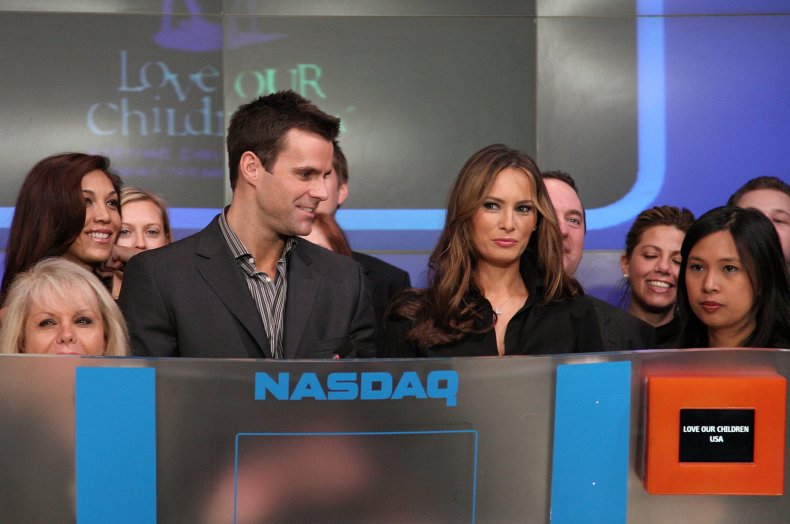 On Thursday, the first lady participated in the reopening of the Washington Monument, which had been closed for three years for repairs. She high-fived children from Amidon-Bowen Elementary School, who appeared excited to be with the first lady. She and the children cut the ribbon at the monument's entrance.
"Looking forward to helping reopen one of our many historic treasures, the Washington Monument, here in the nation's capital next week!" Trump tweeted before the event.
Trump has avoided commenting on her husband's more controversial policies, such as the one that has led to migrant family separations, but she has defended herself, saying that critics focus on the negative rather than her work.