Melania Trump's Spokeswoman Calls for Boycott of Rapper T.I. After Music Video Shows Woman Resembling Her Stripping in Oval Office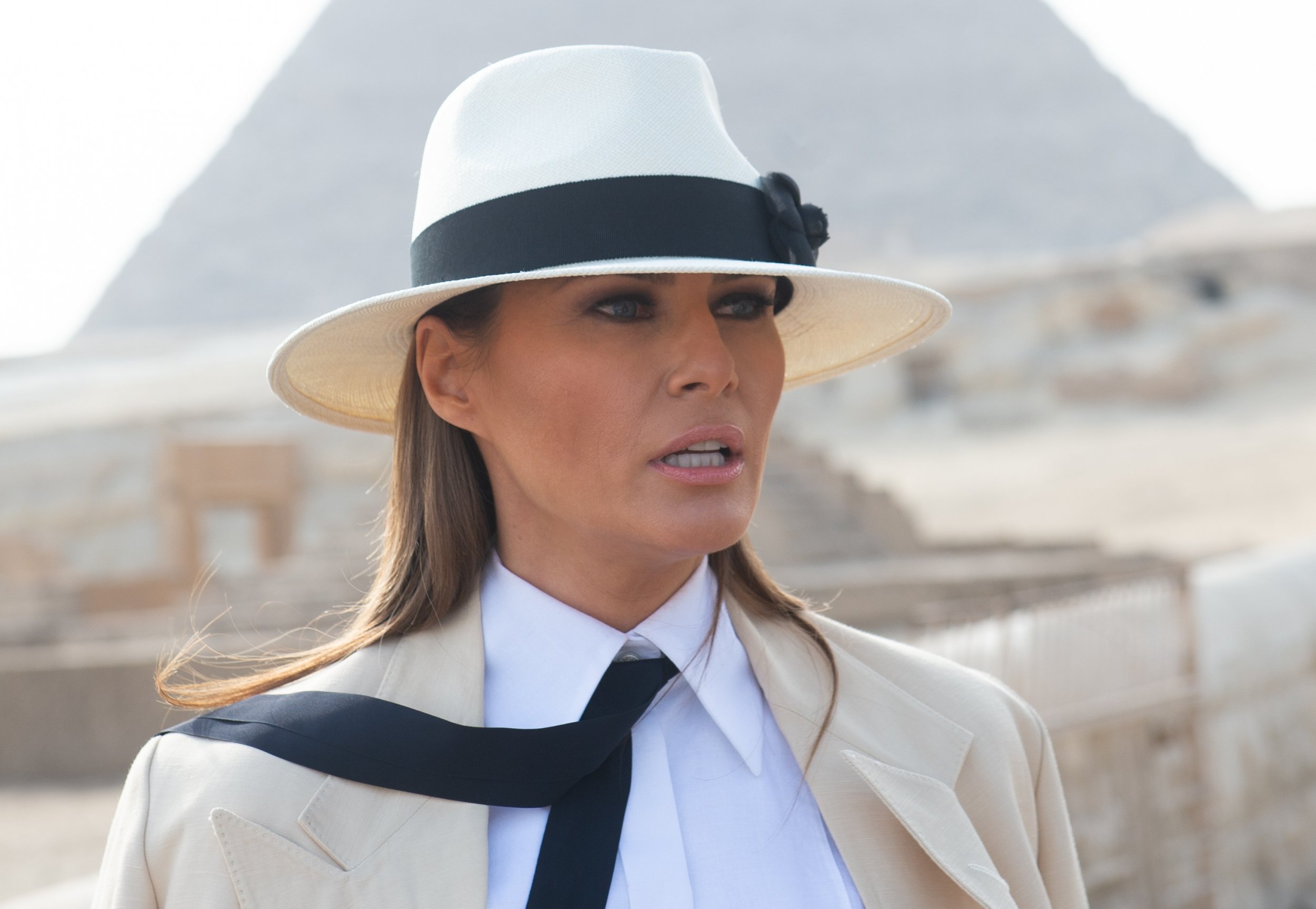 Melania Trump's spokeswoman called for a boycott of rapper T.I. after he made a video showing a woman who looks like the first lady stripping in front of him in the Oval Office while he sits at President Donald Trump's desk smoking a cigar.
"How is this acceptable?" tweeted Stephanie Grisham, the White House director of communications for the first lady, in response to the T.I. video. Grisham added the hashtags "#disgusting" and "#boycottT.I."
In the video, posted by T.I. to promote his new album Dime Trap, the president is shown leaving the White House in a helicopter as the rapper watches from an Oval Office window.
"Melania Trump did not go to Mar-a-Lago with the president this weekend, which has a lot of people wondering," a voiceover says as Trump flies off to the resort he owns in Palm Beach, Florida.
A woman resembling the president's wife enters the office wearing the first lady's infamous "I really don't care—do u?" jacket and performs a striptease on the desk in front of T.I.
The video then cuts to Trump driving away in a golf cart with his thumbs up and saying: "Good job. Hello, everybody."
T.I. captioned the video on Twitter: "Dear 45, I ain't Kanye," and used the embarrassed face emoji, in an apparent reference to the rapper Kanye West's recent visit to the White House to meet with President Trump.
West is a Trump supporter and regularly wears the red "Make America Great Again" cap sold by the president's campaign.
During the bizarre encounter, West told Trump that wearing the hat made him feel like "Superman."
"I love Hillary [Clinton]...the campaign 'I'm with her'...but there was something about when I put this hat on—it made me feel like Superman," West said to reporters.
West then said: "Let's stop worrying about the future—all we have is today... Trump is on his hero's journey right now. He might not have thought he'd have a crazy mother-f***** like [me]."
West also accused liberals of trying to "control" him by criticizing his support of Trump.
"One of the moves I love that liberals try to do: A liberal would try to control a black person through the concept of racism because they know we're very proud, emotional people," West said.
"So when I said 'I like Trump' to someone that's liberal they'll say, 'Oh, but he's racist.' You think racism can control me? Oh, that don't stop me. That's an invisible wall."